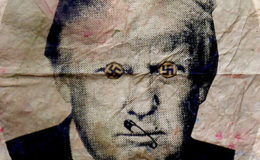 The punk pioneer turns his attention on President Trump.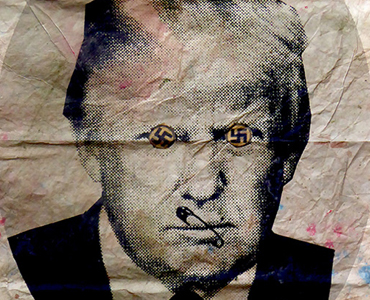 We are delighted to have just received in our Brighton Gallery some punky, in-your-face, new offerings from the King of Anarchy, Jamie Reid.
Call our Brighton Gallery on 01273 724829 to get your hands on Jamie Reid's hugely sought after editions.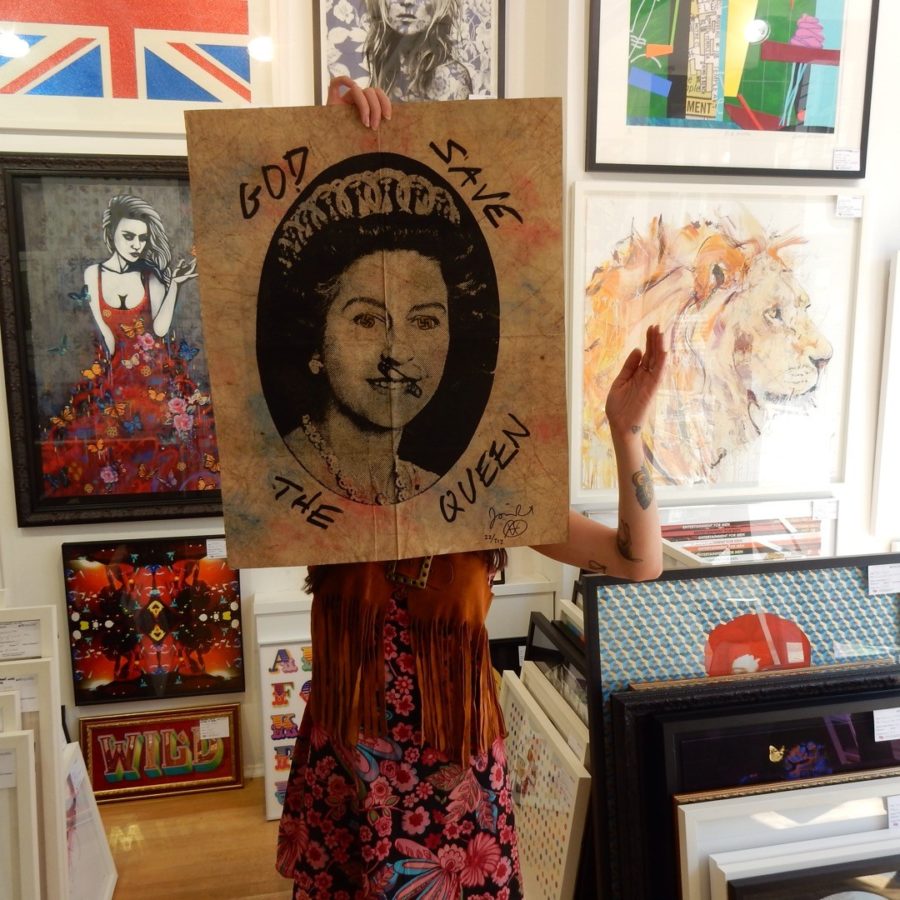 Known for his no holds barred visual attacks on notable and controversial figures, Reid has this time got President Donald Trump fixed firmly in his sights with two new editions 'God Save Us All' and 'God Save The USA (Swastika Eyes)'. As well as a 2017 revamp of his famous 'God Save the Queen' edition.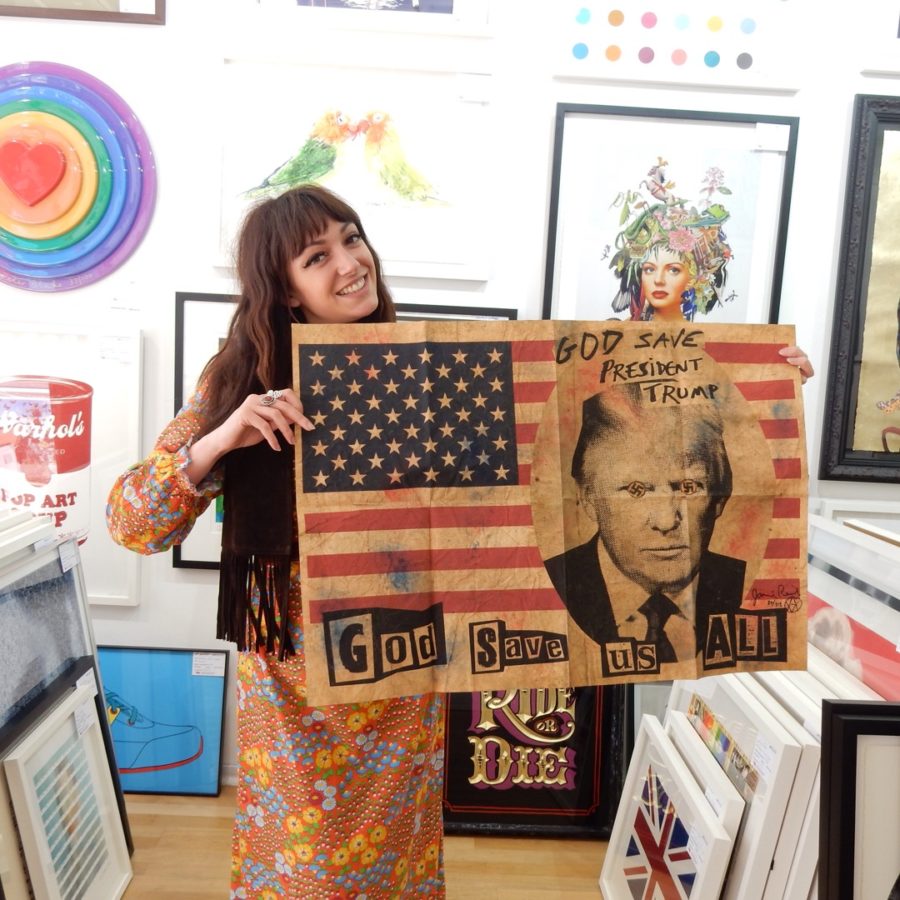 This new edition was created 40 years after Reid's first 'customised' an image of the Queen for the Sex Pistols iconic album artwork. Reid is famed for his collaborations with the seminal punk rockers and even co-wrote one of the band's most popular songs - "Anarchy in the U.K.".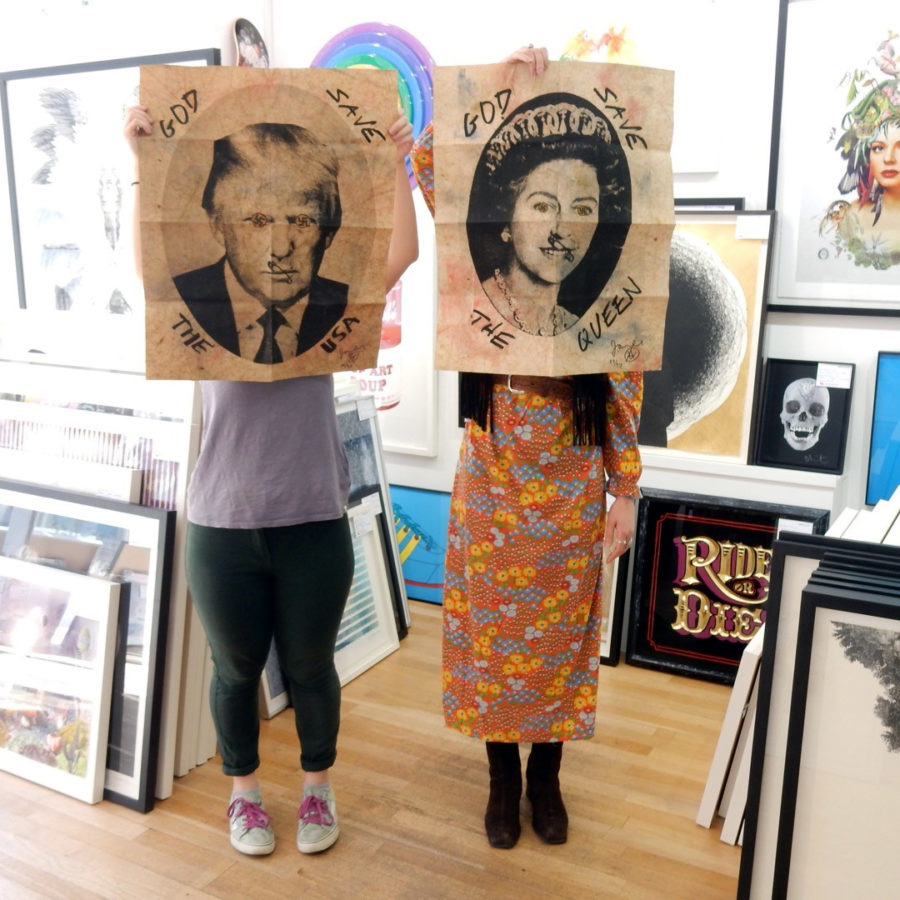 For an authentic punk aesthetic and feel the artist has hand distressed and stained each print, so they will all differ slightly. Priced at £175 each these prints offer a wonderful change to add the work from this legendary artist to your collection without breaking the bank!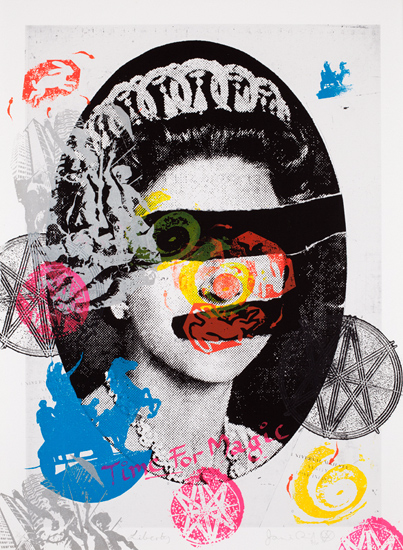 'Liberty' was released at Jamie Reid's 2012 exhibition at the British Museum. Various symbols and glyphs have been overlaid and screen printed on the giclee edition, resulting in an energetic and colourful composition. A very rare edition.
Be sure to visit our Brighton gallery to view all available Jamie Reid prints in the flesh!
artrepublic is part of the history of Enter Gallery, find out more.