The 2018 fair will run 12-14 October at Manchester Central.
One of northern UK's largest art fairs Manchester Art Fair returns this October.
The gallery was hoping to once again join the many exhibitors taking part, but unfortunately due to unforeseen circumstances we are unable to exhibit at the 2018 fair. However, we will be back, bigger than ever, next year.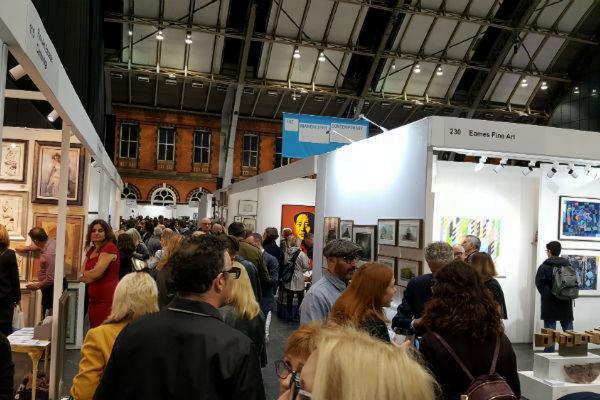 Now recognised as one of the UK's leading fairs of visual arts, Manchester Art Fair 2018 will bring galleries and artists to Manchester from across the UK. Over 3,000 artworks will be for sale and there will be a host of exclusive events and activities at the fair and across the city.
Get your tickets at www.buyartfair.co.uk
Full details:
Manchester Art Fair - Manchester Central Friday 12th - Sunday 14th October 2018
Opening Times VIP Opening Night Friday 12th October 2018 17.00 - 21.00 Including a complimentary drink.
Weekend Tickets Saturday 13 October 2018 10.00 - 18.00 Sunday 14 October 2018 10.00 - 17.00
Visit the Buy Art Fair – Manchester website for more details and to purchase tickets.