View our collectable art highlights for July 2014 by taking a walk around the walls of our gallery. Gallery team member Jess Miles takes you through three fantastic art works including an outstanding limited edition by Sir Peter Blake, a brilliant Jimi Crayon piece and a beautiful Sarah Shaw giclee and silkscreen work.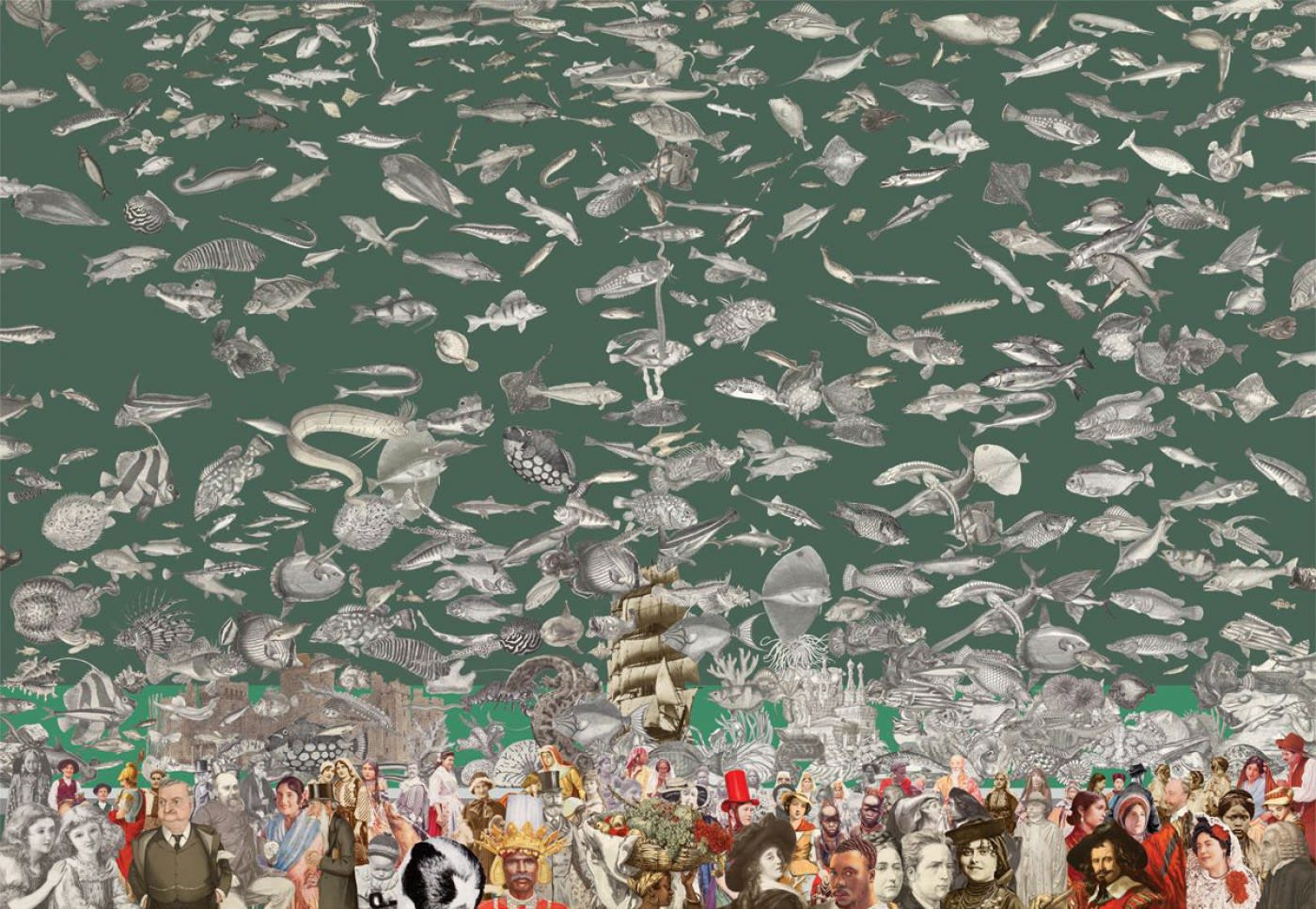 Peter Blake, 'The Aquarium 2013' – This is a silkscreen, signed, limited edition of 100. Peter Blake is one of Britain's most well loved and well known artists. 'The Aquarium' was taken from Blake's well celebrated 'The Classroom' suite. As usual with Blake's work there's a great attention to detail, this piece in particular features an abundance of marine life along with a lot of historical and quirky characters.
Jimi Crayon, 'A Weird Scene' – This is a signed limited edition of 25. It's a 9 layer silkscreen print which also has foil gilding and spot glazes. Jimi's a London born artist but he's actually based in LA at the moment. He produces Street Art murals, music videos, prints and digital work. It's a fun and vibrant piece which really shows off his imagination!
Sarah Shaw, 'Monolith V' – This is a really nice small edition of 25, also signed by the artist. It is a giclee and silkscreen print with added glazes to recreate the effect of the original oil painting. 'Monolith' is a series of paintings based on a glimpse of road side flowers strapped to lampposts in memorial. She describes them as a momentary reminder of mortality. Sarah features in her work themes of beauty, history, the passing of time and the brevity of life. There is always an attractive use of colour and texture in her work.