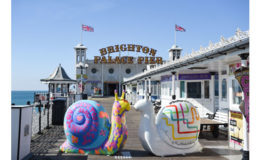 Move over Snowdogs, the SnailSpace trail is taking to the streets of Brighton in aid of the Martlets, proudly sponsored by artrepublic.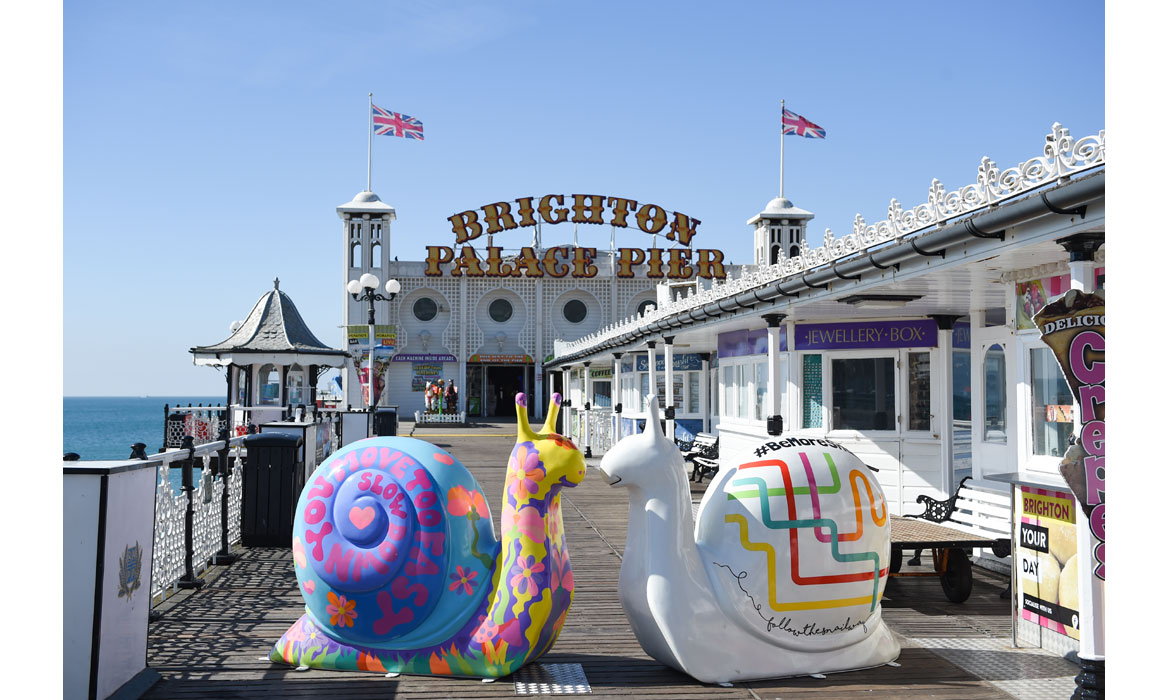 You see plenty of interesting things on the streets of Brighton every day, and even more so during Festival season. But few things have captured the community's attention or spirit recently quite like the Snowdogs that popped up on pavements across town in 2016, drawing visitors from far and wide. After three months, the 44 artist-designed sculptural dogs were auctioned off, raising more than £300k for the Martlets Hospice. But since then we've missed the colour they bring to our seaside city, so we were very excited when the latest trail was announced.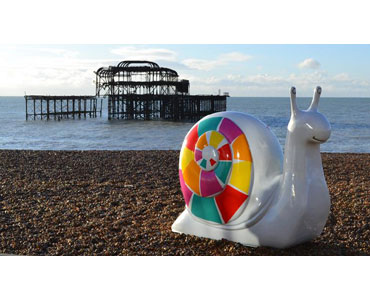 Yes, that's right. A new trail based around a troop of snails – aka the SnailSpace trail – will be surfacing by the seaside from 15 September to 18 November, to show off a series of snazzy shells (is that enough alliteration in one sentence for you?). Once again each sculpture has been sponsored by a local business, with their shells designed by one of a troop of charitable artists. Of course, artrepublic Brighton signed up straight away to sponsor a snail, which has been designed by one of our very own artists, Eelus.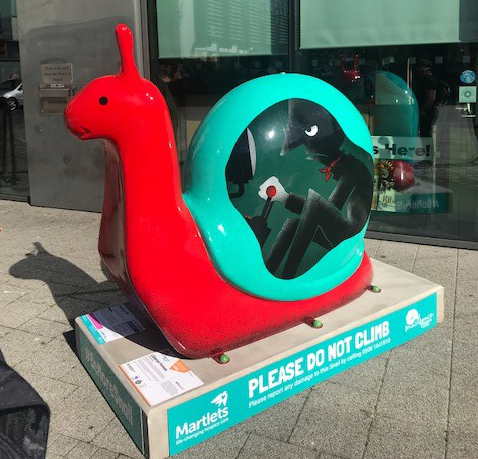 Taking inspiration from his love of books and the storytellers that fuelled his imagination as a child, Eelus' snail portrays his own fantastical tale: of a renowned (and feared) French chef Jacques Le Méchant, a cunning cook who has devised a way to infiltrate Snail Kingdom in search of the tastiest snails for his famous restaurant 'L'Escargot Fantaisie'! Let's hope his presence doesn't make it too hard to track down the local delicacies… sorry design pieces.
To find out more about the SnailSpace trail, and how it benefits the Martlets, visit snailspacebrighton.co.uk. We can't wait to join the snail hunt with you, Eelus and all the other local artists.
artrepublic is part of the history of Enter Gallery, find out more.