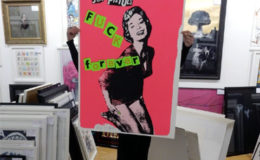 Join the revolution with subversive work from the Punk Pioneer Jamie Reid.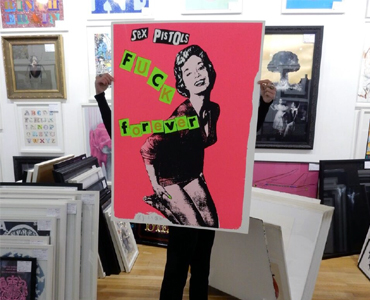 With the world in its current state of turmoil and uncertainty, we need someone who's not afraid to stick two fingers up at the establishment and seriously ruffle some feathers.

Here in the Brighton gallery, we think no artist does it better than the Godfather of Punk, Jamie Reid.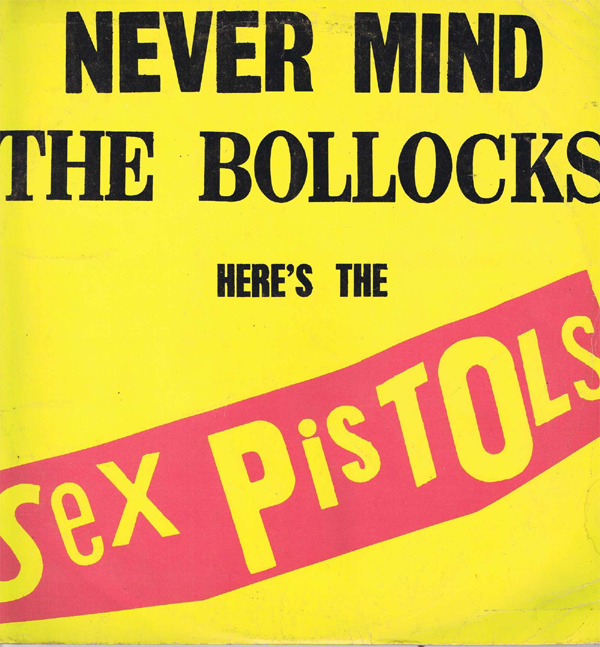 Jamie Reid shot to fame in the 1970s after creating the iconic album artwork for 'Never Mind The Bollocks' by seminal punk rockers The Sex Pistols. Reid also invented the ransom-note-style cut out technique used to caption the album and single covers.

The legacy of the lettering continues to this day. It was employed for t-shirts worn by 10,000 people during the anti-poll tax demonstrations in Trafalgar Square in 1990, and has even been imitated by McDonald's.


Jamie Reid Works In Our Brighton Gallery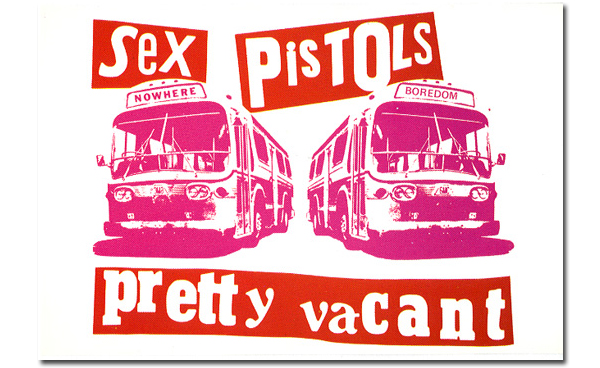 We have this incredibly rare Jamie Reid edition in the gallery. It was based on Reid's 'Nowhere/Boredom' buses designs for the 1977 Sex Pistols' single and was released as a limited edition silkscreen print back in 1999.
Jamie Reid Sex Pistols Pretty Vacant Silkscreen Print Signed Limited Edition of 200 72cm x 100cm
The highly sought after print is only available in the Brighton gallery and when it's gone, it's gone! If you are interested in adding it to your collection call the gallery on 01273 724829.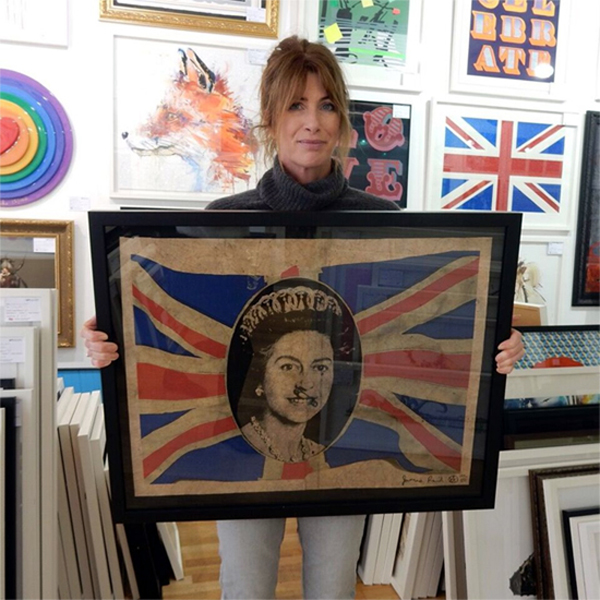 Reid has used the image of Queen Elizabeth on numerous occasions. Most famously for The Sex Pistols' 'God Save The Queen' album cover. This Original Poster comes folded and individually distressed for an authentic punk aesthetic.
Jamie Reid Dirty Fake Old Queen Giclee Print Signed Limited Edition of 231 71cm x 52cm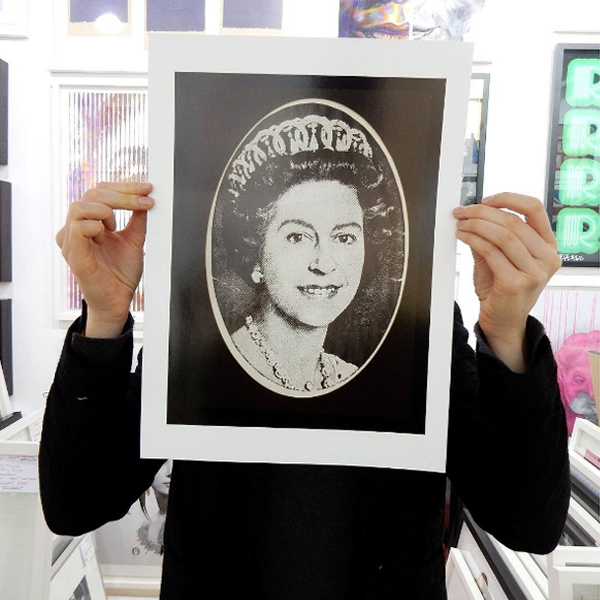 We also have Reid's REPUBLIC Box Set on display in the gallery. A must-have piece for any serious collector or punk fanatic. The set consists of documentary materials relating to the 'God Save the Queen' artworks, all sourced from original materials held in the Jamie Reid Archive.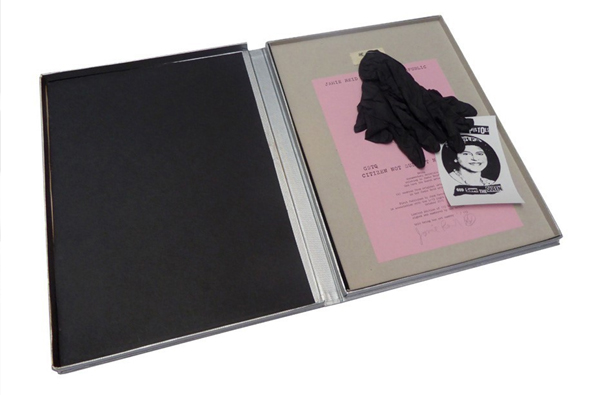 REPUBLIC Box Set Signed and numbered edition of 113 with 13APs 11 prints on 310 gsm photo gloss paper, housed in a silver archival box with black gloves for handling 42cm x 30cm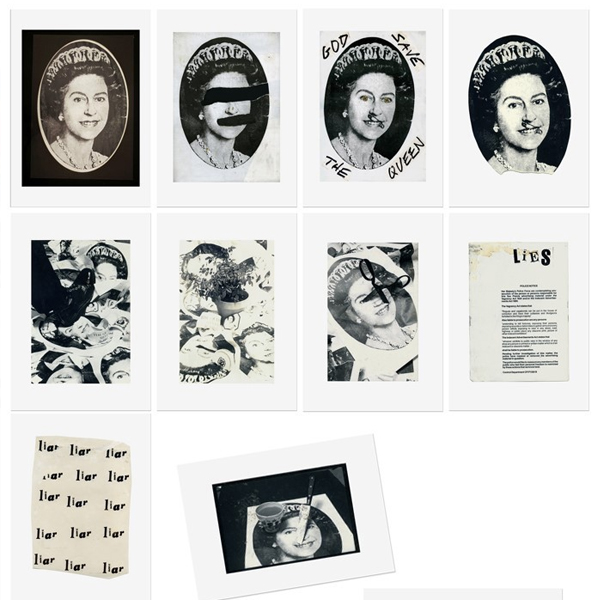 "The image deals with mutual interests of Jamie and I, addressing the timeless problems of corruption and wealth inequality, but also ties into the very current themes of Occupy Wall Street and the dead end of fossil fuel consumption." - Shepard Fairey on his collaboration with Jamie Reid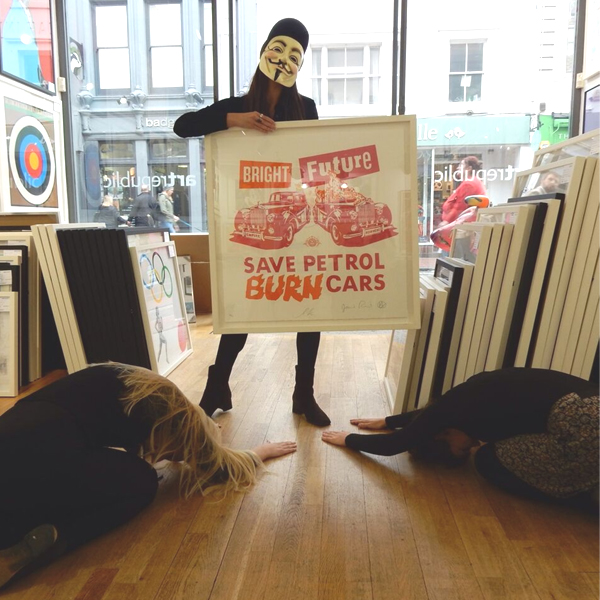 Jamie Reid & Shepard Fairey Bright Future – Pink Silkscreen Print Signed Limited Edition of 50 76cm x 76cm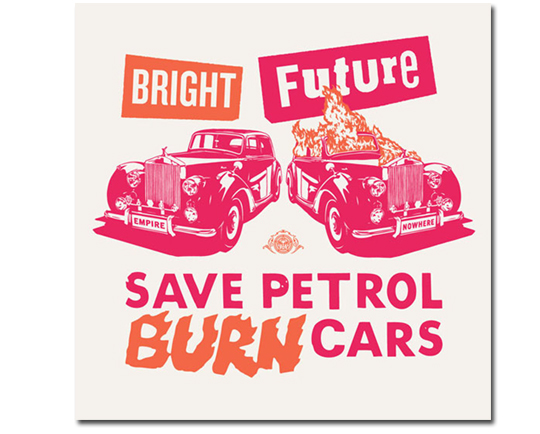 Fight the oppression with some fabulous Jamie Reid artwork.
Be sure to pop into our Brighton gallery to view our full selection of Jamie Reid prints in person, or view what we have available online.