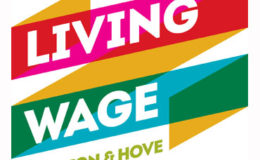 artrepublic gallery wholeheartedly supports the Brighton Living Wage campaign* which aims to encourage local businesses to voluntarily pay all employees a decent hourly rate rather than the national minimum wage. Calculated according to the basic cost of living in the UK and what is required to live and thrive rather than survive, the current Living Wage is reviewed each year and currently stands at £9.00 per hour.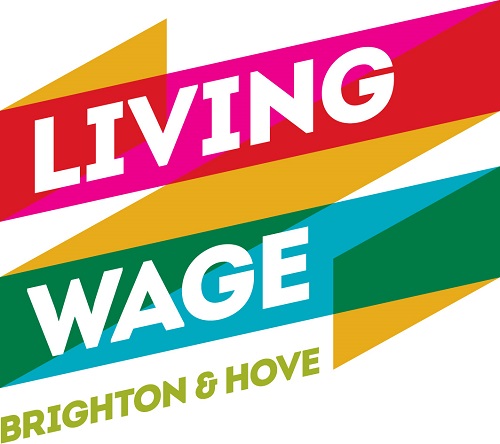 A destination for art lovers for over 25 years, the artrepublic gallery in Brighton's North Laine is well-known and loved within the Brighton community. Our staff provide the expertise and knowledge to help match you with your perfect art and they are an integral part of the business and the experience we offer in our gallery. We recognise that it is the skills of our employees that make us such a trusted brand for art advice, and we are more than happy to honour the Brighton Living Wage for our staff.
Staff experiencing money worries can have a huge detrimental effect on staff wellbeing and many studies have shown a link between financial strain, mental health and the working environment. Employees who struggling financially are 3.8 times more likely to suffer from anxiety, stress and panic attacks and 4.8 time more likely to experience depression. (Source - Salary Finance)
It is important to us that our team feels happy and valued and are paid a fair wage that shows we recognise their talent and hard work. Other artrepublic gallery employee perks include yoga evenings, breathworks workshops and buffet breakfasts and we are always looking at new ways to develop our company culture to improve staff wellbeing.
Of course paying staff the Living Wage has been shown provide a number of benefits to employers as well as staff such as lower staff turnover and the associated training costs and improved staff morale and productivity. Spearheaded by Brighton Chamber, the Living Wage campaign has set the goal of making Brighton and Hove a glowing example of how the Living Wage can become the normal and accepted minimum level of payment for all employers in the city.
You can find us listed on the Brighton Living Wage directory
artrepublic is part of the history of Enter Gallery, find out more.