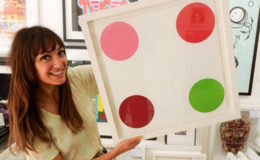 Taken from the artists iconic 'Spots' series.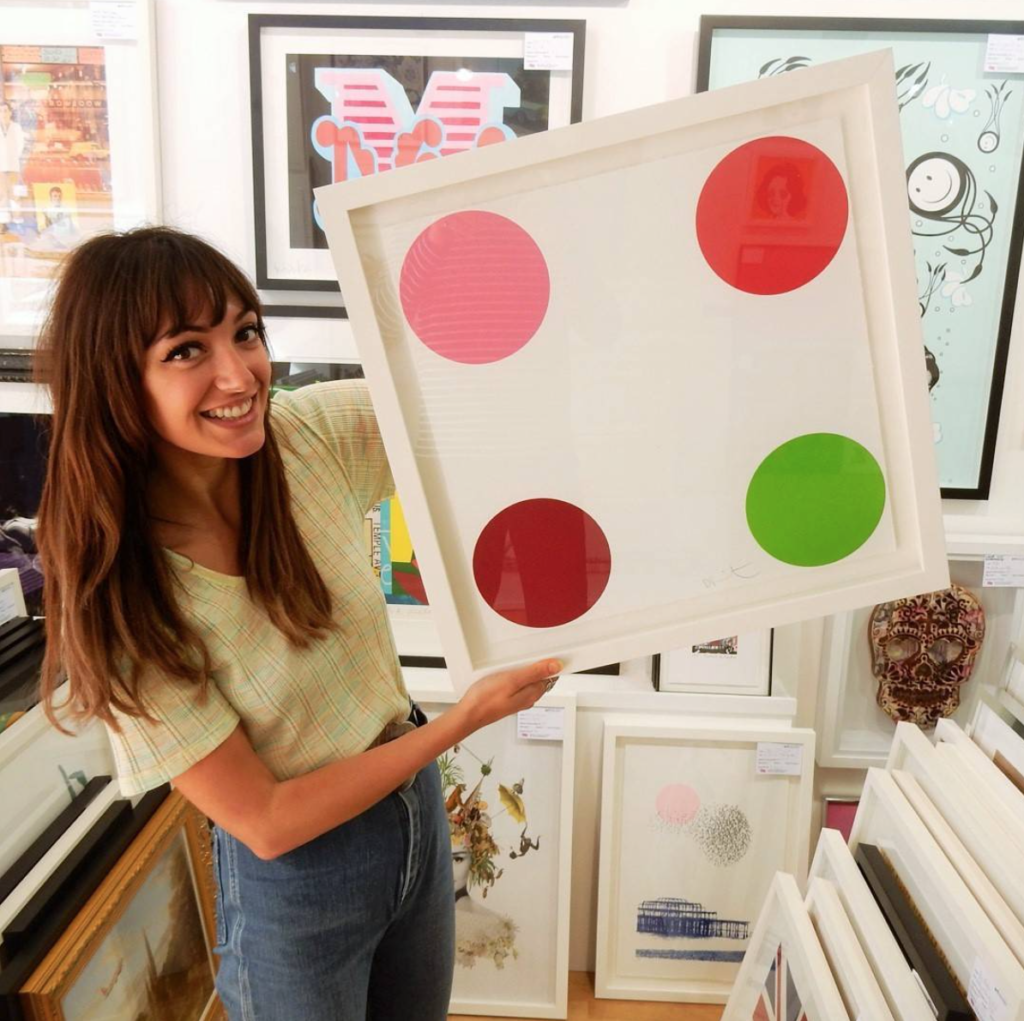 In our Brighton Gallery, we currently have available one of Damien Hirst's exquisite spot prints 'Curare'. Unlike many of the artist's editions, this print has been created as a woodcut, giving the work a rich texture and unique quality.
The spots series began when Hirst was still a student at London's Goldsmiths Art School. The works have been described as "essays in pure colour" and often refer to Hirst's on-going fascination with medicine and pharmacological drugs.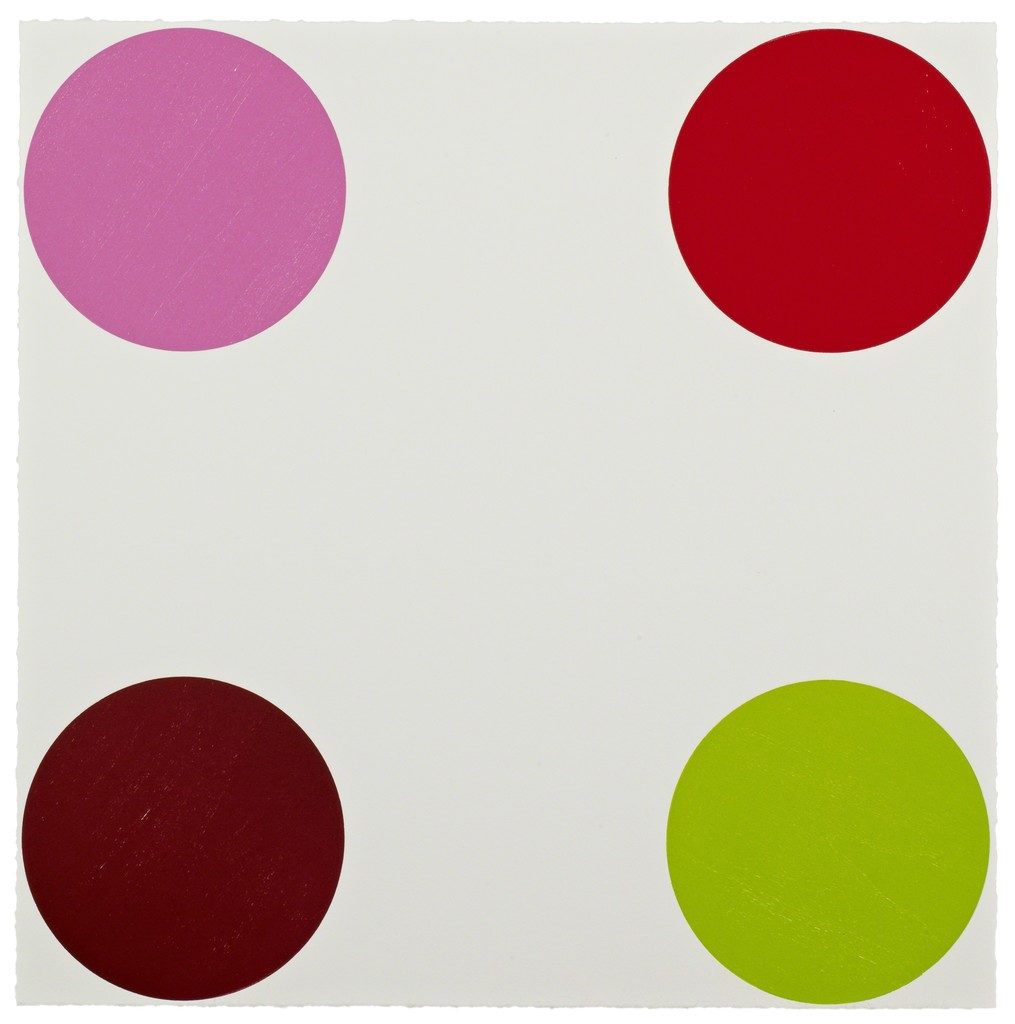 'Curare' was created by the master printers at Manifold editions. The precise and complex printing process has been described below.
1. Cherry wood is cut to an exact circle by a laser.
2. A brayer is used to roll the ink onto the cherry-wood face to give an exact paint surface. Cherry wood is used as it absorbs the ink in the correct capacity.
3. The spots are inserted into the woodblocks of a printing press at the exact spacing required.
4. A larger roller is used to place the paper onto the cherry-wood blocks – the paper is 410gsm somerset white paper which is the right grammage to absorb the ink.
5.The pressure used needs to be exact to take the ink, but not too much to smudge.
6.The printing process is replicated for every print, so no two prints are exactly the same.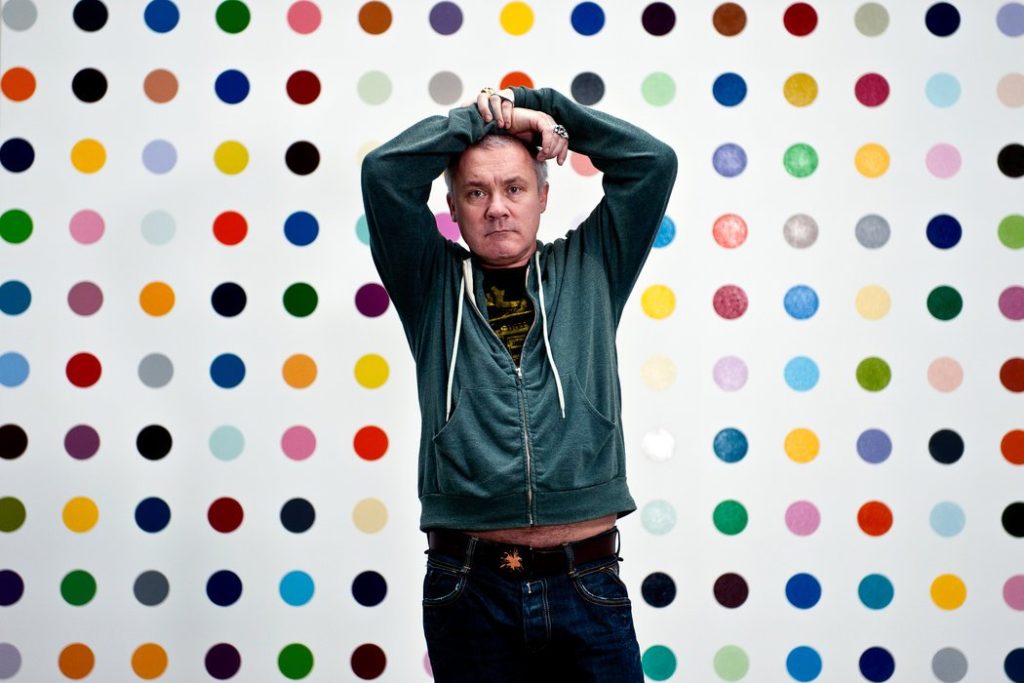 'I've always had a phenomenal love of colour… So that's where the spot paintings came from ... It was just a way of pinning down the joy of colour' – Damien Hirst
In our Brighton gallery, we have a number of rare and sought after editions by Damien Hirst including his 'Souls' series of butterflies, additional spots prints and 'The Cure', the artist's series of pop-coloured medicinal pills.