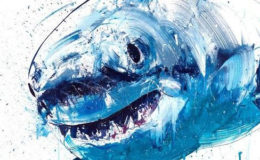 A ferocious new offering from the celebrated painter.


We are thrilled to have recently received in our gallery Dave White's latest incredible shark edition, 'Apex Diamond Dust 2017'.
Dave has returned to depicting the apex predator and creature that resides quite comfortably at the top of the aquatic food chain; the fearsome great white shark.
Dave White describes his fascination with the creature: "It's an incredible predator and really beautiful creature. They're very fragile as well as being so powerful. They're such a rare animal, very few people will ever get to see them".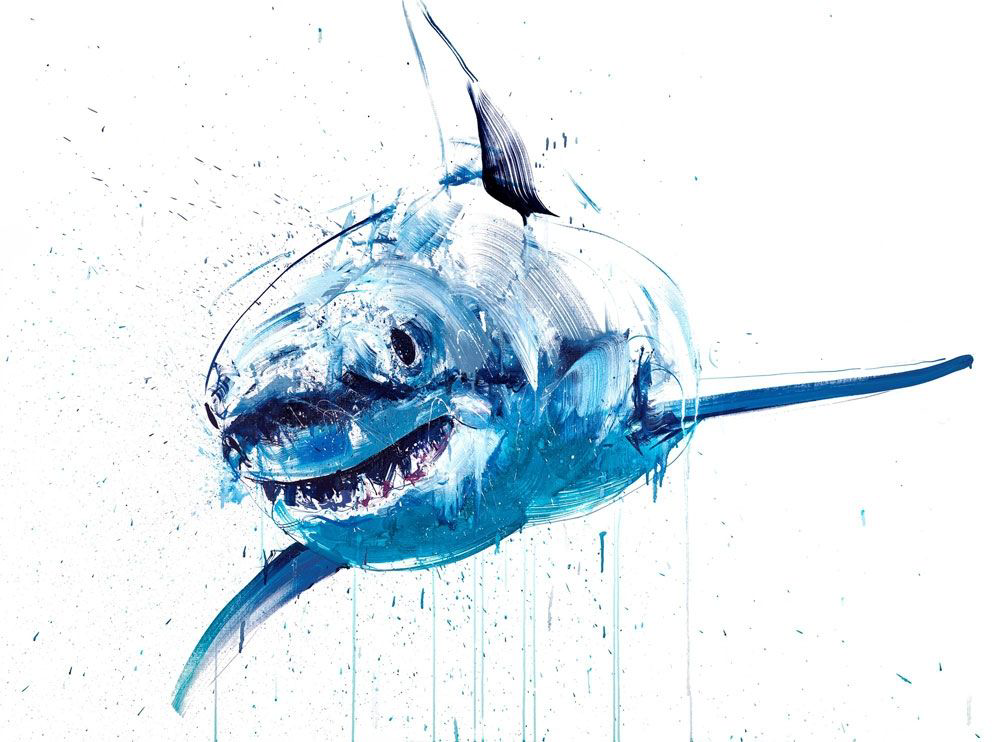 In his latest print, the artist captures the dynamism of great white sharks, along with their beauty and ease of movement through deft brush strokes that contrast with spontaneous flicks and splashes of pigment.
"I want people to re-engage and look at the incredible beauty of these things. It doesn't matter what it is, if you just take a step back and have a real look at something, you often leave completely blown away." Dave White
Contrasted against a shimmering and opulent diamond dust background that mimics the transparency of water this fearsome shark had been expertly rendered as an archival giclee print, embellished with varnishes for the extra level of detail and attention always associated with Dave White's art.
As with all of Dave White's editions 'Apex Diamond Dust 2017' promises to be hugely popular, so to avoid missing out on this masterpiece call our Brighton Gallery on 01273 724829 for further information.