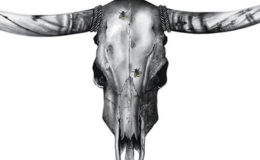 New-York-based fine artist Elizabeth Waggett reveals her eagerly anticipated new print, 'Where The Light Gets In'.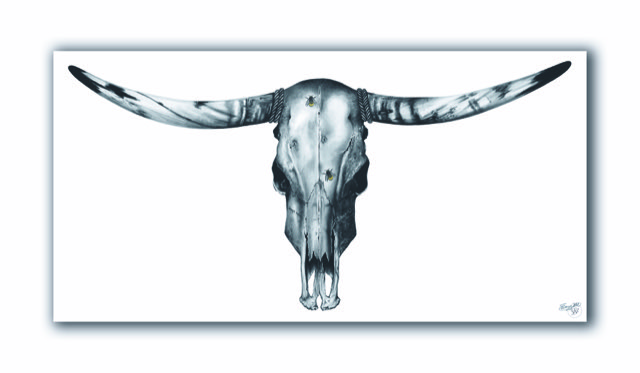 An exceptional, internationally renowned contemporary artist, originally from Manchester – Waggett's style is becoming quite the collectors' favourite. Her artworks are now held in many private collections in North America, Bahrain, Europe, South Africa, and the UAE. There is no doubt that her newest piece will be snapped up quickly.
As a limited edition of 30 prints, 'Where the light gets in' is the latest print in Elizabeth's longhorn series and pays homage to her hometown of Manchester. This unique edition is hand finished with real 22 karat rose gold leaf and has hand finished elements such as ink and graphite on archival somerset 330 gsm cotton rage.
"It's a celebration of my home city Manchester and my new home New York. I wanted to create a piece that symbolised my time so far living in America and particularly New York as a proud Mancunian. The two powerful creates the longhorn (America) and the bee (Manchester) felt like the perfect pairing for this piece to celebrate the confusing yet magical time living in NYC, my acceptance of it and its acceptance of me."
The first 10 of the edition will be hand embellished by the artist with 22ct gold.
Internationally recognised for choosing objects which have a strong social stigma associated with them, Waggett cleverly explores these stigmas through her monochromatic working methods, centred around meticulous and analytical mark making. Through the visually pleasing addition of shimmering gold leaf, her chosen object is transformed into something that feels new and quite beautiful. Through her artistic hand, Waggett asks the viewer to question the conversation about the stigma and if its attachment to the object really needs to be there.
Rather than being described as hyperrealist or photorealist, her artworks reflect how her unique layering style can create an impact from afar that requires closer inspection. In an interview, she states: "I suppose my work is about accuracy and whether there are such things". Perhaps her mark making is continually addressing the accuracy of our social constructs? We've put the question out there, what do you think?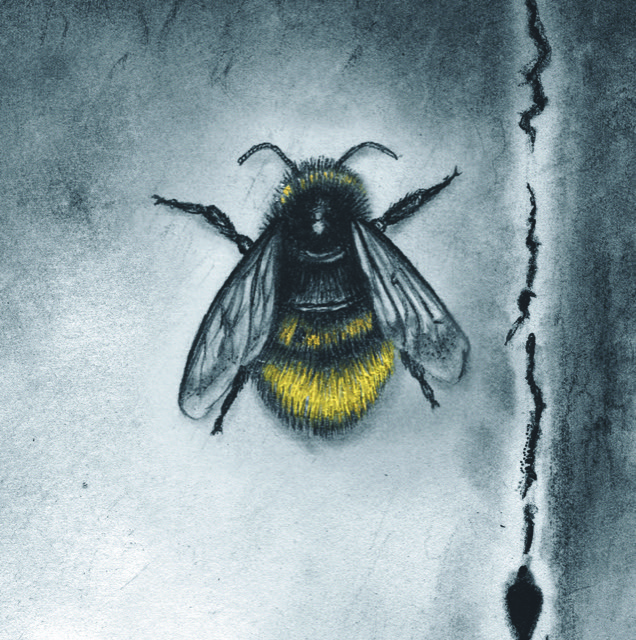 To find out more about this print, pop into our Brighton gallery or call us: +44 (0)1273 724829