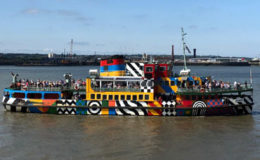 In April, artrepublic gallery artist, Sir Peter Blake created a stunning moving artwork commissioned by Liverpool Biennial and Mersey Ferries as part of this year's First World War commemorations.
Dazzle Ferry
The striking pattern of the Dazzle Ferry in both vibrant colours and monochrome is reminiscent of the designs that were painted on vessels in WWI to dazzle the enemy and baffle the eye so it was more difficult for them to gauge the target's range, speed and direction so they didn't know if the boat was coming or going! Each vessel was also painted in a unique pattern, so it was not immediately obvious who it belonged to. Visitors can learn more about this fascinating story whilst sailing the River Mersey with the Dazzle Ferry's on-board display curated by Merseyside Maritime Museum and Tate Liverpool.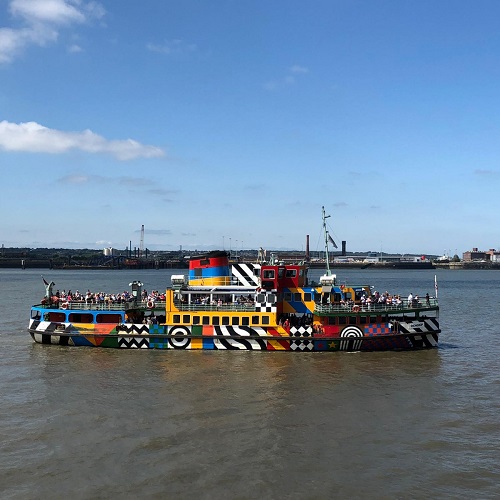 WWI Ferry
Hailed as 'The Godfather of Pop Art' Sir Peter Blake was instrumental in the Pop Art movement which emerged in the UK following post World War II manufacturing and the associated media boom. Pop artists celebrated the new capitalist market and the goods it circulated. Everyday objects and mass produced items and images became art. His work is still prominent in the contemporary art world and in 2002 he was knighted at Buckingham palace for his services to art.
At our artrepublic gallery in Brighton we have a range of Peter Blake artwork including his Dazzle Alphabet Letter Set available to recreate a Pop Art Dazzle in your home!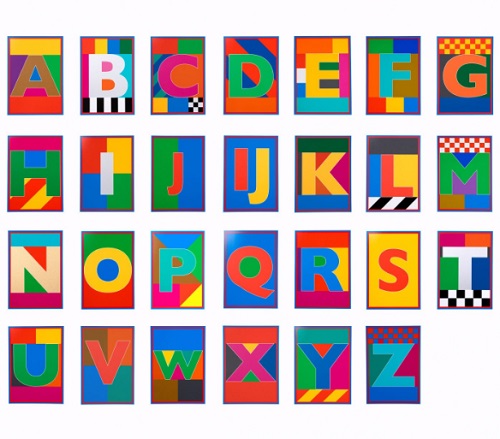 Signed Limited Edition of 100, Silkscreen with glazes
by Sir Peter Blake
Each letter is individually priced according to popularity as the set sell outs and prices are subject to change at any time. Letters can be purchased together as a set for an eye-catching alphabet wall or as individual letters. Why not gift a loved one their initial for a dazzling birthday present?
We look at some never exhibited before prints from the pioneer of Pop Art as well as other contemporary artists that continue to captivate us with sources of popular culture. Expect dazzling displays of eye-popping colour, charming pin up girls and iconic advertising that has weaved its way into the art world.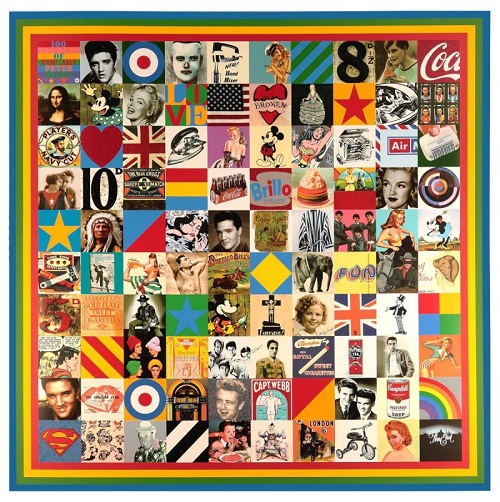 '100 Sources of Pop Art'
Signed Limited Edition of 175, Silkscreen
by Sir Peter Blake
Join us for our Peter Blake 'Sources of Pop Art' showcase evening on Friday 6th September.
View our collection of Sir Peter Blake prints at the Brighton gallery or call us for more details: +44 (0)1273 724829.
artrepublic is part of the history of Enter Gallery, find out more.