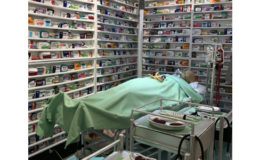 December 2018 saw Lucy Sparrow exhibit her immersive installation, 'Triple Art Bypass' at Miami's busiest international art fair Art Basel week.
Sparrow's felt depiction of an emergency operating theatre and consultation room offered Miami's art fair visitors a different perspective of their healthcare system. Her light-hearted approach to what is usually a very serious and sombre environment, injected a little comedy into her immersive medical scene.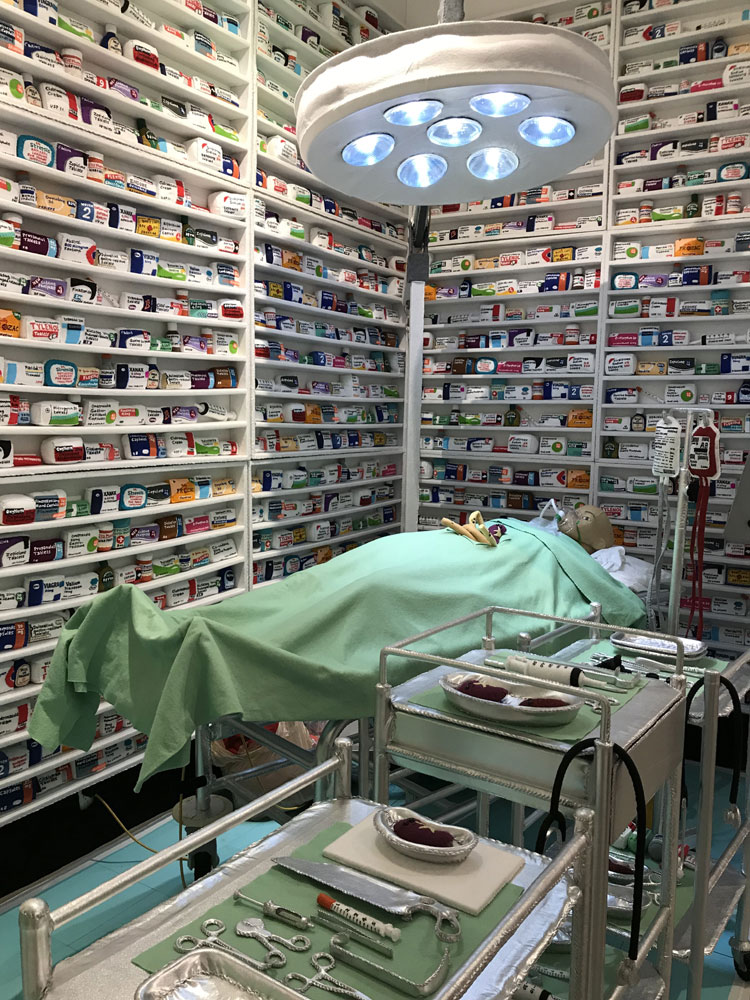 Rows upon rows of well-known medicines and an anatomical skeleton model filled with plushy felt organs made this felt experience both interesting and thought-provoking.
Having worked with felt from the age of 8, her style is still somewhat child-like and uplifting; something she feels is most needed in our political climate. Even more humbling is the knowledge that every felt piece is still hand-painted. There are no printing machines or stencils in the mix, despite her installations getting bigger and bigger.
Lucy Sparrow represents pure hand-craftsmanship from her self-branded 'Felt Cave' - her UK workshop. Currently famed as the 'Queen of Felt', she designed 'Triple Art Bypass' to offer a fully immersive experience.
Felt medical procedures were undertaken at various times by her felt operating team. Likewise, her felt consultation room acted as a space for clients to 'wait' before their appointment to view her newly released felt work.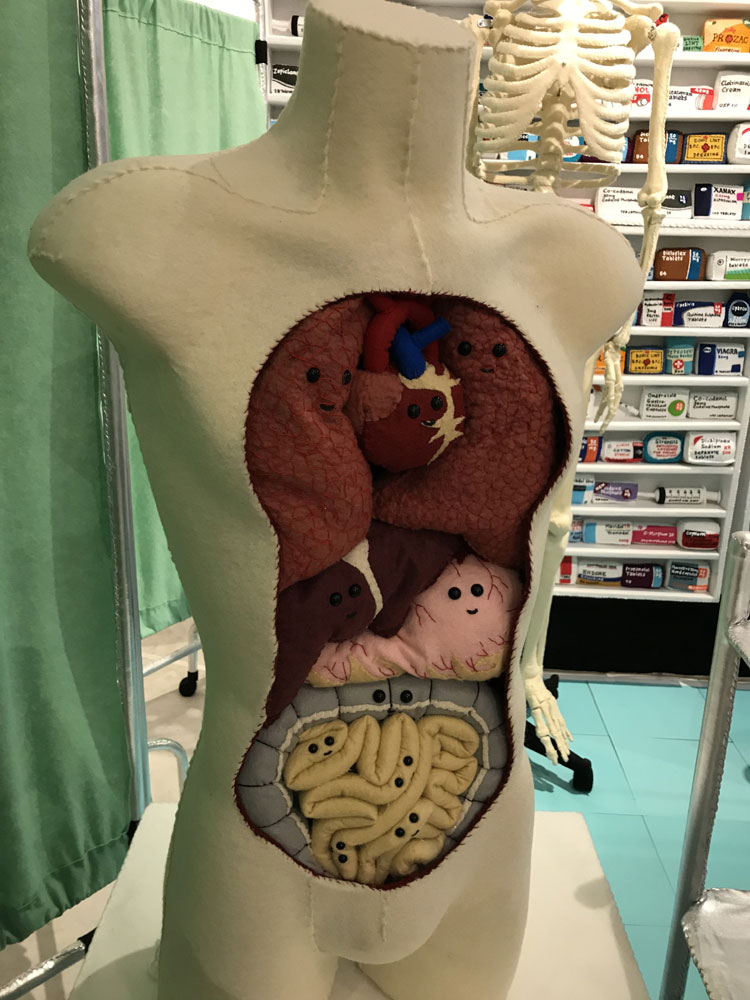 As Miami got lost in Sparrow's charming felt creations, her next big installation is yet to be revealed. Currently one of the UK's most exciting contemporary artists, Lucy Sparrow has a loyal following of investors, keen to see what she does next.
One of her most investable pieces, the 'His 'n' Hers' cabinet at the gallery is a pair of bathroom cabinets, each containing gendered toiletries. In 'His', items include Brylcream, Viagra, and condoms. In 'Hers' - tampons, Canesten cream, and anti-ageing moisturiser, as well as some more gender-neutral items like VapoRub, Vaseline and vitamins.
'His 'n' Hers' is a snippet of what gender means in today's consumerist landscape. From a limited edition of 50, the piece comes complete with signed certificate of authenticity and signed 'Felt World' book.
For all enquiries, including those relating to sales, please contact the Brighton  gallery on +44 (0)1273 724829.