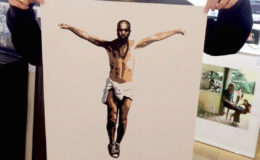 The anonymous LA-based street artist creates unforgettable stenciled artwork.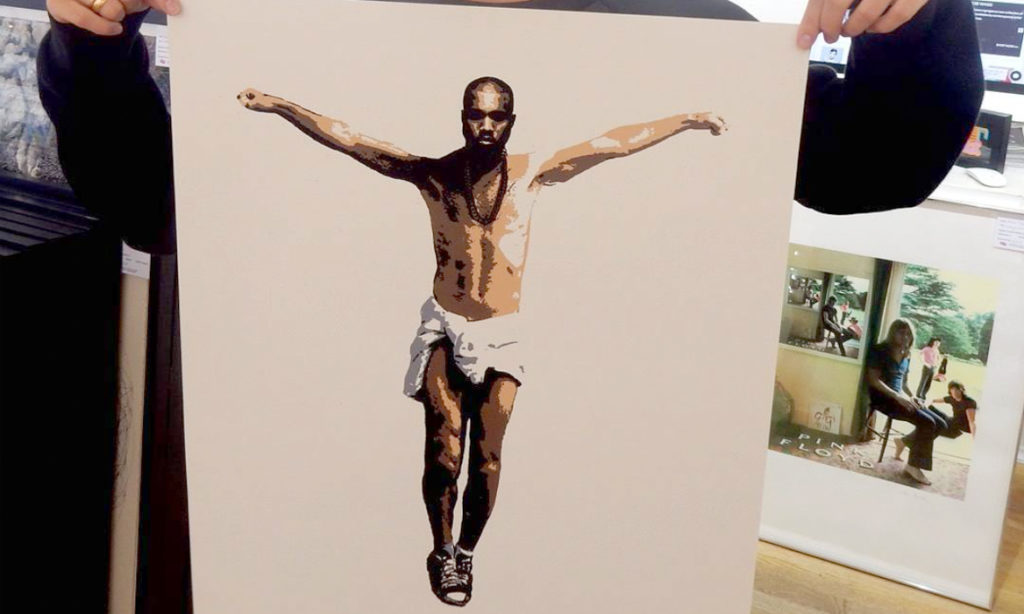 We are very pleased to announce that we now have signed limited edition prints available from the controversial street artist Plastic Jesus.
Currently taking our gallery by storm, the secretive artist made global headlines earlier this year when his life-sized sculpture of rapper Kanye West appeared overnight on Hollywood Boulevard.
The shining gold figure depicted West as Jesus being crucified on the cross, whilst wearing a pair of his sought-after 'Yeezy' trainers. "There are a few celebrities we have made into god-like figures," Plastic Jesus told Rolling Stone in a conversation about his project. "The domain in society and culture that they fill is far greater than their output. I think that's happened to Kanye."
In our Brighton gallery we currently have available the artist's print version of his LA installation, 'Yeezus'. The signed limited edition silkscreen print displays the rapper and beau of Kim Kardashian dressed in a simple loincloth with arms spread eagle, reminiscent of the Christ figure that appears in many renaissance paintings.
The print can be viewed as a critique on our 21st-century creeds: consumerism, capitalism, and celebrity culture.
The Kanye West stunt wasn't Plastic Jesus's first foray into subversive public art. In 2016 he famously created a six-inch high wall around President Donald Trump's Hollywood star. A parody of the President's controversial rhetoric stating he was going to build an enormous wall alongside the United State's border with Mexico.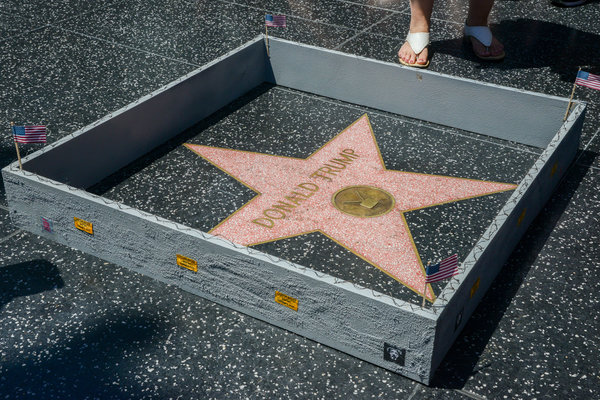 Plastic Jesus was trained as a photojournalist and shifted his practice from the camera to street installations in order better address major sociopolitical and cultural issues.
We have other fantastic editions by Plastic Jesus available in our Brighton Gallery including his iconic work 'Stop Making Stupid People Famous', a slogan that went viral for the artist, garnering over 40,000 likes.
Described as the 'Banksy of L.A.' Plastic Jesus is one of the most exciting street artists around. Be sure to visit our Brighton Gallery to view first hand his witty, political and powerful works!