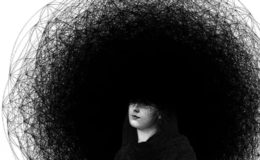 We had the pleasure of welcoming the Victorian-inspired artist.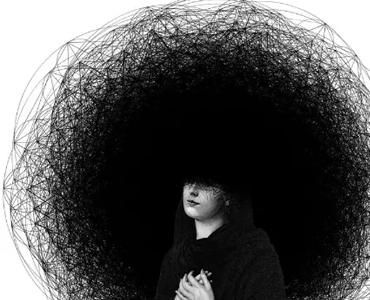 Dan Hillier is one of our most sought after artists. His esteemed reputations is built upon the creation of mesmerising, monochrome images collaged together using Victorian 1880s illustrations and embellished with own astute draftsmanship.
Hillier's work is a self-described 'hodgepodge' with the artist riffing on influences that range from ancient cultures, religious imagery and iconography, nature and animals. As well as spiritual practices, psychedelics and other esoteric philosophies.
"A monochromatic, psychedelic, therianthropic, neo-Victorian good-time romp through light and dark, nature and wonder." - Dan Hillier describing his wonderful work.
Back in 2014 Hillier gain widespread recognition when he created the iconic album artwork for local band Royal Blood's eponymous album. The record went on to win the Brighton-based rockers a Brit Award and saw Dan's work enter the public's collective consciousness.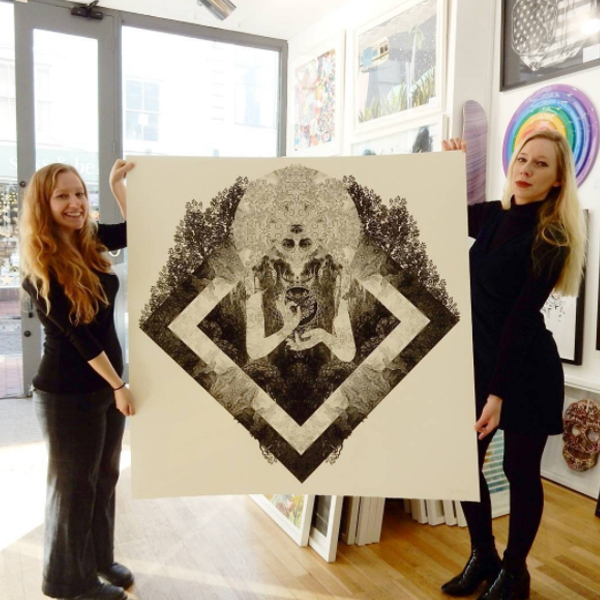 "I've realised over the years is what I'm seeking to make is my own kind iconographical work, much like the church icons you get of the mother and child or Buddhist and Hindu cosmological deities." - Dan Hillier
Dan has exhibited in diverse locations such as London's Saatchi Gallery and the Louvre in Paris. In recent months his work has decorated Shakespeare's Globe play house on London's South Bank.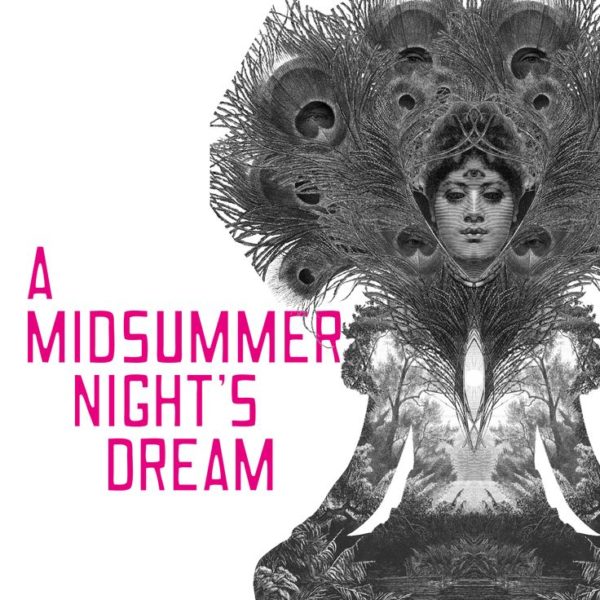 It's always delightful to have Dan Hillier drop by to say hello and a real treat to behold firsthand his new print editions.
Call our Brighton Gallery on 01273 724829 for further information on any of Dan Hillier's captivating artwork.