The local rockstar was adding to his art collection.
Recently we were thrilled to welcome to our Brighton Gallery Mike Kerr, the singer from the hugely popular band local Royal Blood.
Perfoming alongside drummer Ben Thatcher (who has also been in with us) the duo are well known for their modern take on traditonal blues rock with their debut album 'Royal Blood' receiving a Brit Award back in 2015 for best British Group.
The band are no strangers to the art world having recruited gallery artist Dan Hillier to create the now iconic album artwork for their debut smash.
In an interview conducted with the gallery at the time, Hillier explained the genesis of the 'Pachamama' image, that went on to become a sold-out print edition.
"The band got in touch and commissioned me to make a new picture for them, which I did. Then Mike (lead singer) saw Pachamama and decided he wanted that because he was looking for something really feminine. I had to have a think about it because she's quite precious to me, I really love that picture. I'm very glad they did use it, as it's great to get it out there. It works as a good counterpoint to the music, which is very masculine.
It's not this perfect match of art and music but it's good to have that contrast there. I met up with the guys, we talked and got on well and they just asked for a picture without any sort of guidance, which really suits me." – Dan Hillier on collaborating with Royal Blood.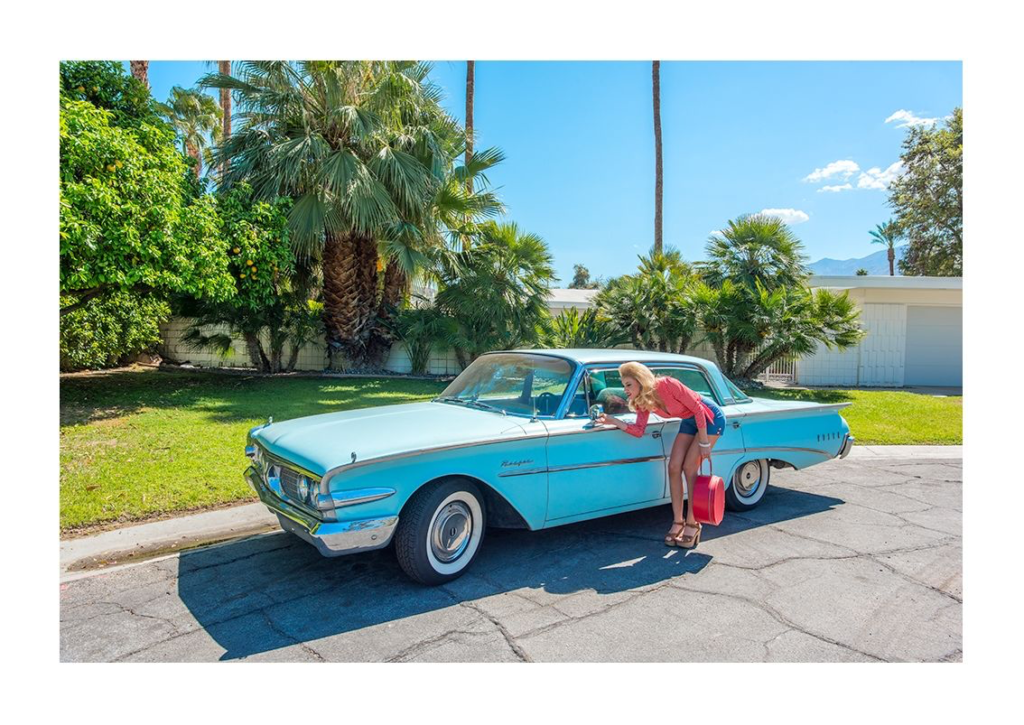 Whilst perusing in our Brighton Gallery Kerr picked up 'Alabama Make Up' by Brighton-based artist/photographer Matt Henry.
Henry's work explores the power of fiction through the photographic medium. Inspired by the politics and culture of the 1960s and 70s America, Henry's work is driven by an attention to style and characterisation, each photograph beautifully designed, composed, and executed.
We look forward to welcoming Mike Kerr to the gallery again very soon!