We thought it was high time we took a look at some of the great up and coming artist we are featuring in our Brighton gallery.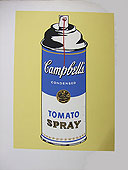 Mr Brainwash is defiantly one to watch this year every time we have got any work in from this hot US artist it has sold out within days. He has now designed the album cover and pronominal material for Madonna's huge greatest hits album, and is planning his own solo show in London later this year, so he is certainly and artist with a real buzz around him.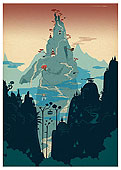 It's been a great year for Graham Carter fans with a solo show currently in London and some really beautiful print releases. Ever Red released earlier this year has now sold out and his Giant prints are likely to go the same way soon. With each new print you can fall in love with his work all over again.
Zachary Walsh and Nick Ruston have both just released their first limited edition prints.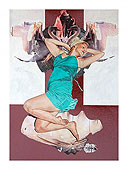 Zachary's release was for his solo show 'Greek Street' at the ink-d gallery in Brighton and is a beautiful giclee of the Greek goddess Venus with a spot varnish.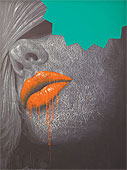 Nick Ruston know for his scratch paintings depicting and subverting contemporary popular culture has released a stunning print finished with the flavouring MSG on the lips so she tastes as good as she looks.
Local Brighton artist Screen Prince has come back with some amazing artists proofs of his Donna Summer print in so many beautiful colour combinations you be spoilt for choice.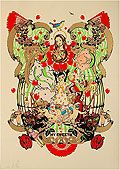 Last but by no means least is Spanish artist Lidia de Pedro. After a stunning solo show at the ink-d gallery her limited edition prints have been flying out the door. Following on from her earlier works about her family her latest prints deal with all sorts of modern social issues and are amazingly eye-catching to boot.
Of course new work is coming in all the time so nothing beats a visit to our Brighton gallery in person to see the latest releases as well as the treasure trove of older prints you might have thought you'd missed out on.
artrepublic is part of the history of Enter Gallery, find out more.