Last Thursday 26th November saw artrepublic team up with the homeless charity StreetSmart to invade the sumptuous Ivy Loft Club and officially launch the competition 'Street Art', and what a grand night it was.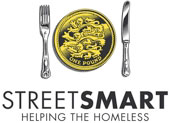 If you don't already know about Street Art, it is a national art competition open to everyone. All you have to do is create an original 'Street Art' image that makes a positive contribution to the urban environment and raises awareness of the homeless situation in the UK.
The entries are all being judged and mulled-over by global street art names and legends Inkie, Pure Evil, Static and Ben Eine. The winning applicant, in addition to having their work pasted up in a huge scale in both London and Brighton, will see their piece made into a limited edition print to go on sale with all proceeds going to the Streetsmart charity for the homeless.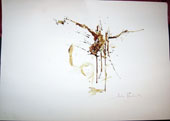 Thursday 26th was the official launch and it was certainly done so in style. The Ivy was completely packed full of supporters of the cause, art appreciators and those who simply just wanted to have a cheeky drink and meet with the judges.On the night raffle tickets were sold to enter into a draw to win a limited print kindly donated by gallery friend Pete Doherty.
On the night we easily raised well in excess of £1000 for the charity, so in all it was very successful and both artrepublic and Streetsmart were delighted with the outcome.
The journey has just began however, for we are calling all artists to submit an artwork or design for the competition and as well as supporting a very worthy cause the winner will be handed a great opportunity and a leg-up toward getting their name and work out into the public's conscious.
artrepublic is part of the history of Enter Gallery, find out more.