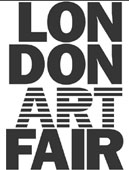 Yesterday the largest London Art Fair to date opened to invited guests and preview ticket holders at London's Business Design Centre in Islington. Celebrating its 25th anniversary the fair has a diverse offering of modern British and contemporary art from over 130 leading galleries.
Our sister gallery Ink-d have settled into their stand (G12) and have a fantastic display of work by Mr Brainwash, Stanley Donwood, Magnus Gjoen, Jake Wood-Evans, and others. They're looking forward to welcoming visitors throughout the week.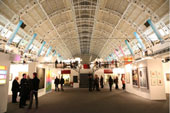 Ben and Lindsay from artrepublic both attended the opening and were impressed by the array of work on show. Apparently the atmosphere was amazing and left them feeling inspired.
The Art Fair features on The Telegraphs 'Best Things to do in London' this week and is the perfect event for art lovers.
artrepublic and Ink-d are part of the history of Enter Gallery, find out more.