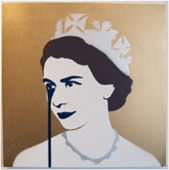 Exciting news! artrepublic have commissioned one of the biggest names in street art to produce live art at this year's Buy Fair Fair 2013, one of the largest art fairs outside of London.
Pure Evil, who's urban art has featured on Channel 4's 'Four Rooms' and BBC's 'The Apprentice', will be manifesting his latest nightmare at the major art buying event in Manchester on Thursday 26th September. His original art work will then be on display at the fair, where you can visit artrepublic at booth 84, until it closes on September 29th.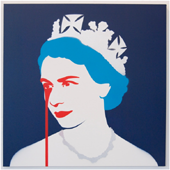 We can exclusively reveal that the Queen will be featured in this unique public painting performance. Thom Hetherington, Managing Director of Buy Art Fair has said: "We're thrilled to welcome Pure Evil to this year's Buy Art Fair, his pieces are amazing and his work has real impact. His art crosses many boundaries, from grafitti to contemporary art in a gallery, so his appearance here is of interest to a wide range of people. Manchester is a style leading and trend setting city and I'm proud to bring Pure Evil here.