To view part one of this artcle, please click here
With so much talent on our doors I have needed extra time and column inches to cover everyone in our gallery. This week I will be covering the guys I missed in the last article.
There is something in the sea air in Brighton that seems to draw the creative spirit out of anyone who breathes it. Brighton seems to have many of the country's best loved artist working on its shores and many examples of there works can be seen on the walls of there favourite gallery artrepublic. If you are not familiar with Brighton and its artists read on and see what you are missing.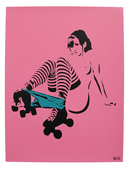 Brighton's answer to Banksy, Hutch has been painting the streets of Brighton for many years now and in this time has built up a massive following of loyal fans. His success in the streets has encouraged him to embrace limited edition prints as an outlet for his creativity. artrepublic have sold hundreds if not thousands of prints by Hutch putting him up there with some of our all time greats. Be sure to check out the new release of 'Roller Girl' by Hutch as this is sure to be another great.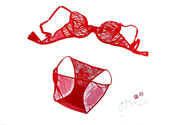 Jane Sampson is a master printmaker with more than 20 years experience in her chosen field, working both as a fine artist and commercial printer. Since founding Brighton Independent Printmakers (BIP) in 2000 with her friend Ann d'Arcy Hughes she has taught many of artrepublic's favourite local artists the skills of print making. Jane prints all her own work and has built up a fantastic reputation as one of the best screen printers around.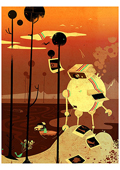 A legend within artrepublic and an illustrator by trade, Graham Carter has produced some of the galleries most sort after prints including 'Kong' and 'Super Hero City'. His following in Brighton is huge and growing by the day. Graham has some of the most loyal fans out there who are always hungry for the latest print. With two solo shows under his belt at the Ink_d gallery and many of the country's biggest companies banging on his door for work 2009 will be a fantastic year for Graham.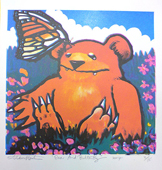 Just as at home in the DJ both as he is in the printing studio, Mark Hooley is a man with many talents and is always in demand. Mark has released many of the gallery's best loved prints including 'Attack of the Gredio's and his fantastic take of on one of Brighton's most famous landmarks 'Fish Pier'.
artrepublic is part of the history of Enter Gallery, find out more.