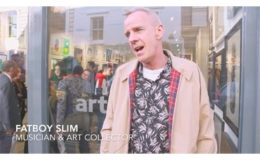 View interviews with artists and celebrities (including Fatboy Slim) at the opening of our new gallery space.
artrepublic has been bringing cutting-edge, contemporary art to Brighton for 25 years, and earlier this year we celebrated that by expanding the gallery space at our home in Bond Street. Relive the night.
artrepublic is part of the history of Enter Gallery, find out more.