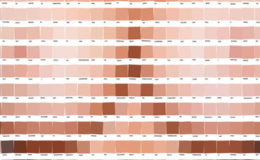 Dropping This Friday 7th July.

We are very excited to announce the latest print from the studio of conceptual collage artist Nick Smith will be available to purchase this Friday.
Titled 'Ourselves Unseen 2017', the piece will see Nick continue with his now signature custom colour-chip technique, whereby he annotates each chip with text to add different dimensions to the work.
To register your interest in the print you can call our Brighton Gallery on 01273 724829 for further information.
Since his debut exhibition in London in 2014, Nick Smith has established himself as one of the most exciting and popular artists around, with his pixilated prints consistently selling out.
Exploring imagery from classical paintings by the likes of Van Gogh and Warhol, to notable figures including Kate Moss, Frida Kahlo and David Hockney. The artist has created his own distinct visual language and continues to explore fascinating new ways of communicating his ideas.
Nick Smith was also recently commissioned by the esteemed auction house Sotheby's to create his own unique interpretation of an Old Masters painting, with the resulting work being displayed in their 1st Annual "Street Masters" Exhibit in New York.
Smith chose the 15th Century oil painting "PORTRAIT OF A BOY, HALF LENGTH, IN A LANDSCAPE, DRESSED IN BLACK ROBES AND CAP" by Agnolo di Domenico del Mazziere and went on to create his very own 21st Century version.
Smith explains the process behind his idiosyncratic interpretation of the painting, created with his signature custom colour chip methodology:
"After conducting research into the artwork I chose to reinterpret, I discovered that two brothers are credited with its creation, Agnolo and Donnino del Muzzier. The older brother Donnino was largely unnoticed but tax records showed that he was the brother who received the payments for the two brothers joint enterprise. while the younger brother Agnolo was recognised as a talented artist who conducted much of the work." - Nick Smith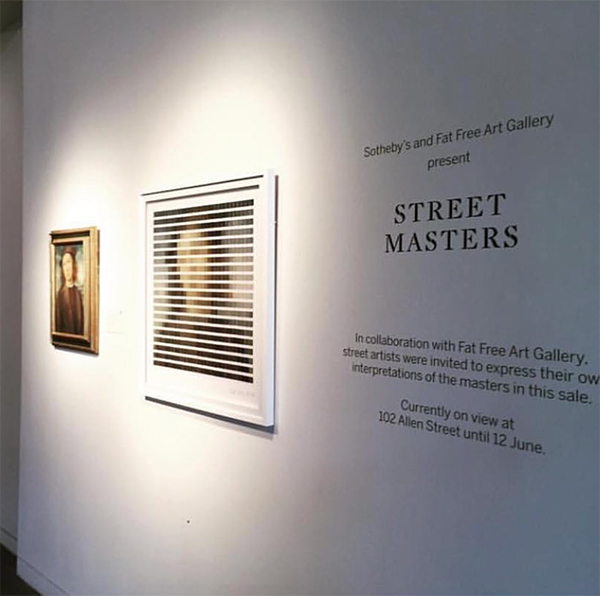 Nick Smith's piece, titled 'Brother with a Golden Bird', was purchased by a representative of the auction house and is now part of their permanent collection, hung in their New York City HQ.
We can't wait to see the latest edition from Nick Smith. His prints are known to sell out quickly, so don't sleep on this one!
To register your interest in the print you can call our Brighton Gallery on 01273 724829 for further information.