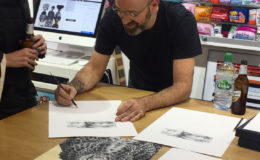 We recently hosted acclaimed artist Dan Hillier in our Brighton Gallery for the release of his debut box set 'Six Women'.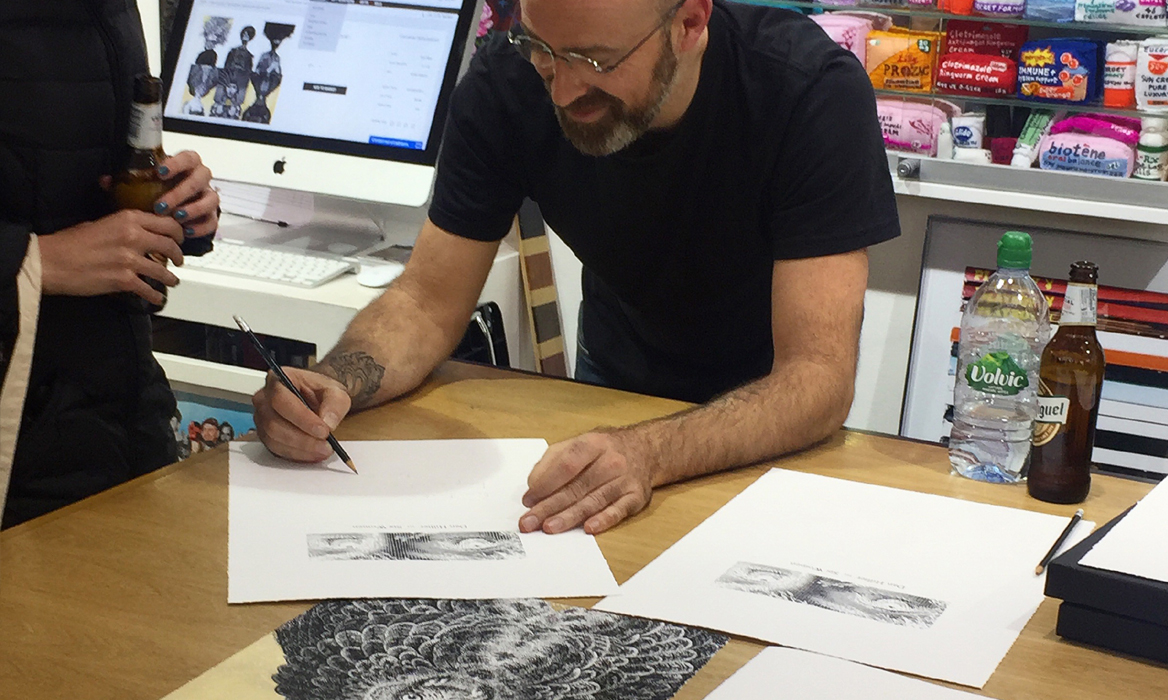 Following on from the success of our previous 'Meet The Artist' events including Joe Webb, Magnus Gjoen and Sir Peter Blake, we had a packed out gallery for the evening as hoards of Hillier fans, followers and friends filled out our Bond Street space.
Dan Hillier is well known for creating surreal, often monochromatic works that are comprised of traditional Victorian illustrations, etchings and engravings. The artist layers up the found imagery to form radical new compositions, adding a fresh aesthetic that links surrealism with neo-Victoriana.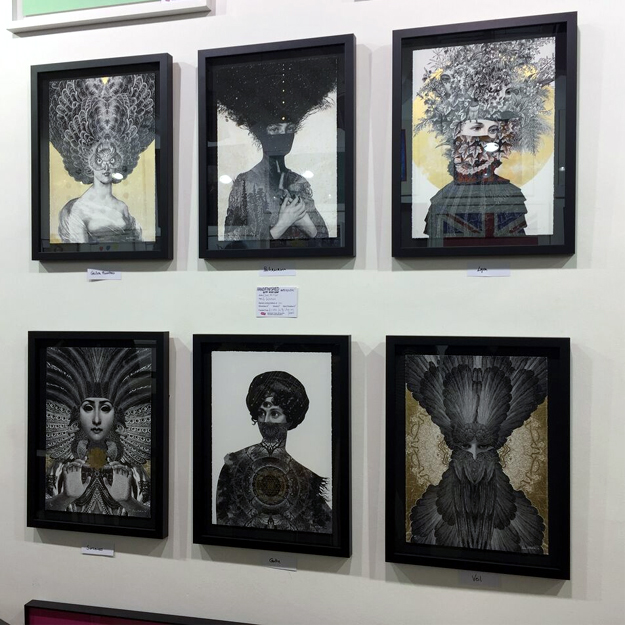 Hillier shot to fame in 2014 after creating the album cover for local Brit award winning band Royal Blood's eponymous debut release. The image used, 'Pachamama', has been revamped in the new box set, appealing to those who missed out when it was initially released as a signed limited edition print.
The 'Six Women- Box Set' is made up of six of giclee prints on 305gsm Hahnemühle Photo Rag Ultra Paper, from an edition of 100, with each print hand finished with exquisite and delicate gold leaf. The set was available for a special release price on the night, with many fans taking full advantage of the offer.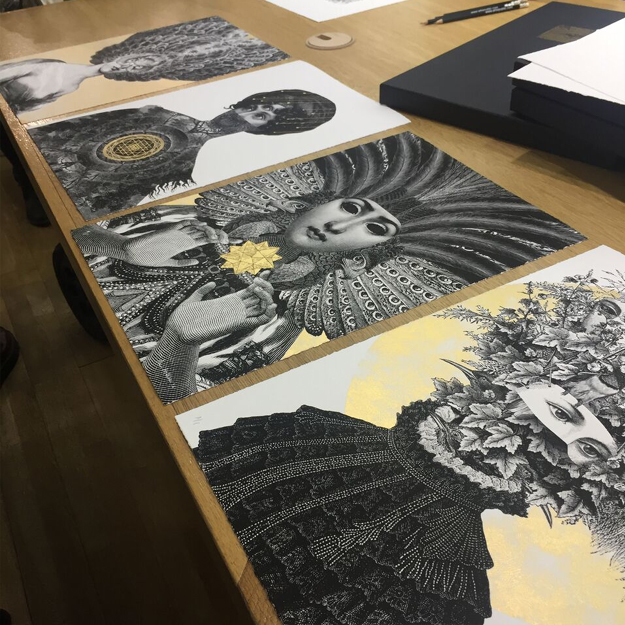 Presented in a bespoke archival display box 'Six Women' presents the opportunity to own a beautiful and affordable set of prints by one of our most sought after artists. The set has been hugely popular and there are only a few still available, so contact the gallery to avoid missing out!
We have a number of Dan Hillier editions available online and a few of his box sets at our Brighton gallery: Call us no 01273 724829