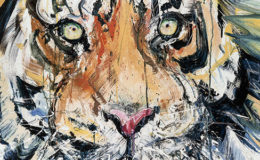 Diamond Dust and Gold Leaf feature heavily in this incredible pair of prints.

Acclaimed painter and artrepublic favourite Dave White had just launched his latest Tiger editions, which continue in the artist's exploration and examination of exotic and colourful creatures.
Call our Brighton Gallery on 01273 724829 to get your hands on Dave White's latest 'Tiger' print.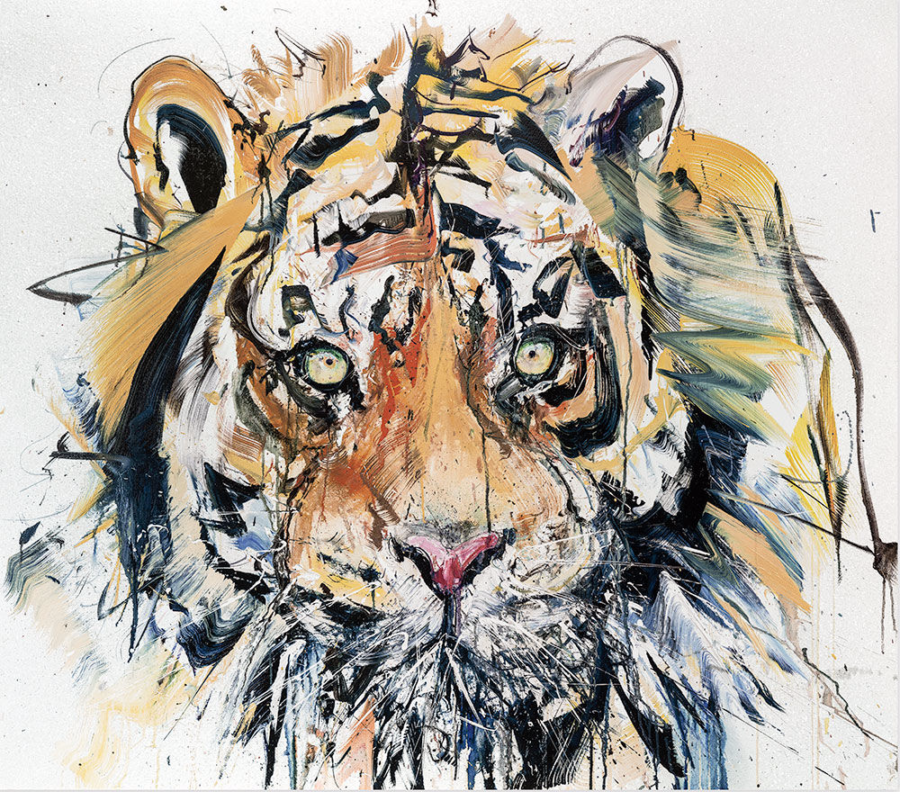 Presented with a dazzling white diamond dust background 'Tiger' sees White capture the largest cat species' distinct markings and intense eyes. Again, the artist has depicted an apex predator, one who operates at the top of the food chain, but this one is tragically among the earth's most endangered species.
The gold leaf version of 'Tiger' features an opulent gilded background, which brilliantly accentuates the explosive brush strokes and spontaneous drips, flicks and splashes of paint that are synonymous with Dave White's unique style.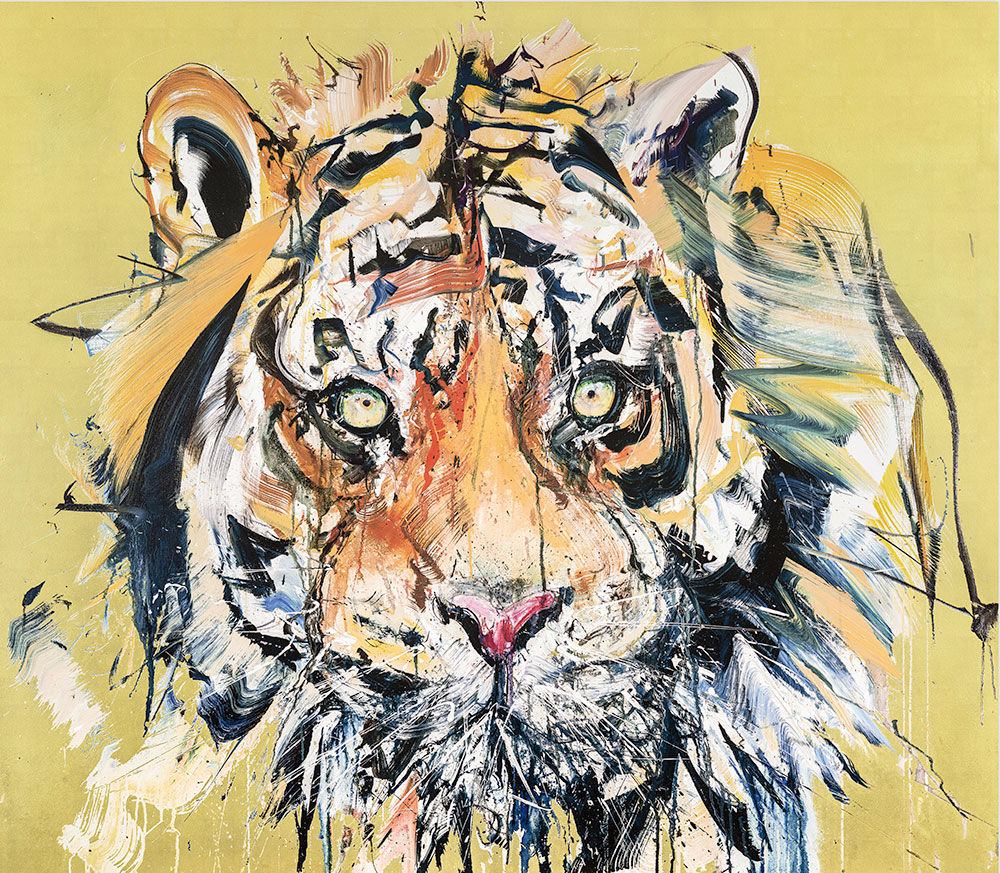 It is estimated that there are currently under 4000 wild tigers left in the world, an enormous drop from the 100,000 that roamed free at the start of the 20th Century. White has often looked towards critically endangered animals in his work, drawing attention to their plight and celebrating their idiosyncratic nature.
Recently Dave White kindly donated one of his fabulous original watercolour works for a raffle at our Art Yard Sale. All proceeds from the raffle went toward Virunga National Park in the Congo. Virunga is Africa's oldest national park and is also the continent's most biologically diverse protected area. The luck winner was drawn out the hat by street artist Pure Evil and is a now the proud owner of a beautiful elephant original.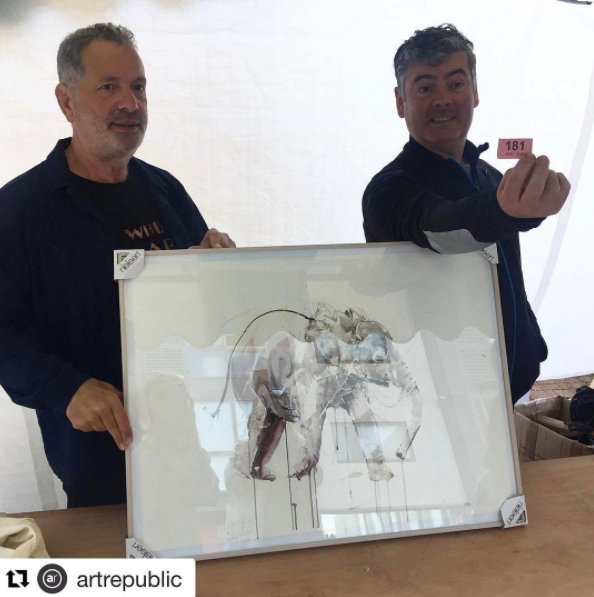 Be sure to pop in our Brighton Gallery where you can view our large selection of Dave White editions. Being of our most popular artists White's work is known to quickly sell out and we have already had a lot of interest in the Tiger prints, which are flying out the door.
You can view Dave White's work available online here, alternatively please visit our Brighton gallery or call us on 01273 724829 for further information.
artrepublic is part of the history of Enter Gallery, find out more.