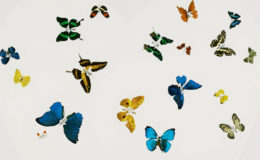 We are thrilled to have received in the Brighton gallery one of Damien Hirst's monumental new butterfly prints.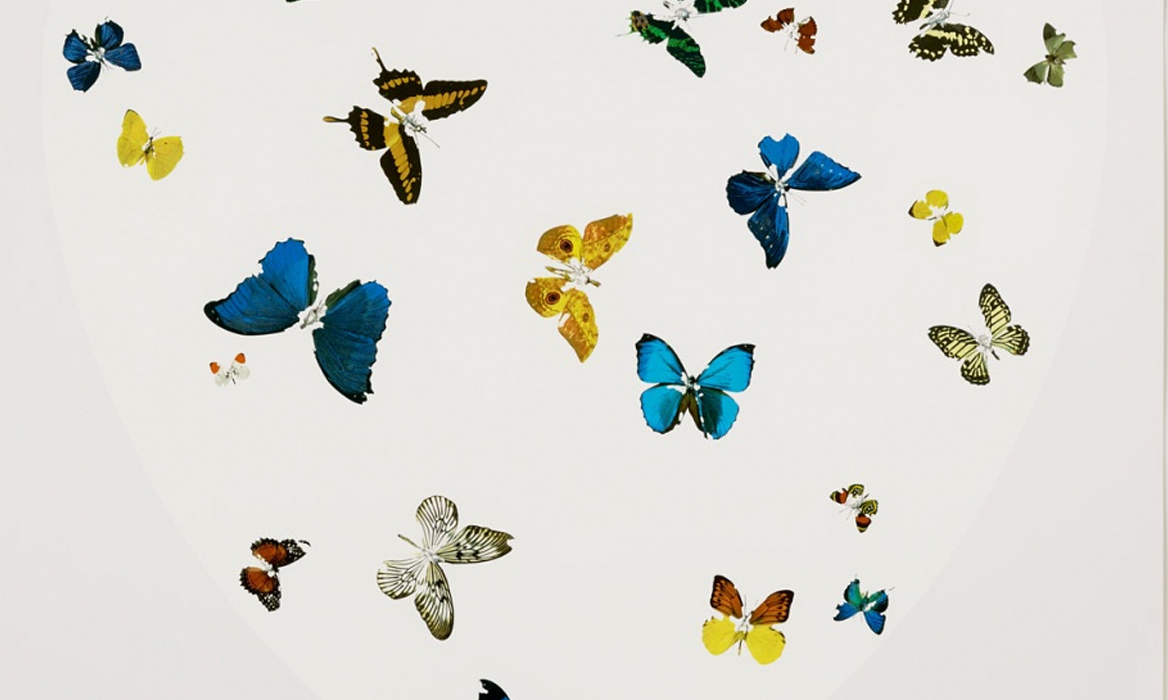 Damien Hirst Artwork In Our Brighton Gallery
This latest silkscreen edition from the global superstar artist Damien Hirst measures over a metre and a half squared, and is titled 'Love is All You Need', borrowing lyrics from the heartfelt song by The Beatles 'All You Need is Love'.
This is the largest print we've ever displayed in our Brighton gallery, it's something truly to behold. 'Love Is All You Need' demands to be seen in person and is certainly worth visiting the gallery to see up close!
ONLY AVAILABLE IN OUR BRIGHTON GALLERY. CALL 01273 724829 FOR FUTHER INFORMATION.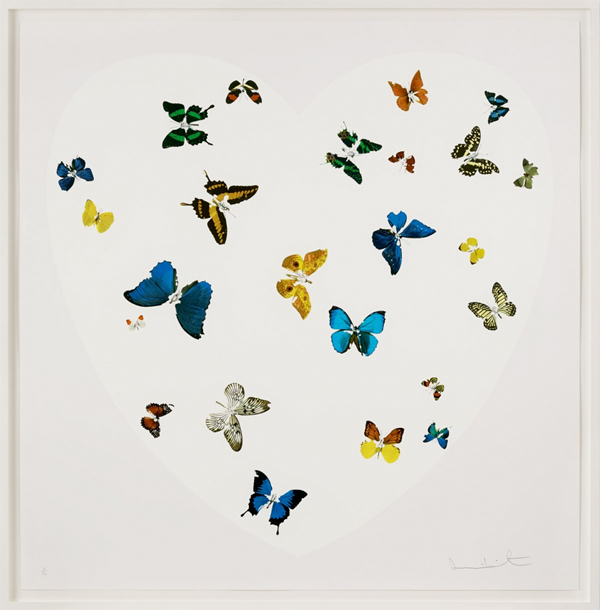 The colourful butterflies have been captured on the plane of rich gloss paint, mimicking the luminous quality of fly-paper.
Butterflies are among Hirst's most famous motifs, often deployed as emblems of the fleetingness and fragility of life, and the romance of death.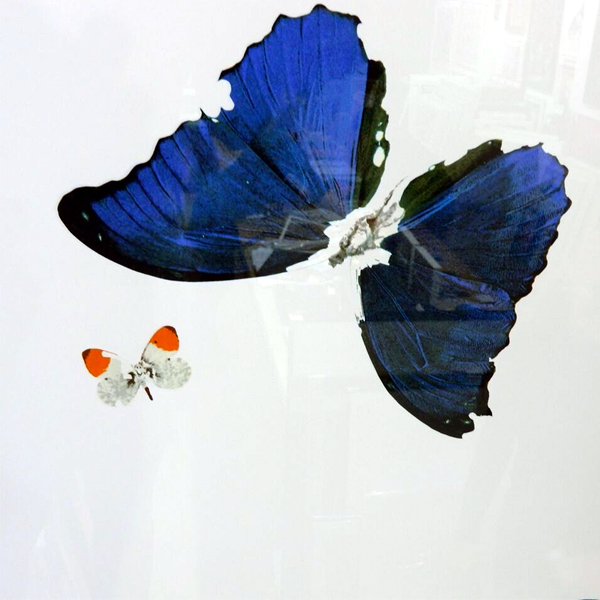 Produced as a limited edition of 75, signed and numbered by the artist, 'Love is All You Need' is the ideal gift for romantics, collectors and fatalists alike. The print was released at Miami Basel art fair last December.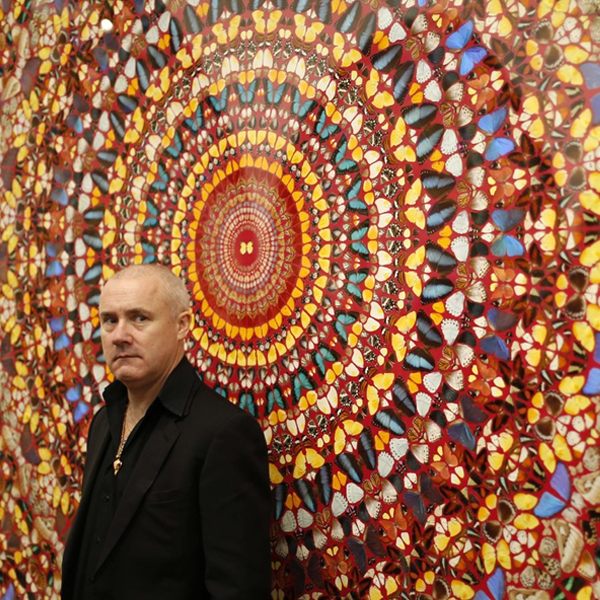 The print finds the butterflies seemingly suspended in celebration, the vibrancy of their wings never diminishing, not even in death. Hirst joins a long-esteemed line of artists who have depicted butterflies from the ancient Egyptians to Renaissance painters and Salvador Dali, in portraying these interesting insects.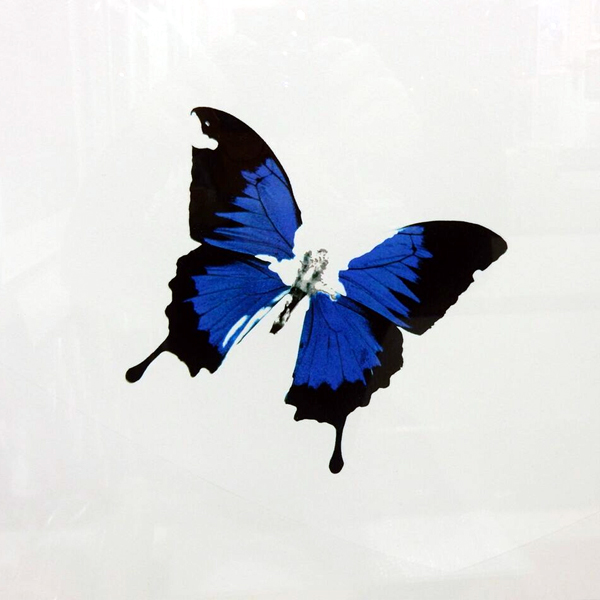 "Butterflies can't see their wings. They can't see how truly beautiful they are, but everyone else can. People are like that as well." Damien Hirst
Souls Series
In the gallery, we have other signed limited edition prints by Damien Hirst including several from his hugely popular 'Souls' series.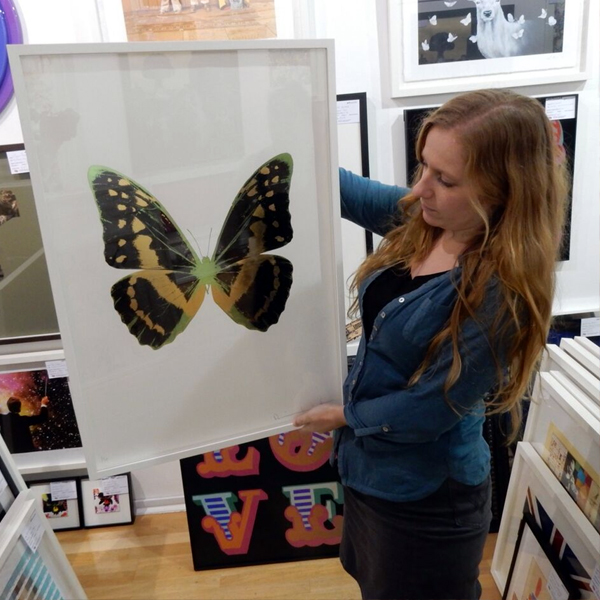 Presented as four different butterfly shapes, in a plethora of colourways with eye-catching foilblock printing, each an edition of 15.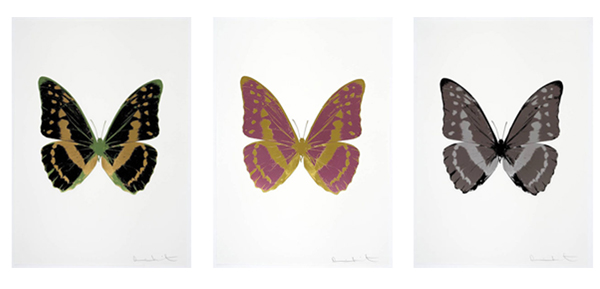 Hirst explains his attachment to butterflies as a visual device and the shimmering effect of the Souls prints, "I love butterflies because when they are dead they look alive. The foilblock gives them a feel similar to the actual butterflies, in the way that they reflect the light. After 'The Dead' I had to do the butterflies because you can't have one without the other."
ONLY AVAILABLE IN OUR BRIGHTON GALLERY. CALL 01273 724829 FOR FUTHER INFORMATION.
Mescaline Lenticular
As if that wasn't enough luxe Damien Hirst artwork we also have an incredibly rare 'Mescaline Lenticular' available exclusively in our Brighton gallery. Created using advanced printing methods, this print depicts Hirst's iconic spots motif, adding extra elements of three-dimensional depth and movement.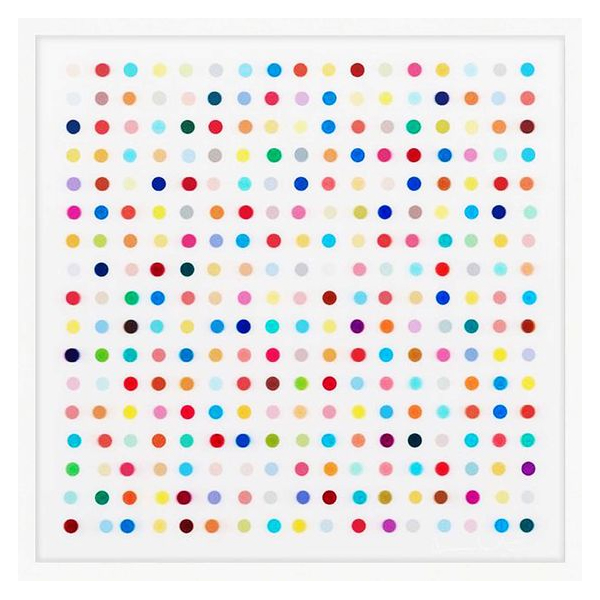 The spots series is the artist's longest standing method of working, with Hirst having made the first canvas, and the only to include black, way back in the late 80s during the artist's student days.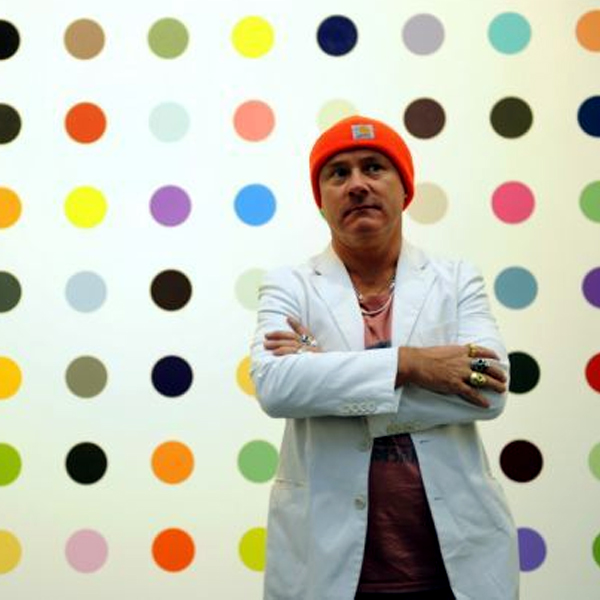 Hirst brilliantly describes the impact of this ingenious lenticular limited edition, "it's an assault on your senses. They grab hold of you and give you a good shaking. As adults, we're not used to it. It's an amazing fact that all objects leap beyond their own dimension."
ONLY AVAILABLE IN OUR BRIGHTON GALLERY. CALL 01273 724829 FOR FUTHER INFORMATION.
The Cure
Finally, we have the full set of Damien Hirst's 'The Cure' available in our Brighton gallery. They are two-tone silkscreen prints of medicinal pills set against vibrant background of pop-candy colours.
The pills represent Hirst's fascinating with our almost spiritual relationship with science and the pharmaceutical industry. Each pill from 'The Cure' has been signed and numbered by the artist and there 30 different colourways, each from an edition of 15.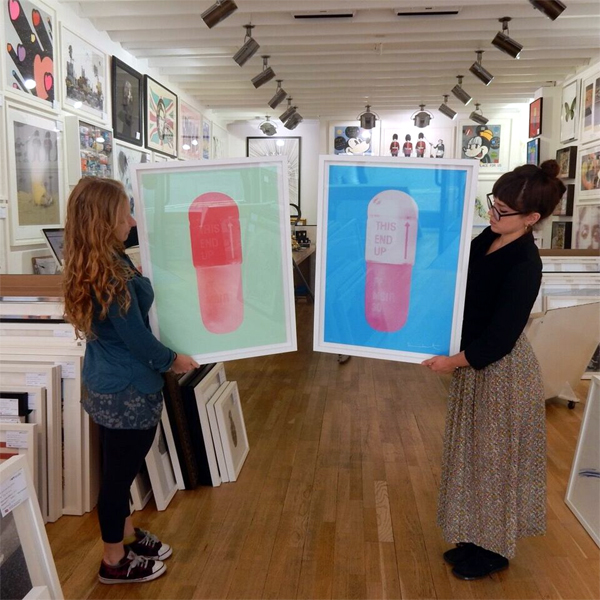 "Pills are a brilliant little form, better than any minimalist art. They're all designed to make you buy them... they come out of flowers, plants, things from the ground, and they make you feel good, you know, to just have a pill, to feel beauty." - Damien Hirst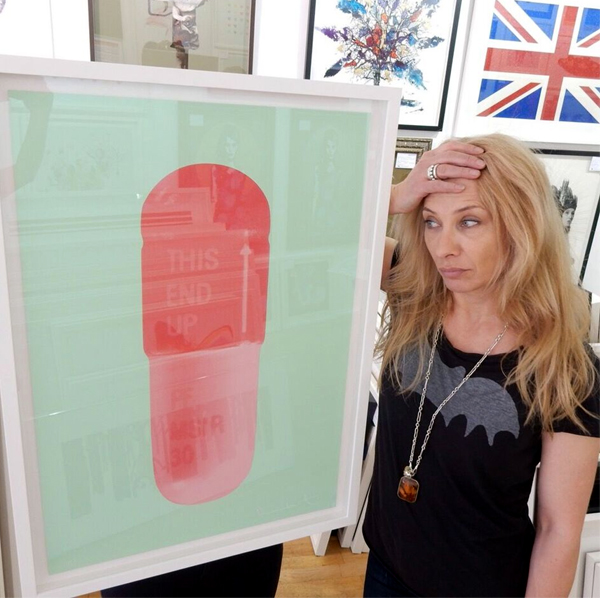 AVAILABLE AT OUR BRIGHTON GALLERY. CALL 01273 724829 FOR FUTHER INFORMATION.
Watch this space for new Damien Hirst spot prints, which will be available in the gallery in the very near future.
So there you have it, just a small selection of works by the world's most famous artist available in our Brighton gallery. Be sure to pay us a visit to see the pieces in the flesh, and find out more from our helpful and knowledgeable gallery team.