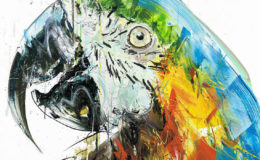 The celebrated painter's latest offerings have a strong tropical theme.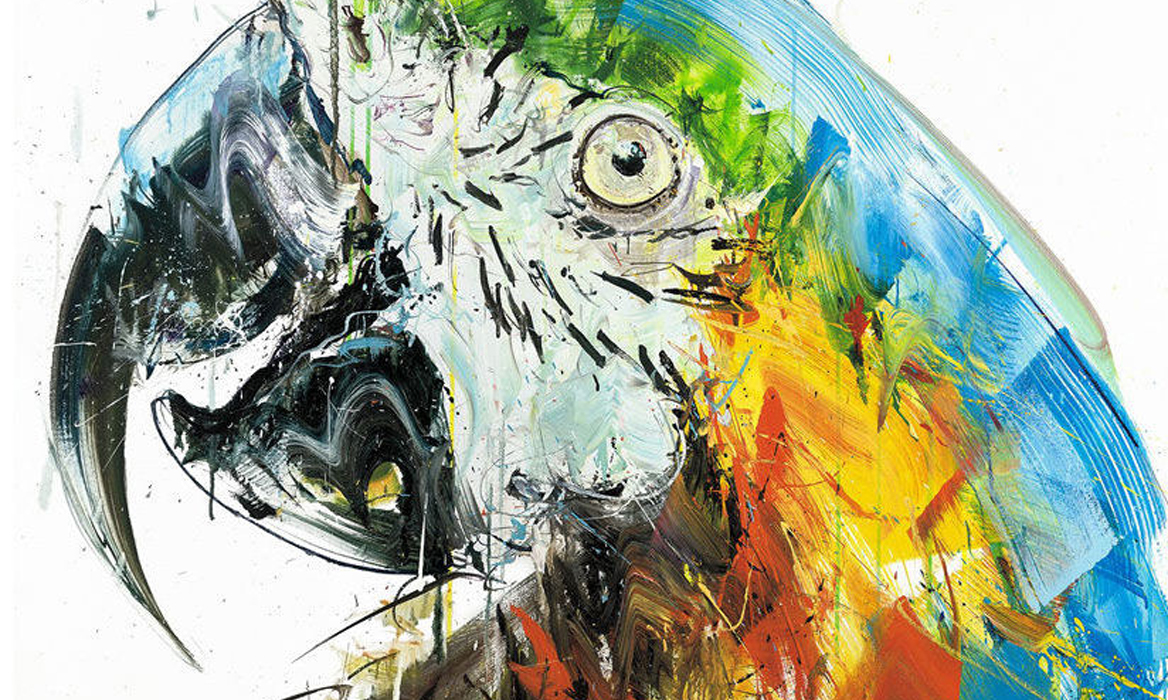 It's always exciting when Dave White announces new work and fans of his art won't be disappointed with the fresh editions from his recent 'Tropical' series.
Call our Brighton Gallery on 01273 724829 or email to get your hands on these fantastic new exotic editions by one of our most popular artists!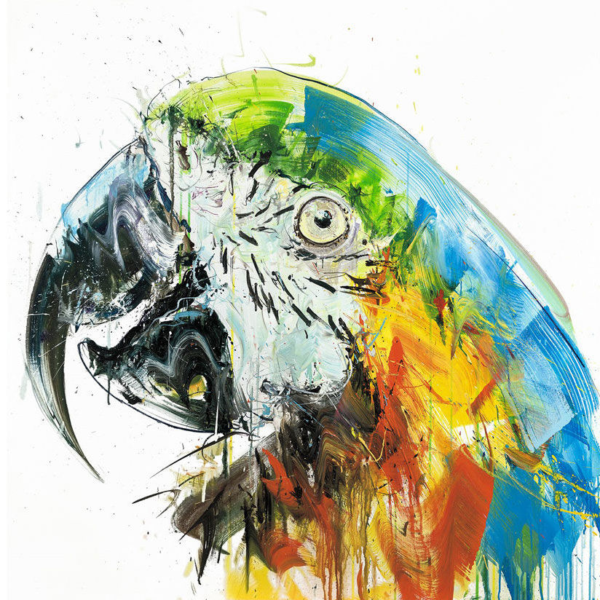 First up is a pair of eye-catching birds of paradise, 'Sun Bird' (below) and 'Parrot II' (above), each of which demonstrates White's technical brilliance as a painter and colourist. Bold, wide brushstrokes are contrasted with the artist's signature expressive flicks, drips and splashes of paint to create a mesmerising composition that seemingly refuses to sit still.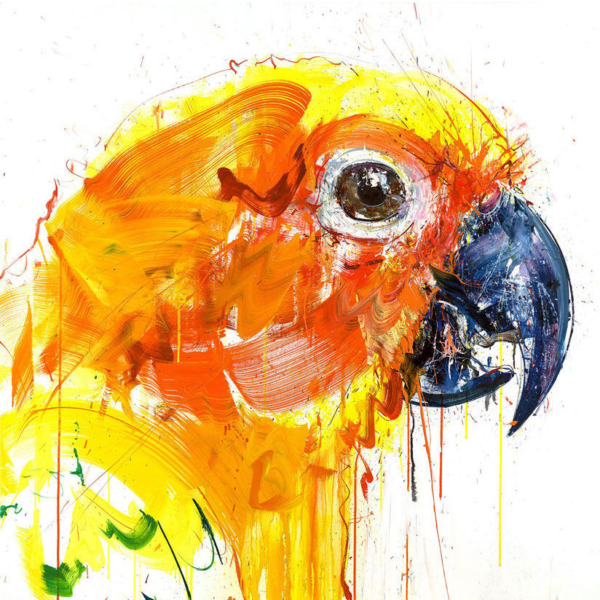 Sun Bird
Closely cropped in on each of the bird's heads, their beady eyes really draw the viewers into the picture, while the abstract marks add a real vibrancy and energy.
Dave has depicted the distinct 'Clown Fish' in one of his new dynamic movement compositions. By using increasingly fainter applications of watercolour paint White creates a fabulous visual allusion of the tropical fish darting around, using the white negative space of the paper as water.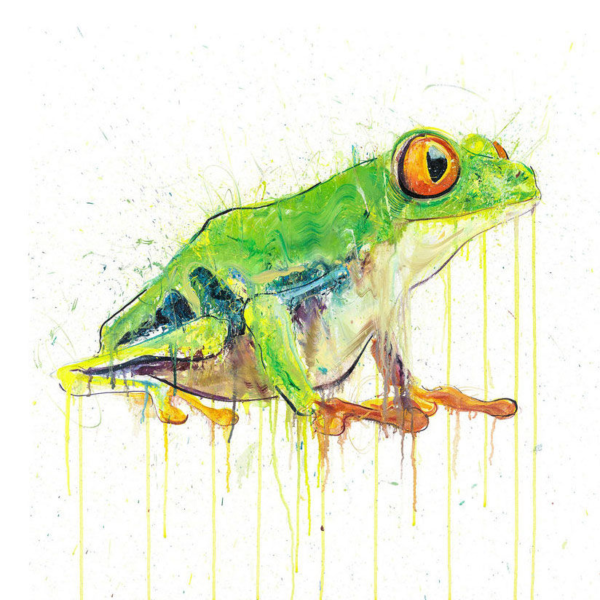 Tree Frog
Dave has played around with scale in his eye-popping new 'Tree Frog' edition, enlarging the typically miniscule creature, exentuating it's enormous amber coloured eyes and vibrant green colouring. A mesmerising diamond dust background further elevates this print, adding a distinct opulence and luxurious feel.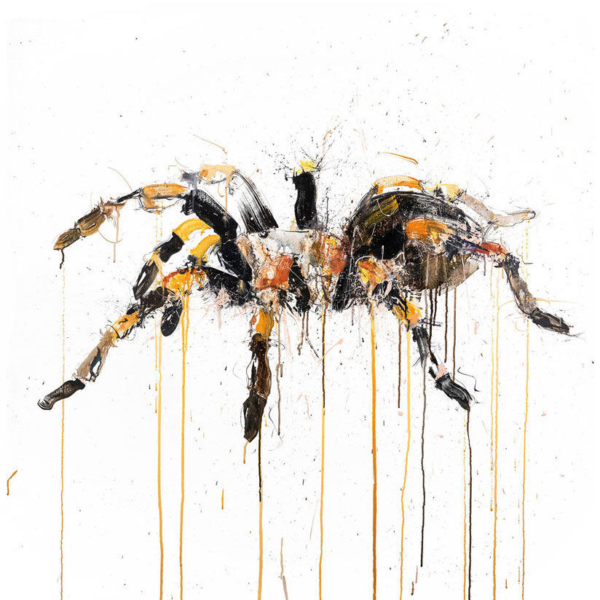 Tarantula
Finally the artist has presented a creature that can easily send a shiver down one's spine, the exotic Tarantula spider. Although even the most die-hard arachnophobics who view this print might just find themselves re-examining this animal due to Dave White's stunning representation!
Dave White's prints are always hugely popular in our Brighton Gallery, so be sure to contact us quickly to get your hands on one of these tropical editions before they're all gone. Call our gallery on 01273 724829for further information.
artrepublic is part of the history of Enter Gallery, find out more.