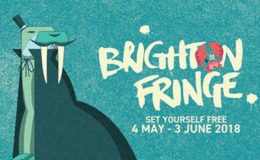 From exhibitions and performance art to street fairs and open-air creativity, artrepublic helps put the spotlight on Brighton's creativity as a sponsor of the Fringe Festival events.
With the beginning of May comes the annual month-long Brighton Festival and its rebellious little sister, the Brighton Fringe Festival. As arts festivals go, this is one of Britain's biggest and best. Since its 1967 launch it's been a highlight in the annual creative calendar of our city – one we at artrepublic are incredibly proud to be closely connected with.

For the past 15 years artrepublic has been a key sponsor of visual arts events within the Fringe Festival programme, which celebrates the thriving local artistic community in a range of formats – there's a whole host of comedy, music, theatre and dance on show as well as art and design. The entire city comes alive during this period, with artists quite literally opening up their homes to the general public to showcase and sell their work – check out the many Open House trails. There are also more formal displays, such as the famed POP! exhibition in 2004. There's no denying that amid the general festival fun, the Brighton Fringe likes to bring something fresh to the table each year.
The importance of visual art to the local community is emphasised even further in 2018 with the annual Children's Parade – which kicks off the programme each year – taking 'Paintings' as its theme. Each school has been given a famous artwork to study and represent on the streets of Brighton, where 5,000 children wind their colourful and energetic parade through the North Lanes, the Laines and along the seafront.
We don't leave it to others to beef up the month-long programme though - artrepublic likes to get in there and be part of the creative action! In past years we have brought Peter Blake's mobile art gallery – the Art Bus - to the seaside city, and in 2014 we put our specialist knowledge to good use to produce the Urban Artfest, a day of live street art from top artrepublic artists, along with entertainment by a range of street performers. In 2015 we launched our Art Yard sale – an annual one-day art market, where you can buy limited edition and exclusive prints directly from the artists themselves at special prices. The yard sale is back again this year with an exciting fresh line-up that includes the likes of Dan Hillier, Eelus, Hello Marine and Joe Webb. We wonder if David Shrigley, 2018's guest director of the Brighton Festival, will drop by?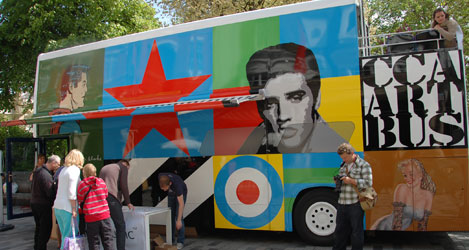 As with all art, at the Brighton Fringe Festival there really is something for everyone. Get involved in the festivities and let us know what you are most looking forward to via our social media channels.
This year's main Brighton Festival events run from 5-27 May, and the Fringe Festival from 4 May to 3 June 2018. Join us on the last day of the Fringe for our annual Art Yard Sale - keep an eye on the Art Yard Sale website and your emails for more details.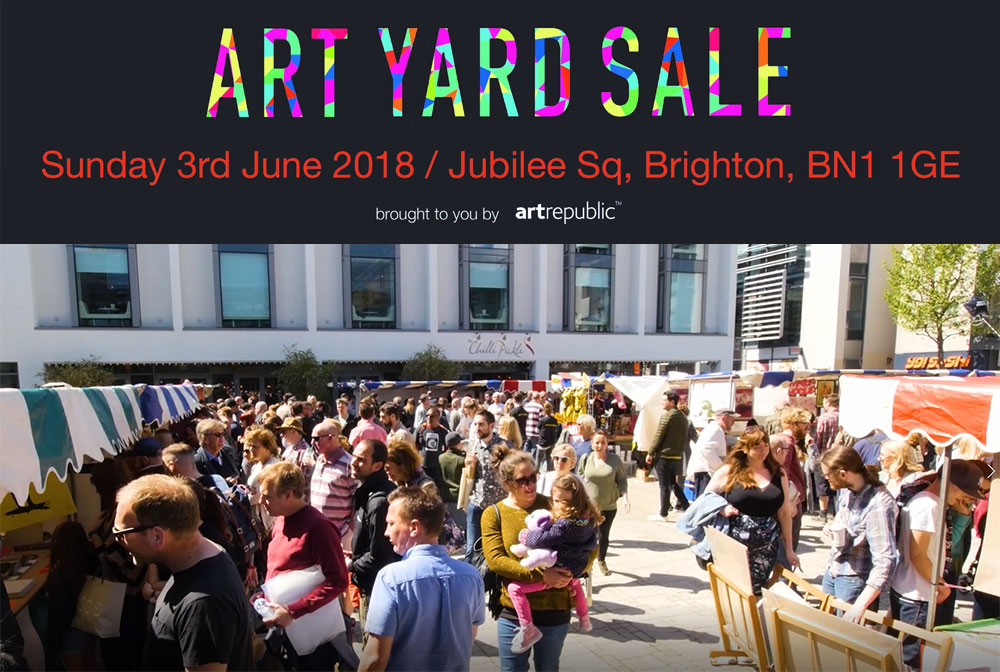 artrepublic is part of the history of Enter Gallery, find out more.