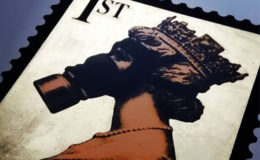 Produced ten years after the controversial original edition.

Now available at artrepublic are anarchist artist James Cauty's STAMPS OF MASS DESTRUCTION LEGACY SET. A series of three exquisite silkscreen prints depicting stamps bearing the image of the queen, which the artist has modified with a gas mask.
Originally released in 2003 following the media scare that Saddam Hussein could attack London with chemical weapons and a few weeks before the invasion of Iraq, Cauty created the series entitled 'Black Smoke, Stamps of Mass Destruction' for our artrepublic Brighton Gallery.
At the time of release the prints caused much controversy when the Royal Mail claimed the picture breached its copyright, resulting in many of the editions been sent off to be destroyed alongside widespread media coverage.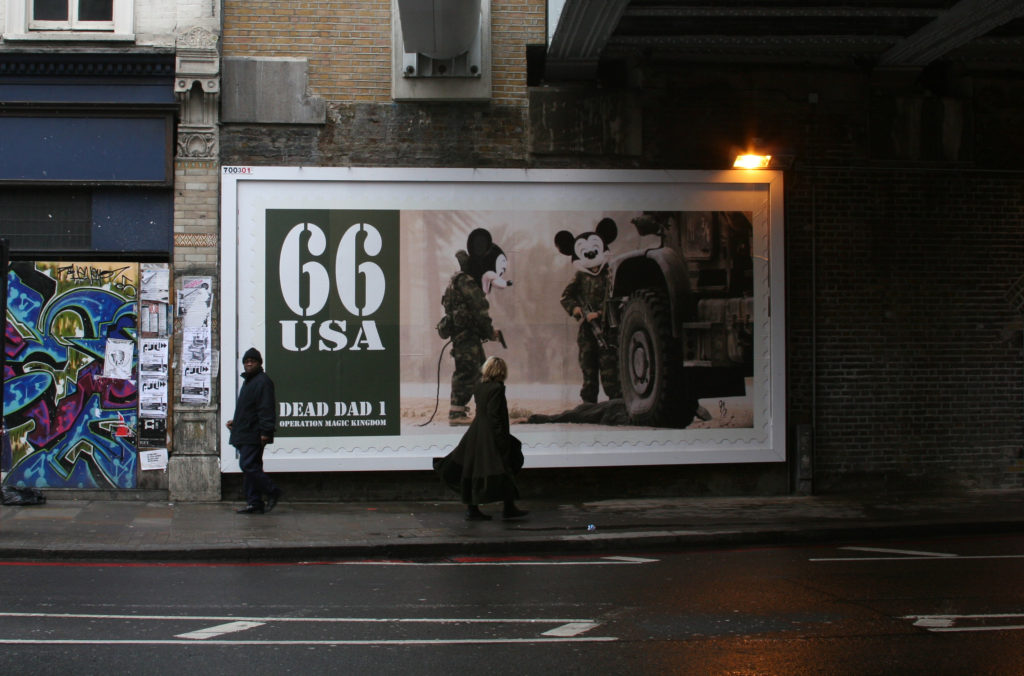 artrepublic gallery owner Lawrence Alkin said at the time: "I am quite amazed. It has had a fantastic reception. We have had one or two objections and thousands of compliments."
James Cauty responded: "I am just an artist doing my job. Are the Royal Mail trying to infringe my artistic freedom?"
The extreme reaction to the prints led them to become even more sought after and desirable amongst art collectors.
James Cauty is best known for being one half of The KLF, the 90s cult electro-pop band who famously burnt £1,000,000 on the Scottish isle of Jura.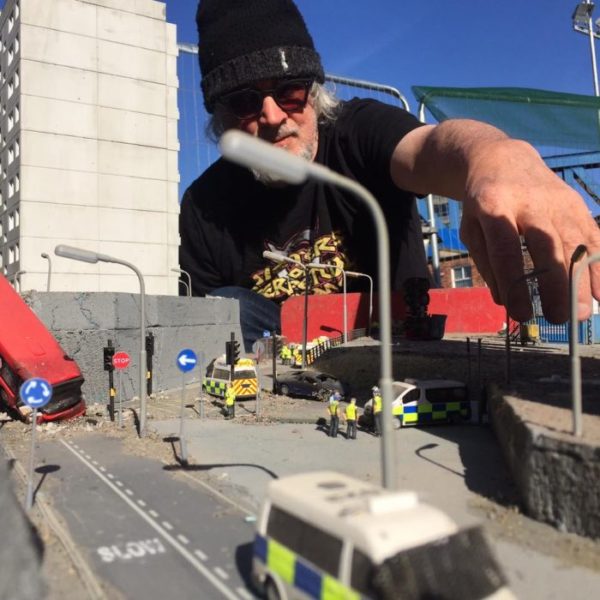 He was also a part of Banksy's bemusement park Dismaland back in 2015 with his post-apocalyptic model village 'The Aftermath Dislocation Principle'. The sculpture was created from modified miniature railway figures and detailed the chaotic aftermath of a devastating riot.
Cauty has translated these political statements into miniscule sculptural editions that each fit into a jam jar and are available through artrepublic. Tiny policemen play golf, while workers in biohazard suits decontaminate children. Each work provides a small vignette into the macabre, strange and hilarious world of Jimmy Cauty. To purchase or for further information please call our Brighton Gallery on 01273 724829
artrepublic is part of the history of Enter Gallery, find out more.