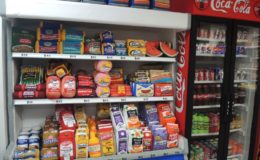 Three years after her hit debut 'Cornershop' the queen of felt has taken on the USA.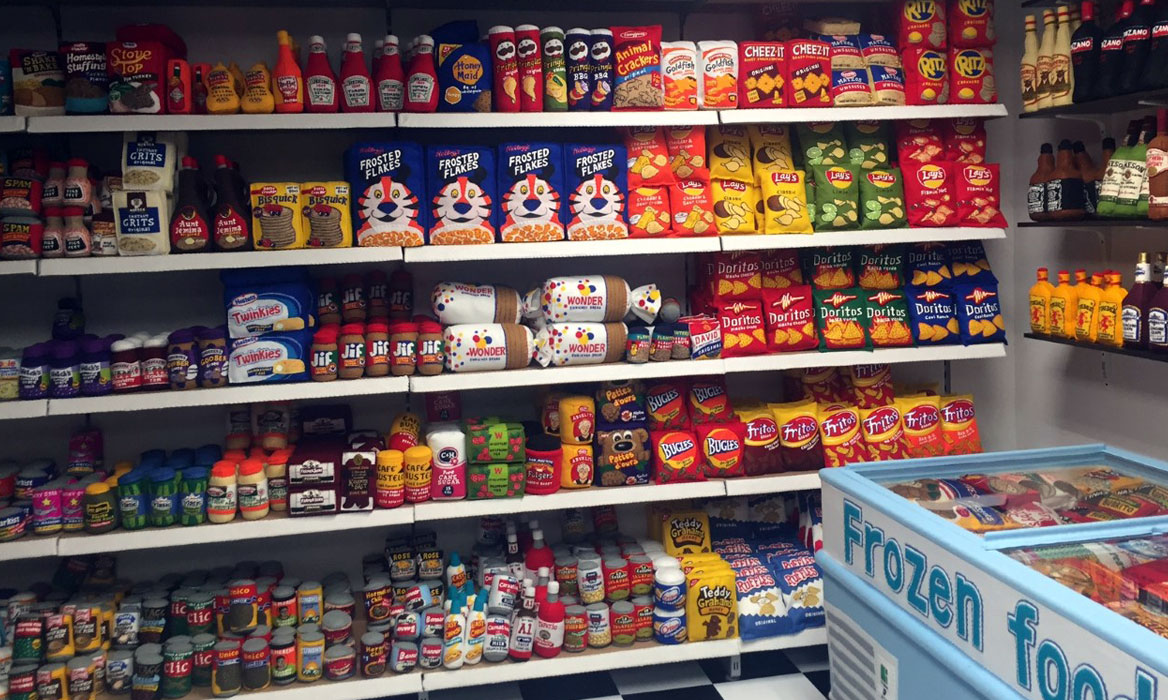 We are very excited to announce the opening of Lucy Sparrow's incredible new installation '8 Till Late', this week in New York City.
The exhibition is the culmination of over half a year of planning and work, with Sparrow hand crafting and painting over 8000 individual items, commonly found in corner stores, from her signature material of felt.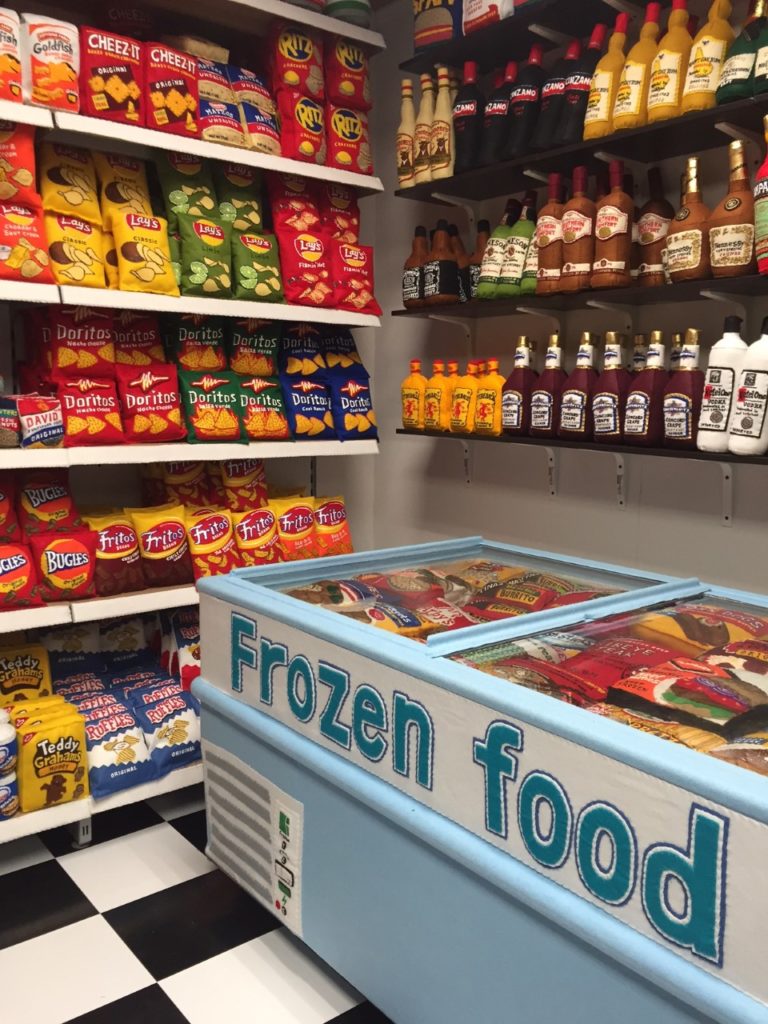 Opening on Monday 5th June and running for four weeks, 8 Till Late transforms a 1200-square-foot space off The Standard, High Line's Biergarten on Little West 12th Street into a fully stocked felt convenience store, unleashing the playful, parallel universe of one of the UK's most exciting artists on New York City's ultra-hip Meatpacking District.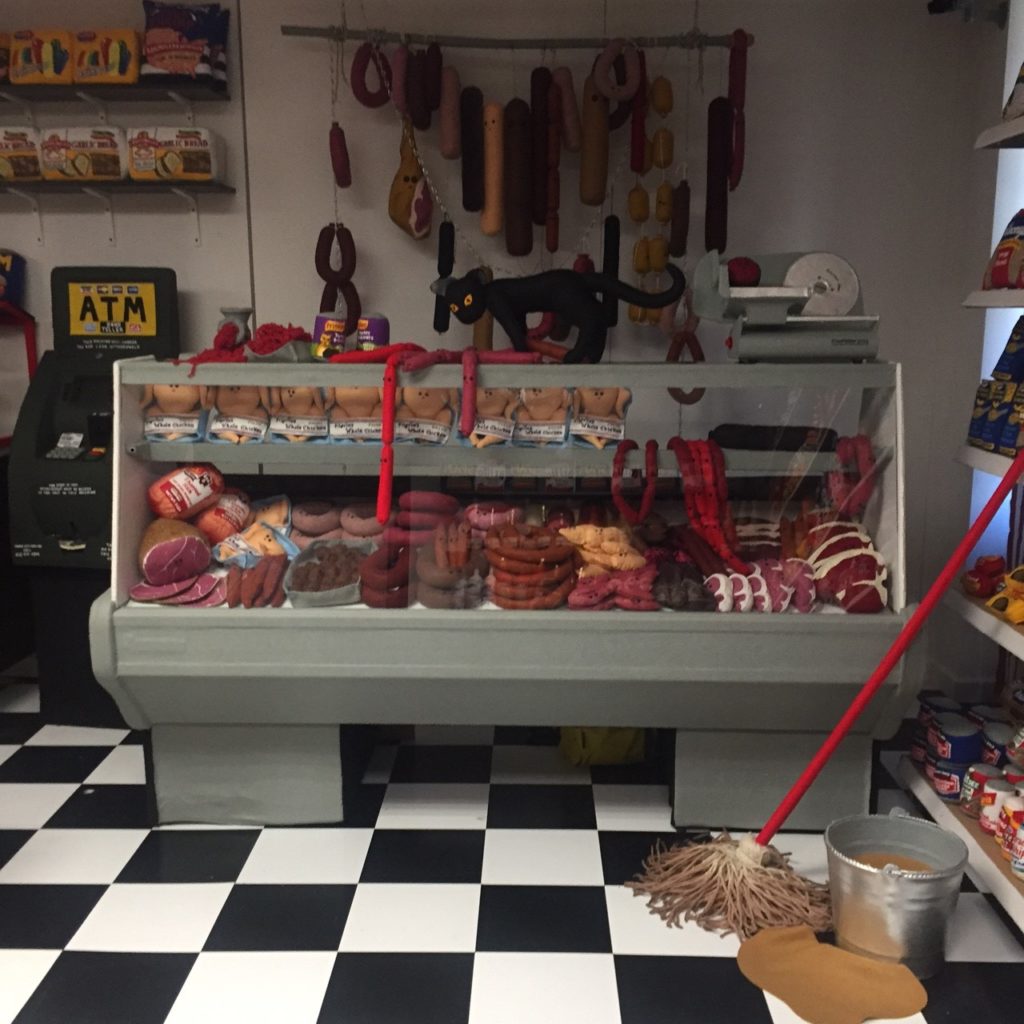 Felt fittings, freezers and fixtures will overflow with every product you would expect to find in a classic Manhattan bodega—from candy to cereal, frozen pizza to Band-Aids—all hand-stitched in the inimitable Lucy Sparrow style. Lucy will be present throughout the exhibition to aid any shoppers and generally ensure her that bodega is run to her exacting standards.
Lucy Sparrow's American goods cabinet 'Such A Sad Time' is available in our Brighton Gallery. It contains various colourful US deli good and grocery store items, from Heinz ketchup bottles to Jif peanut butter jars; tins of corned beef and packets of pasta; mayonnaise and canned chicken.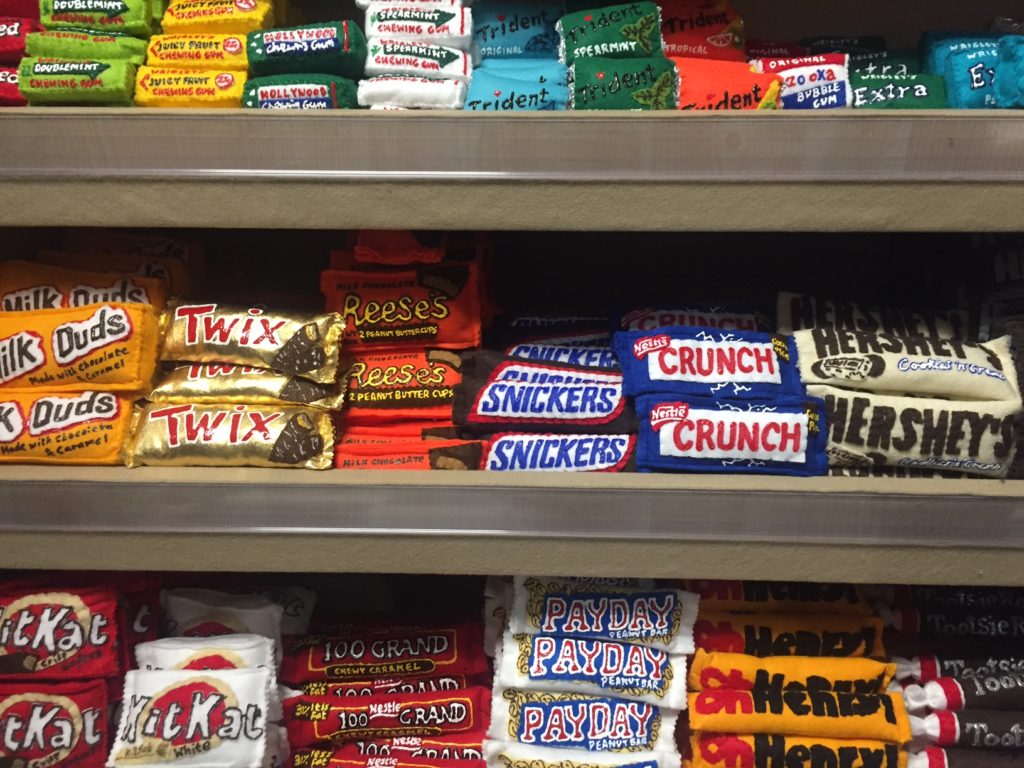 In our Brighton gallery, we have a number of Lucy's limited edition cabinets that are hugely popular and sought after by visitors to the gallery and collectors alike. For further information into any of the works available just ask a member of our gallery team.
Taking over six months to research, create and install, Lucy Sparrow says of her latest project; "It's massively exciting to be able to bring the felt to the USA. Creating all of these iconic American brands has been brilliant and I can't wait to see the reaction from local people on seeing a felt world full of their favourite treats and hangover cures!"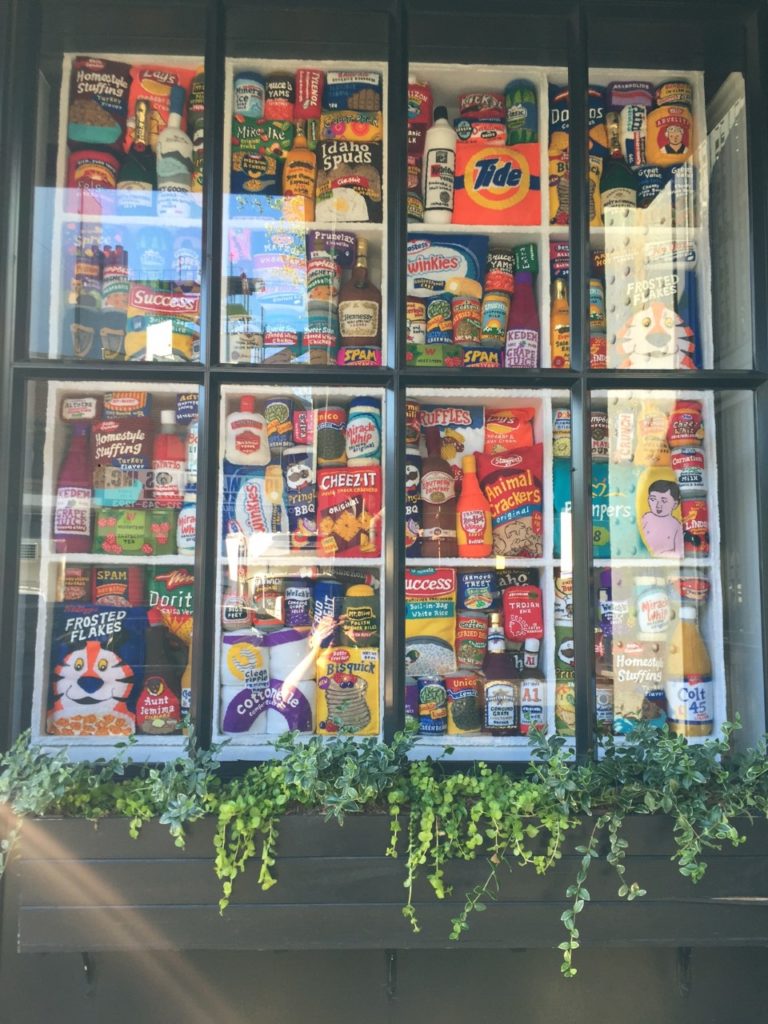 Watch this space for further news and exclusive content from the show. Also, keep an eye out for our forthcoming interview with Lucy that took place just days before she flew out to set up the show.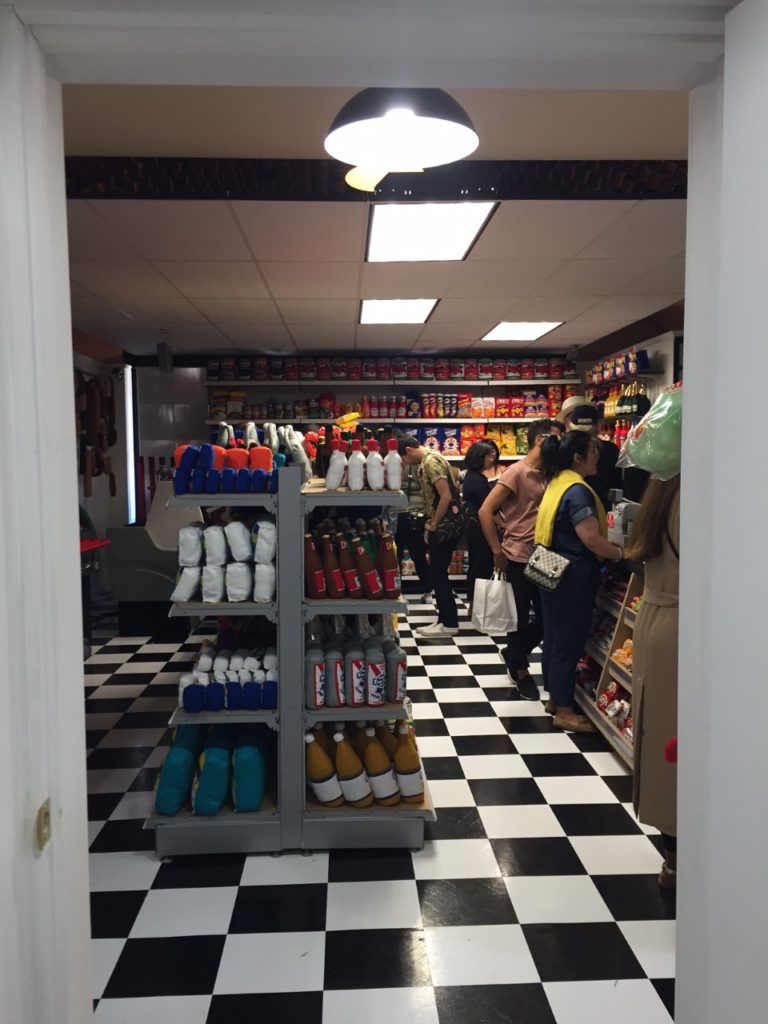 8 TILL LATE will be open daily from 8am-8pm, June 5th to 30th, 2017 at The Standard, High Line at 69 Little West 12th Street, New York, NY, 10014.
If you are interested in adding any work by Lucy Sparrow to your collection follow this link to view pieces currently available. Alternatively we have a large selections on display in our Brighton Gallery, so pop in or contact us on 01273 724829 for further information.