The street artist's latest screen prints make a striking political statement
Art isn't always political – and it doesn't have to be, either – but the links between the two arenas can be traced back a very long way – think everything from Picasso's 'Guernica' and Jacob Epstein's 'Rock Drill' right up to the majority of Banksy and Ai Wei Wei's provocative artworks.
The collision of political outrage and commentary with creativity can also be seen in the latest series of screen prints by Pure Evil. Titled 'Masters of War', the series is inspired by President Trump's regularly antagonistic tweets, directly referencing his access to the nuclear 'Button'.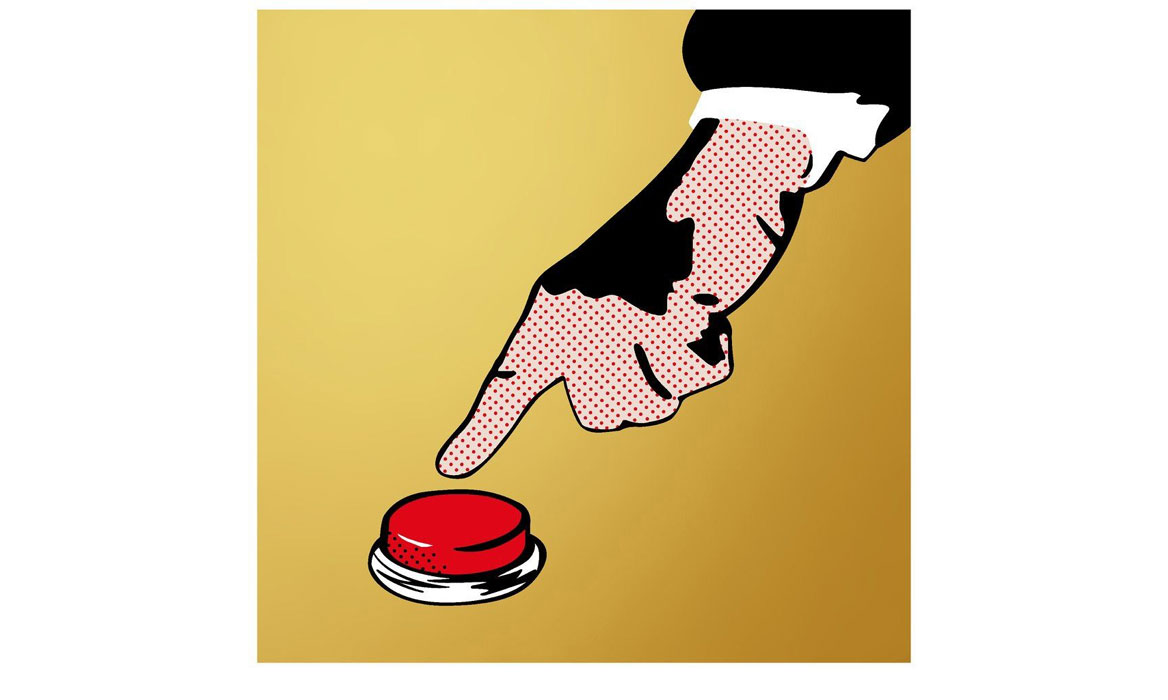 The limited edition of 100, which are printed on Fedrigoni paper and signed and numbered by the artist, show a suited arm with a single finger hovering over a tantalising red button. Available in three different colour ways – silver, gold and royal blue – stylistically the four-colour print draws on the work produced by Pop artist Roy Lichtenstein who, like
Pure Evil
, enjoyed packing his images with a little Western cultural critique.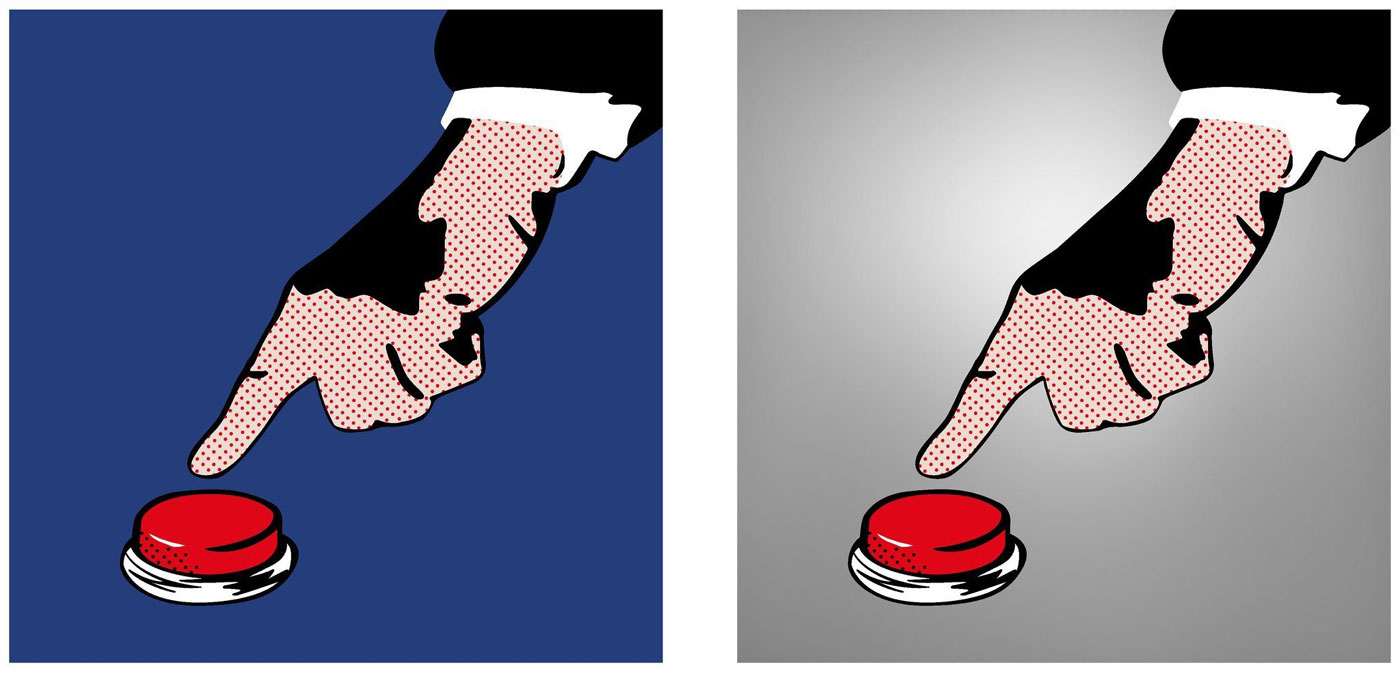 If this little piece of contemporary history doesn't quite push your buttons, but you're a fan of Pure Evil's own brand of Pop portraiture, why not check out the latest 'Smiling Jackie', which has been reworked in two fresh colour ways – red & black and soft blue.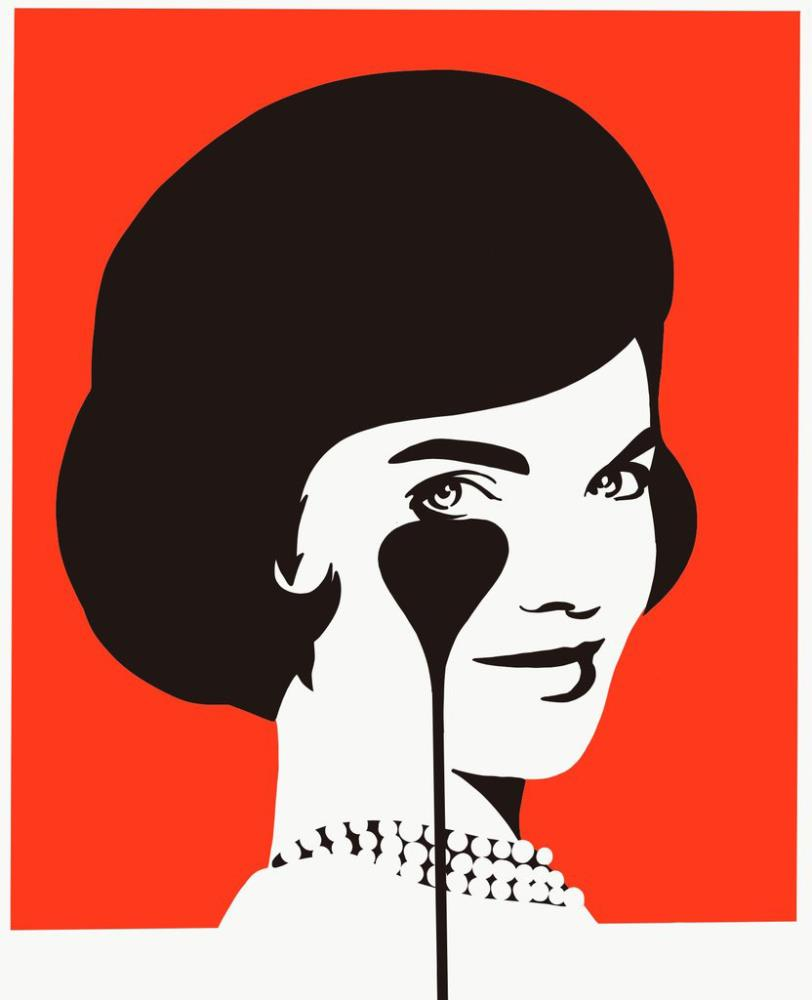 You've also got a chance to get your hands on one of the limited edition Box Set 1s, featuring six prints of female icons, including Marilyn Monroe, Jackie Kennedy Onassis and our very own Queen Elizabeth.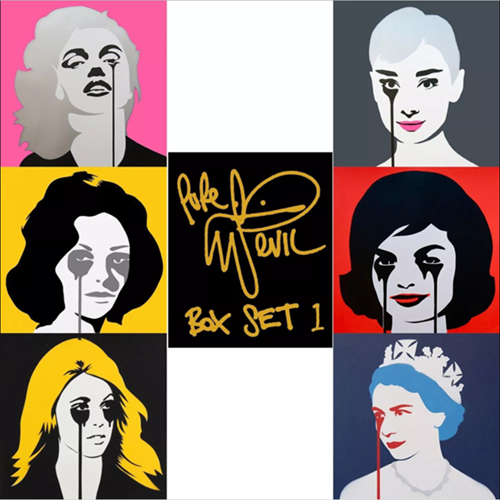 Hang the entire series on your walls and, we'd say, that's certainly one way to make an artistic (or political) statement of your own.
View our current collection of Pure Evil prints, including these latest releases at our Brighton Gallery.
Call 01273 724829 or more information.