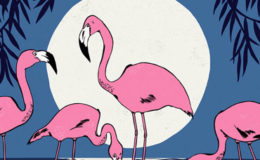 Grab yourself a colourful piece of Tropicana from this illustrator and master printmaker.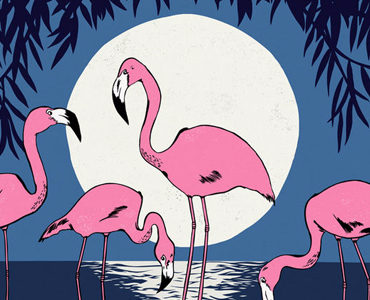 We are very pleased to have received in the Brighton gallery a pair of beautiful new prints from graphic gunslinger Joseph Vass.
Working as a silkscreen printer and illustrator in London, but originally hailing from Brighton, Vass is one of the most exciting young artists we've come across in a long time.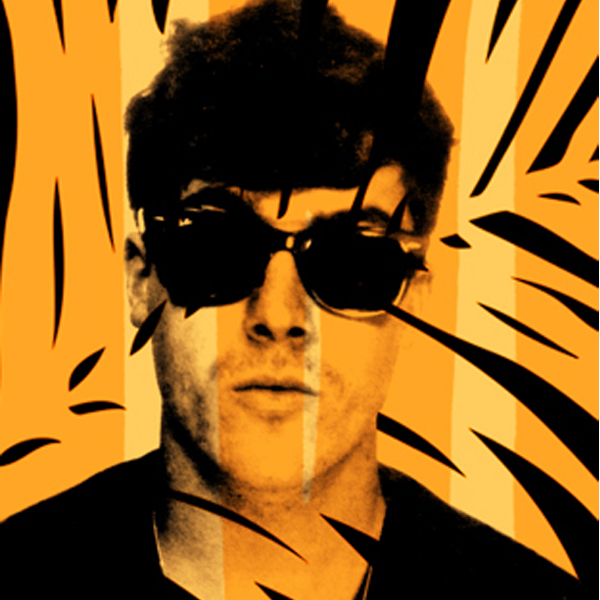 Having created commercial artwork and design for a host of clients including Sky One, Film4, Asos and Somerset House, Vass is known for his deft touch, tropical colour palette and uncomplicated aesthetic. Resulting in imagery that instantly transports the viewer to warmer climes, whilst strongly evoking nature through his application of flora and fauna.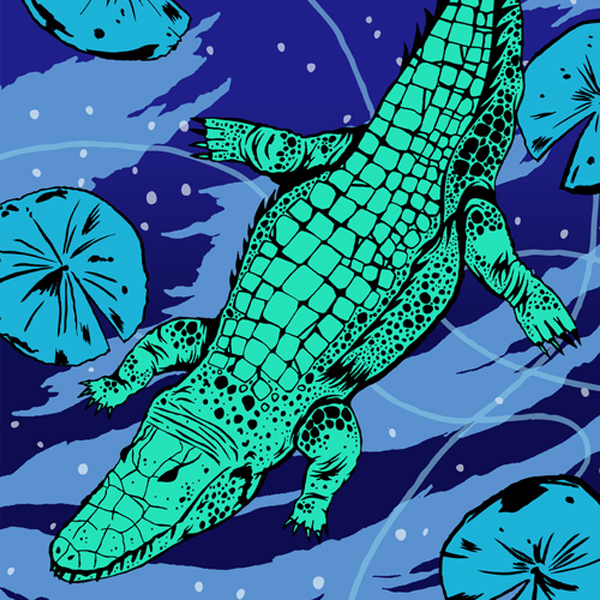 Vass's approach to creating his exquisite fine art prints begins with hours spent sketching on his light box. Next, the sketches are refined into final designs, which are translated into complex, multi-layered silkscreen prints, that Vass pulls by hand.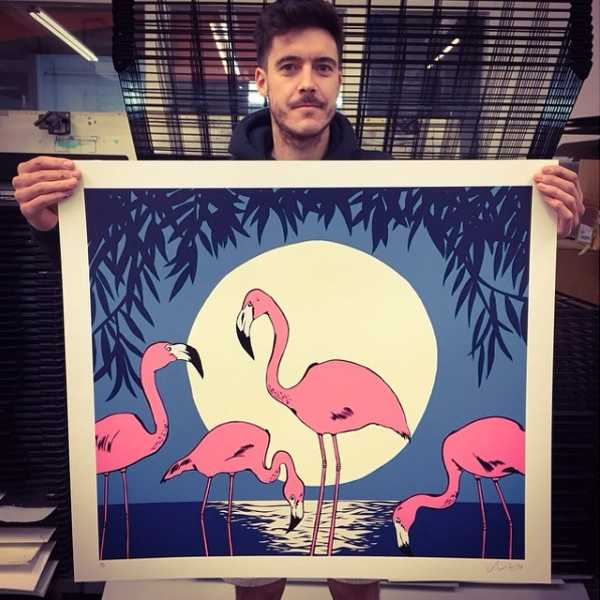 'Moonlight Flamingos' presents a flock of the most visually flamboyant of all the birds of paradise, paddling serenely in front of an enormous full moon. From a low edition of 20, priced at just £200, this impactful print would look stunning on any wall.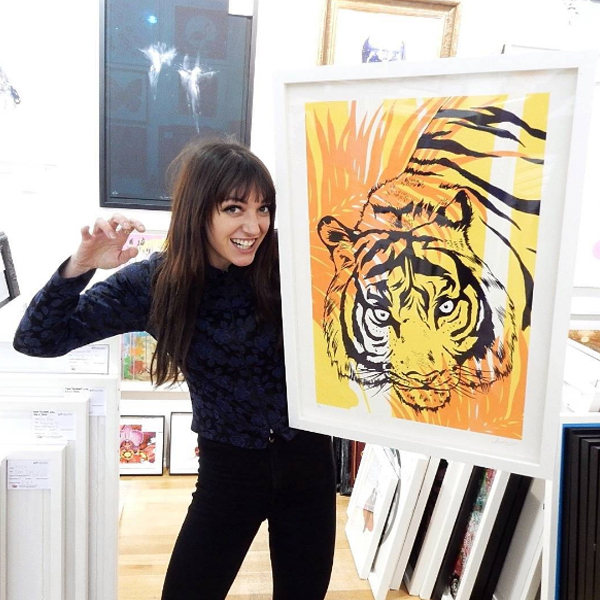 'Screw Jack (El Tigre)' is a dynamic depiction of a tiger, set against a layered leafy background. With piercing eyes focused on an unseen prey, this big cat really draws the viewer in and captivates all beholders with it's seductive charm.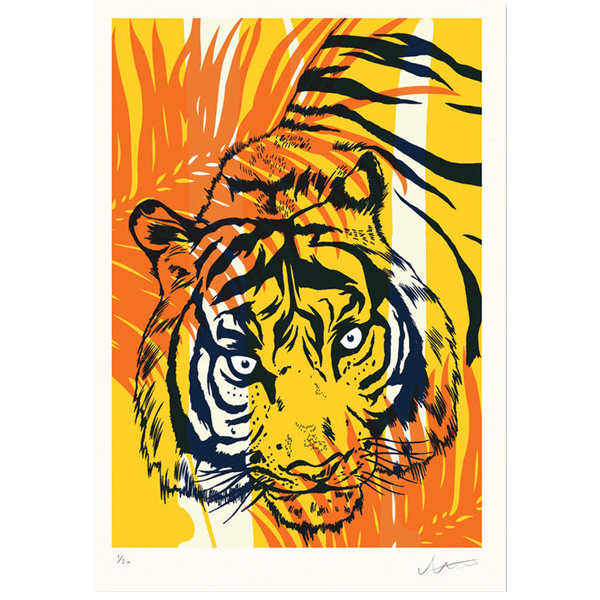 We have examples of work by Joseph Vass available to view in the gallery, where the high production values that go into each print can be seen and truly appreciated in the flesh.
If you are interested in adding any of the exciting new work from Joseph Vass to your collection, please call 01273 724829.
View available Joseph Vass prints online
artrepublic is part of the history of Enter Gallery, find out more.