It's our 25th anniversary, and we're doing something big to celebrate. Join us as we host a double launch party with a very special artist...
The gallery is celebrating 25 years on Brighton's Bond Street and, to mark this anniversary, we're expanding... next door!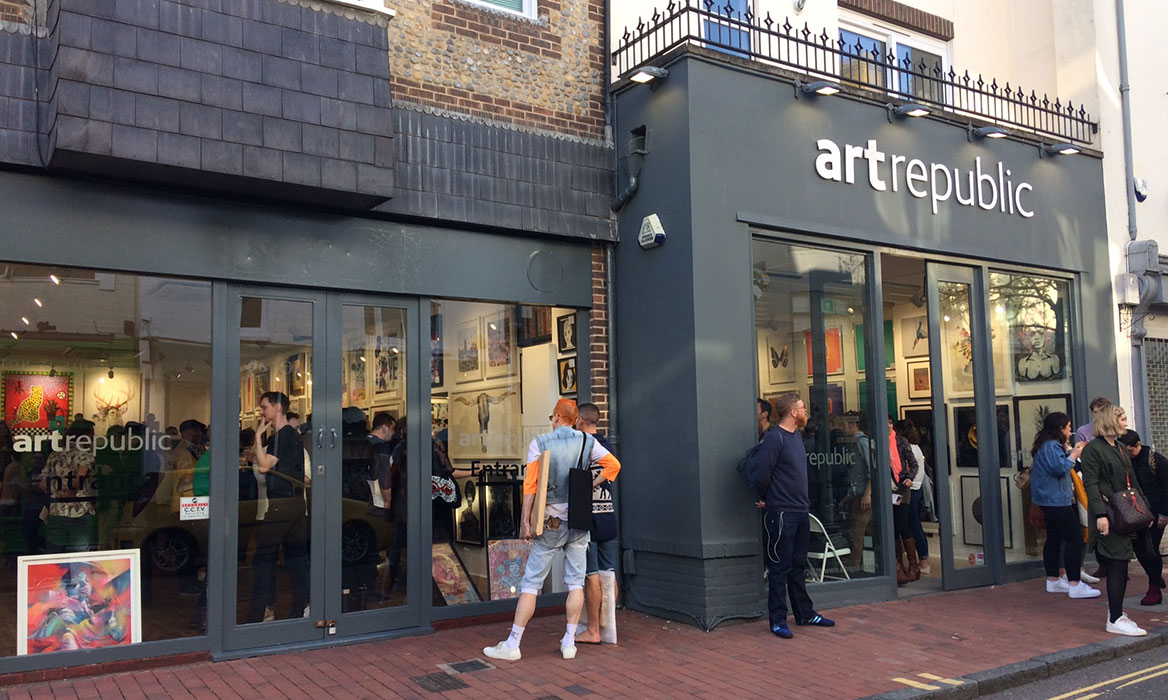 We'd love you to join us for our opening party, 5-8pm on Friday 4th May, as we kick things off with a Magnus Gjoen exclusive – the launch of the artist's brand-new sculpture. If you want a sneak peak of the former fashion designer's latest thought-provoking artwork, and to meet the man himself, this event at the top end of the May bank holiday weekend is your chance.
If you can't make it down to Brighton's Bond Street on the night of the launch, you're always welcome to drop by and check out our extended gallery area, which will be dedicated to showcasing original and limited edition artworks by leading and emerging artists.
This additional gallery area is especially exciting for our team as it means we can continue to do what we love best – spotting young creative talent and building relationships with established artists – in order to bring you even more of the art that speaks to you.
After 25 years in our Bond Street location, we realise this is more than just an exhibition space. Our aim has always been to open the door to art in a way that's accessible to everyone, so we will be hosting a series of special events in the new gallery throughout the year – keep an eye out for information about these on the blog or in your email inbox.
If you're not already getting our emails, why not sign up to our newsletter? We share regular updates about the latest art in the gallery, as well as interviews with our artists and information about upcoming events and launches.
We're looking forward to seeing you in our new space very soon. If you plan to come to the gallery opening, please RSVP.