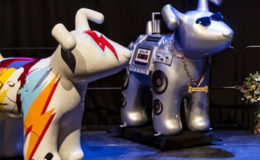 Earlier in December was the long-awaited Snow Dogs By The Sea auction.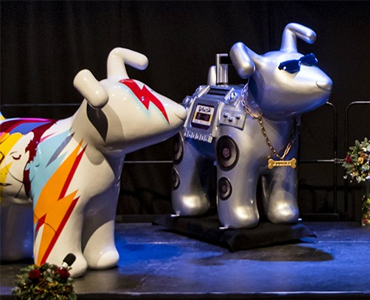 Several of our artist designed pieces went under the hammer to raise money for the Martlets Hospice in Hove. The total money raised from the auction was a hugely impressive £337,900. Ryan Callanan aka RYCA and Norman Cook aka Fatboy Slim's 'Boomer', a futurist metallic K9 fitted with a stereo, sold for an incredible £20,000. The Brightonian DJ described the piece "the most overpriced, over-sized, ludicrous sound system in the world".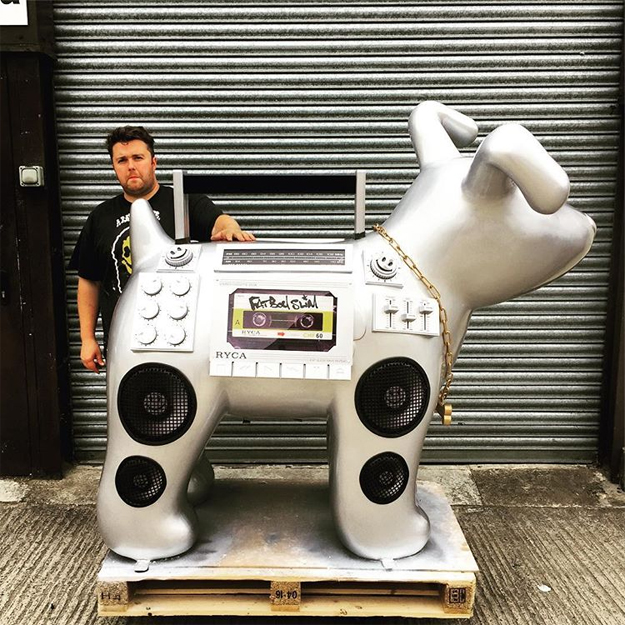 Other dogs by artists including Pure Evil, Kai & Sunny, Mike Edwards, Gemma Compton and Louise Dear all sold on the night, adding to the huge final figure.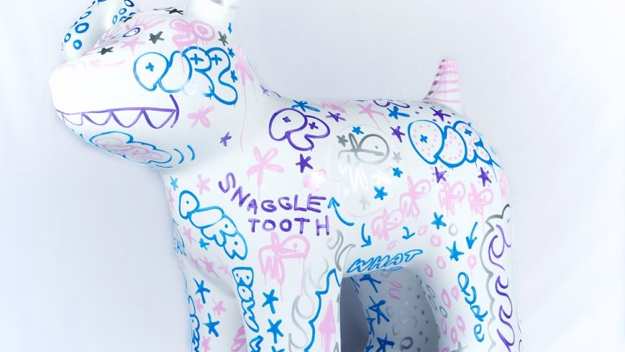 The sell-out auction was expertly hosted by acclaimed celebrity auctioneer Tim Wonnacott who worked the bidders into a frenzy.
Project manager Sarah Harvey said: "Snowdogs by the Sea has been an absolutely phenomenal success; we've worked so hard on the project for the last year and the reaction from the public has been incredible. We've seen fantastic support for Martlets, I think thanks to the project local people understand what hospice care is, which is vital, because without support from the local community we wouldn't exist. The auction was an emotional and nerve racking evening, Tim did an expert job and he helped us raise such an astounding sum of money. £337,900 will make a huge difference to Martlets."

More than 9.1k people watched the auction live on the Snowdogs by the Sea Facebook page with online bidding provided by local company Bid Logix.
artrepublic would like to say a huge thank you to all the artists who took part, as well as those who bid for the dogs and visited them when they were in situ around Brighton.
For further information Call the Brighton Gallery on 01273 724829.
artrepublic is part of the history of Enter Gallery, find out more.