We've chosen some joyful prints that spread the message of love and positivity for the city's biggest party weekend.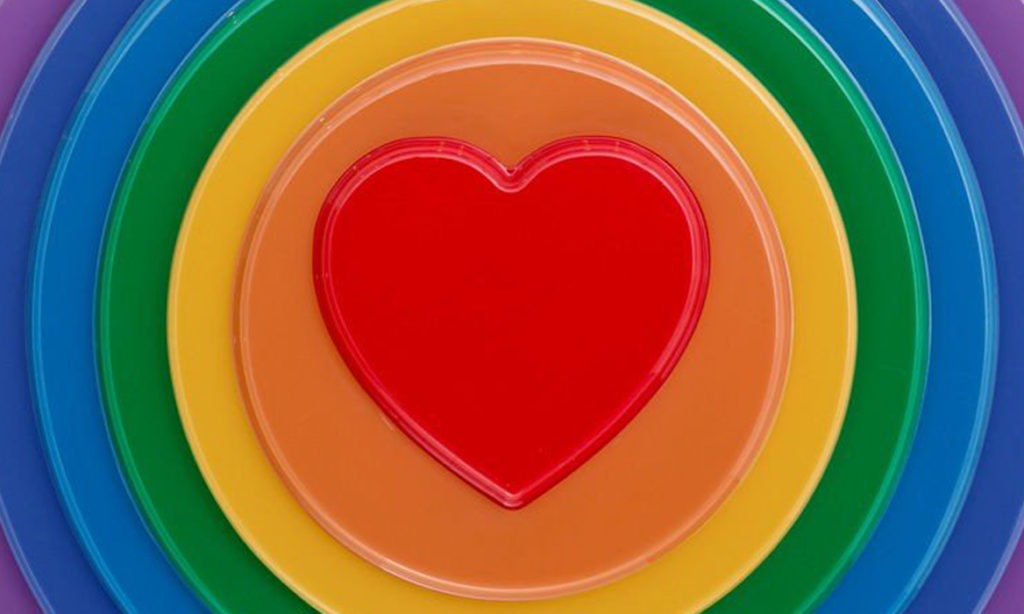 With Brighton's biggest party weekend of the year Pride coming up we thought we'd showcase a selection of art prints all of which encompass the love, positivity and inclusive nature of the event.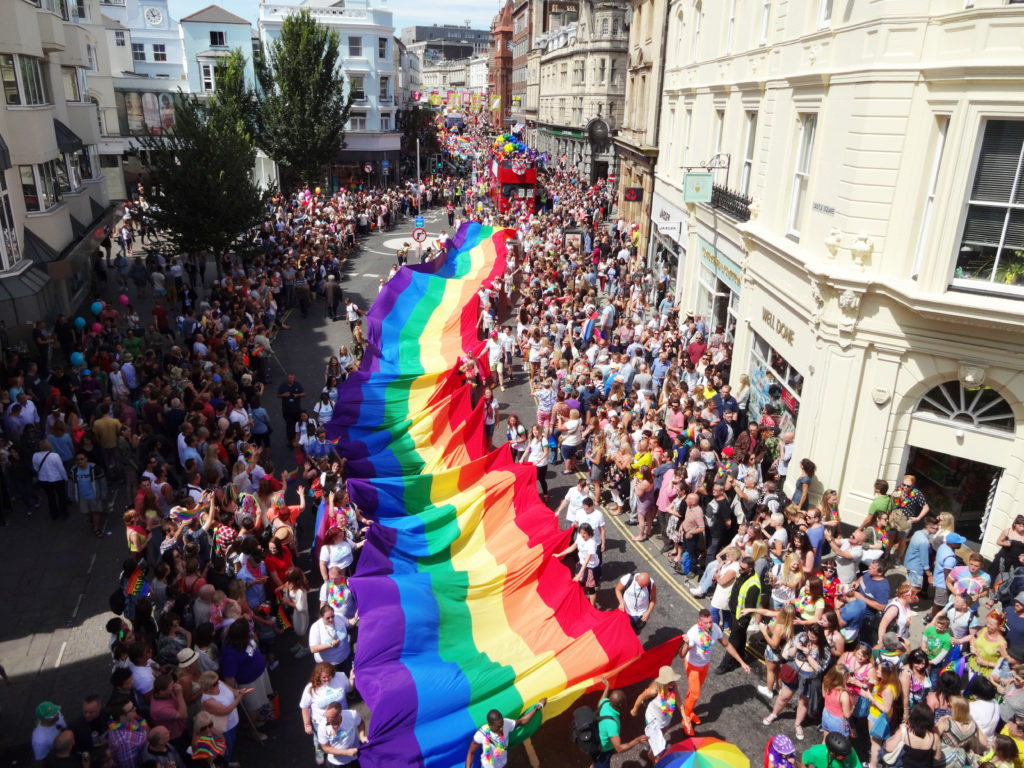 Brighton Pride has been running since 1973 and annually attracts over 300,000 people to celebrate the LGBT+ community, bringing the city together under a giant rainbow flag of joy.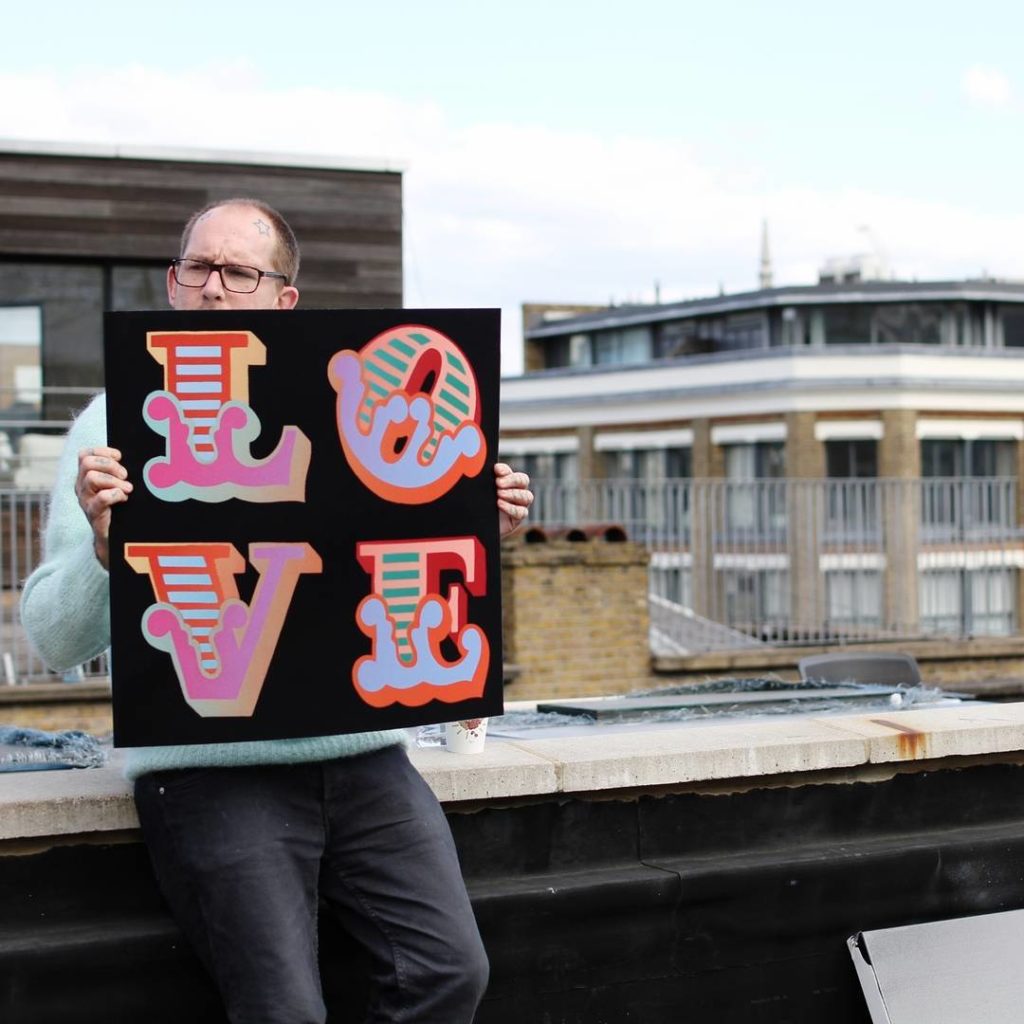 First up is Ben Eine's hugely popular 'Love' Lenticular, a gallery exclusive that sees the urban artist take advanced Lenticular printing techniques to the next level. Available in three different colourways and featuring Eine's most popular and sought after 'Circus' font, this print sums up in one word what Pride is all about!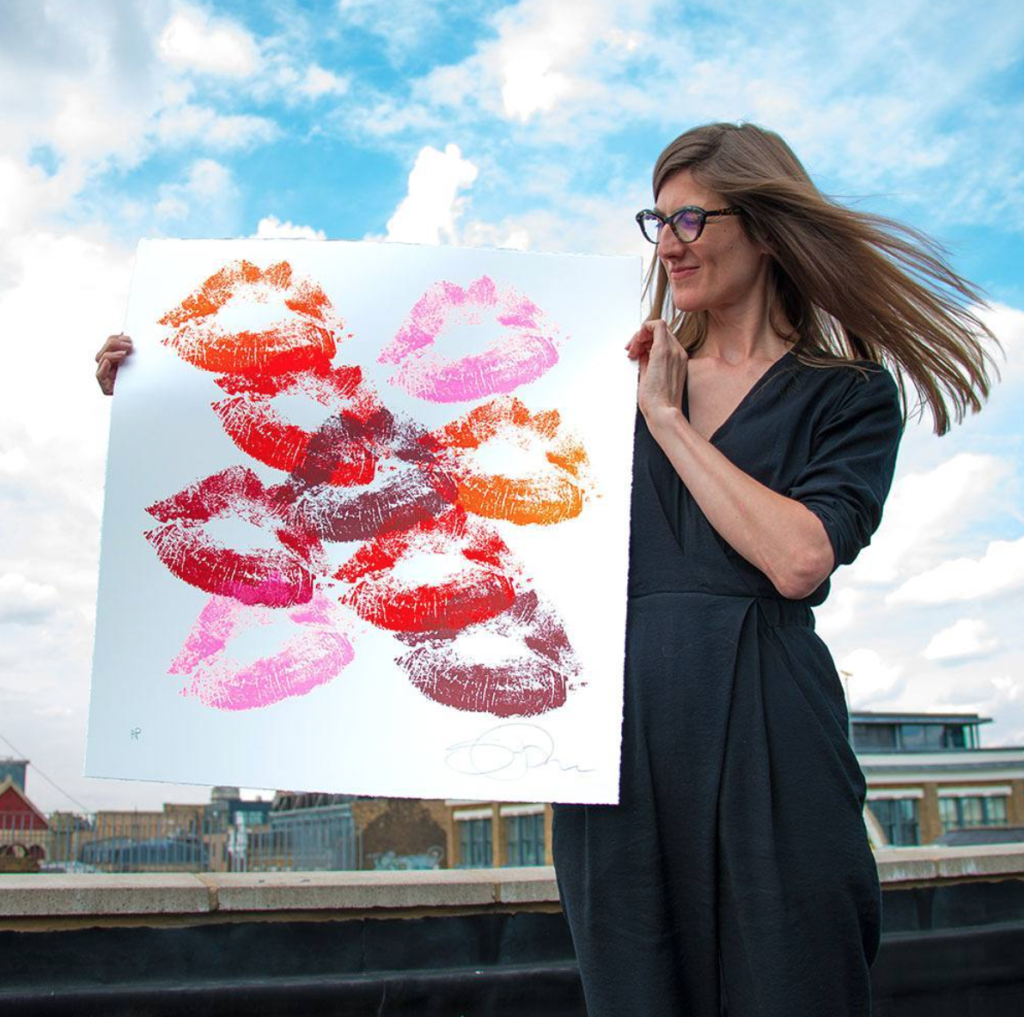 Sara Pope's luscious lip prints have become one of our Brighton Gallery's most popular motifs and we think this latest offering 'BISOUS' would make a fabulous piece for any Pride revellers looking to spread the love.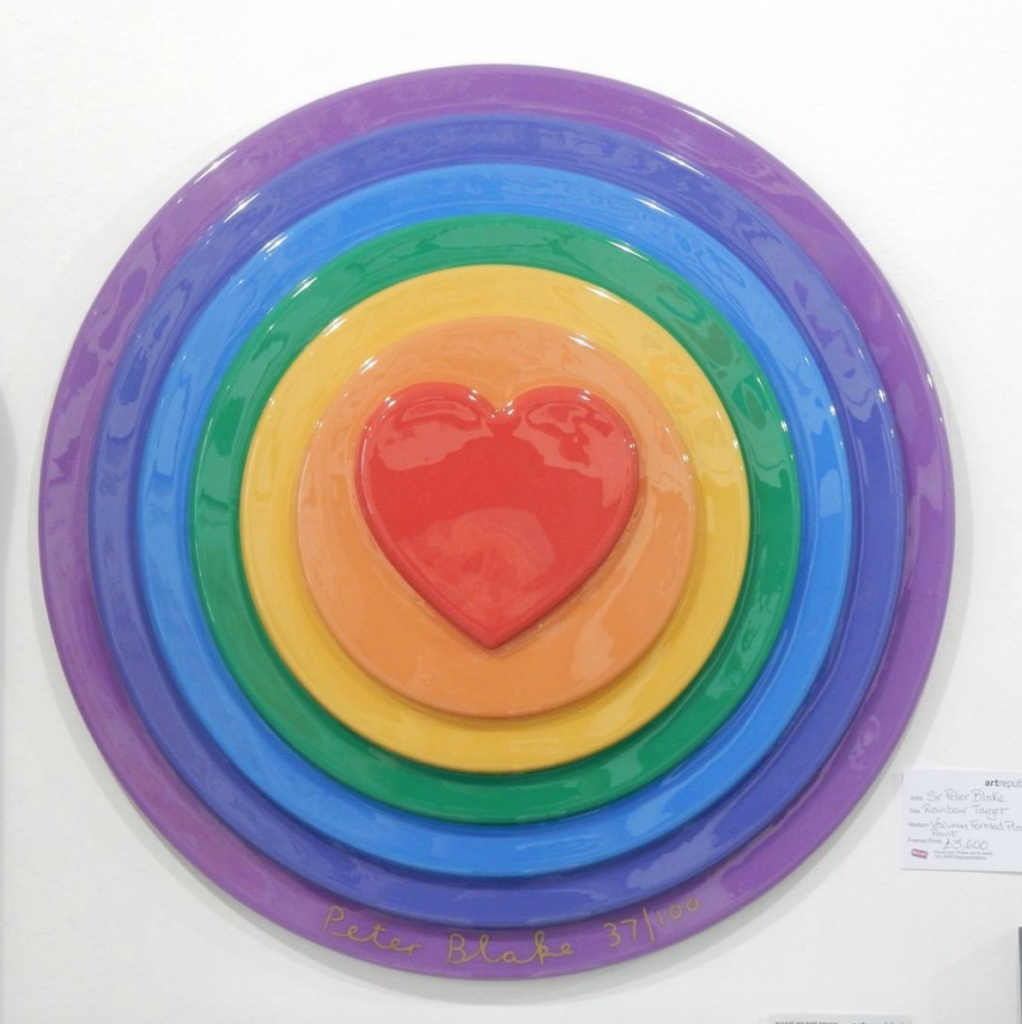 We had to include Sir Peter Blake's eye-catching target as it includes the rainbow colours, synonymous with Pride and the LGBT+ community. This hugely uplifting 3D piece is Blake at his Pop-tastic best and is sure to raise the spirits.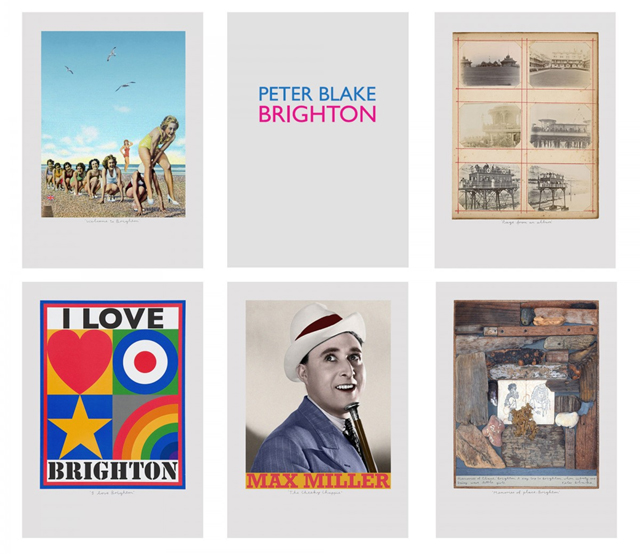 As Brighton Pride is one of the city's most popular annual attractions we thought it would be a shame to leave out Blake's beautiful Brighton box set of prints. Released last year as a gallery exclusive, the set features 5 exquisite archival pigment prints each featuring a range of artefacts, ephemera, scenes and motifs associated with Brighton.

Ryan Callanan's new print 'Happy Beams' again spreads the message of love and features his signature acid house smiley motif in a multitude of colours. Ryan has previously collaborated with local Brighton DJ Fatboy Slim, whose uplifting big beats always have revellers dancing into the early hours during Pride.
This edition has been hand finished with metallic and fluorescent inks, 23ct gold leaf, and diamond dust for a glamorous party feel.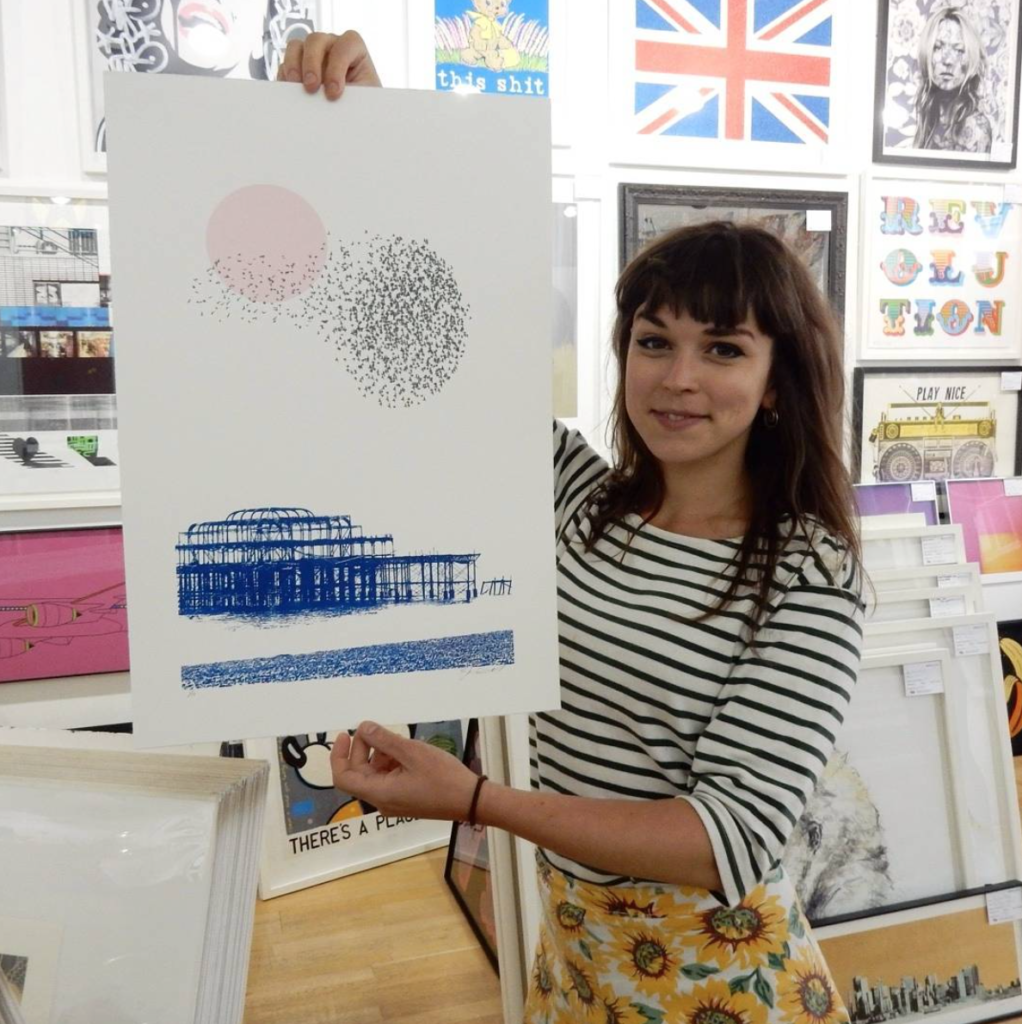 Finally, we have another great Brighton related edition of the iconic West Pier by Shane O'Driscoll. After all the fun and celebrations of Pride, many will hit the beach to recuperate and this print showcases one of the South Coast's most recognisable attractions.
For further details on any work featured in our Brighton Gallery call us on 01273 724829.