Get the date in your diary- Sunday 14th May!
Excitement is building ahead of the return of our Art Yard Sale. The daylong event, which takes place this Sunday 14th May, will see Brighton's Jubilee Square transformed into a hustling and bustling bazaar, selling the latest cutting edge artwork.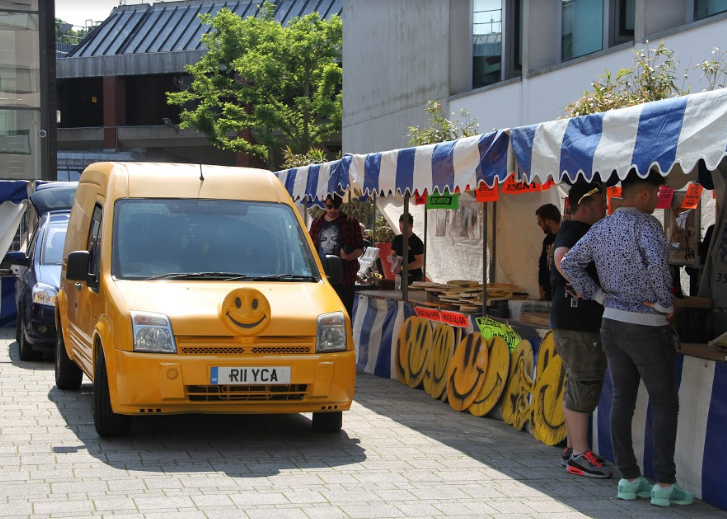 On the day 28 artists will each run their own traditional market stall selling affordable original artwork and signed limited edition prints. The price of art will range from £25 - £200 with many pieces only being available for the duration of the event.
Familiar names and crowd pleasers will be returning such as Eelus, Bonnie & Clyde, RYCA, Maria Rivans, Joe Webb and Pure Evil. Whilst there will also be a host of new faces making their debut including Louise McNaught, Joseph Vass, Magnus Gjoen and Roy's People, plus much more! You'll be able to meet the artists in a fun and relaxed environment, whilst perusing and purchasing their latest artwork!
Art Yard Sale Artist - Instagram Previews
Several of the artists who will be exhibiting this year have taken to social media in the run-up to provide their followers with a sneak preview of what they will have on offer. See below for a little taste of what to expect.
Founder and curator Lindsay Alkin explains this year's hotly anticipated event, "Not only do we have a particularly high calibre of artists taking part this year, we also have a jam-packed schedule of events happening throughout the day. So whether you come to buy or browse, there will be more to see and do than ever before."
As always, The Art Yard Sale is a cash only event and artists will only accept the specially created 'gallery money'. You can exchange your cash for 'gallery money' at the entrance throughout the day or at our Bond Street gallery between 9 am - 11 am ONLY.
The Art Yard Sale 2017
When: This Sunday 14th May
Where: Jubilee Square, Brighton, (Outside Jubilee Library)
Time: 11am - 5pm
This year's Art Yard Sale promises to be Brighton's standout art event of the summer and is certainly not to be missed! Head to the website www.artyardsale.co.uk or call the Brighton gallery on 01273 724829 for further details!