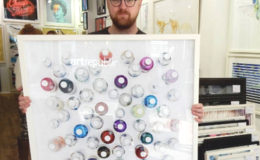 We recently had the utmost pleasure of having celebrated photographer Mark Vessey in the gallery to drop off some of his stylish 'Absolut' prints.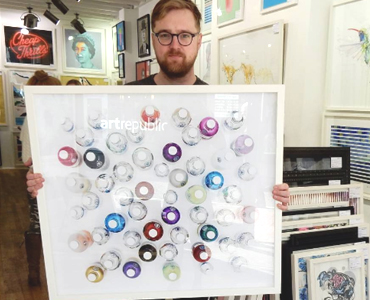 Mark Vessey has established himself as a photographer adept at capturing images that evoke sensations of luxury, nostalgia and elegance. Collected by A-list celebrities including Kate Moss and Graham Norton, Vessey's prints are concerned with re-casting everyday objects into the realm of fine art.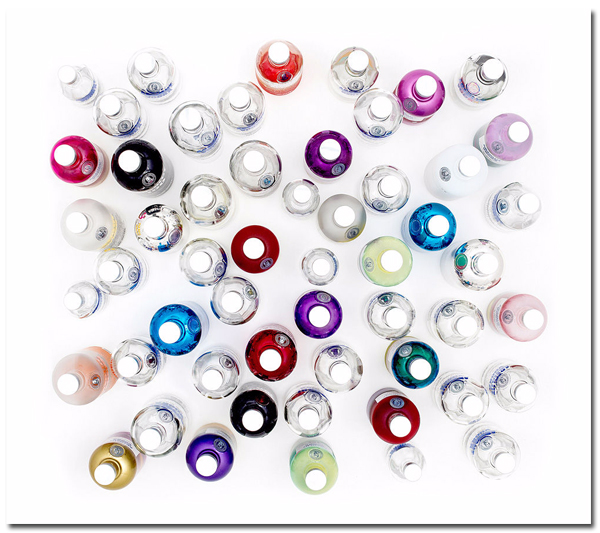 His work can be seen as a contemporary evolution of pop art, which is evident in the inclusion of iconic vodka bottles in the print 'Absolut'. One of Vessey's influences, the godfather of Pop Art Andy Warhol, also featured Absolut vodka in his artwork. Warhol was commissioned in the 1980s to create a portrait of the vodka bottle, which was then used extensively in the company's advertising campaign.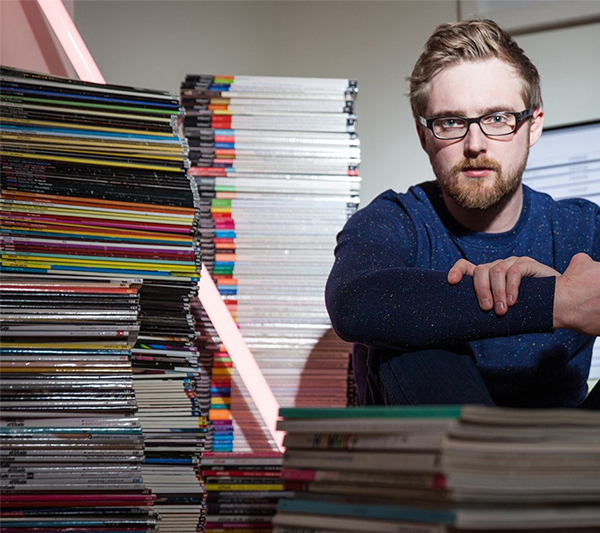 Vessey explains his creative practice: "My work is about trying to establish a sense of order. There is comfort in collecting things, studying things that people take for granted, grouping everyday objects into such a way that they become something special, seeing how they fit together to become a thing of great beauty."
'Absolut' by Mark Vessey is available at our Brighton gallery. Call 01273 724829 or for further information.