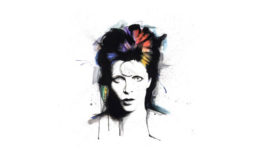 Meet Richard Berner, the host of this month's Live Edition Printing evening with The Private Press.
** Please note: Unfortunately this event will not be going ahead as planned, we hope to be able to reschedule in November, we apologise for any inconvenience caused**
We will update this page as soon as it's confirmed.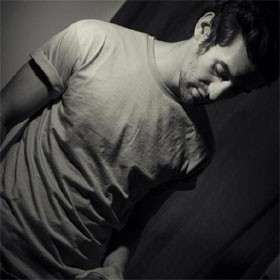 What links Audrey Hepburn, Amy Winehouse, the Houses of Parliament and a tentacle-wielding creature from the deep? Unless you have any other (we'd like to say unlikely) suggestions, the answer to that would be Brighton-based artist Richard Berner.
A regular feature on the walls at artrepublic Brighton, Berner's work blends fine ink work and cultural iconography with a dusting of dark humour. While some of his images are straight-up homages to famous figures, such as David Bowie, Charlie Chaplin and, erm, Storm Troopers, each finished with watercolour hues, drips and splodges, others have the hallmarks of those classic political caricatures found in famous international newspapers and journals for centuries. You know, the ones that take familiar forms and figures but toy with them just enough to make a clever commentary or subtle joke.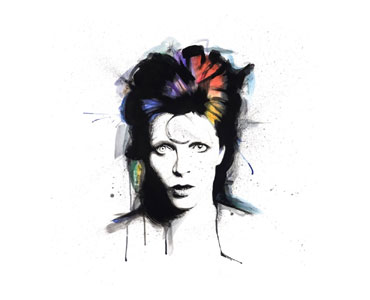 Whether it's a beautiful moth that turns out to be made up of hundreds of tiny skeletons and ghoulish creatures, or a King Kong-like figure ascending Big Ben, drawn in a way that references Dali's dripping clocks, Berner's illustrative images definitely reward close inspection. The great news is, you can get up really close to the artist's next limited edition, as he's producing it at this month's Live Edition Printing evening at the gallery, run in collaboration with The Private Press.
Join us at artrepublic Brighton, as Berner unveils, hand-finishes and signs an edition of just 50 prints, which you can buy there and then. As usual, the after-work creative session will also feature drinks at the gallery and a chance to meet the artist and have a chat about his work.
artrepublic is part of the history of Enter Gallery, find out more.