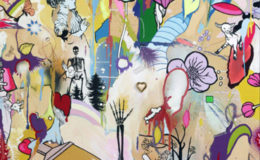 A sold out masterpiece from the contemporary painter and one of his largest ever prints - Only available at our Brighton Gallery. 


We are thrilled to have received one of Dan Baldwin's most sought after editions and rare prints 'Love' at our Brighton Gallery.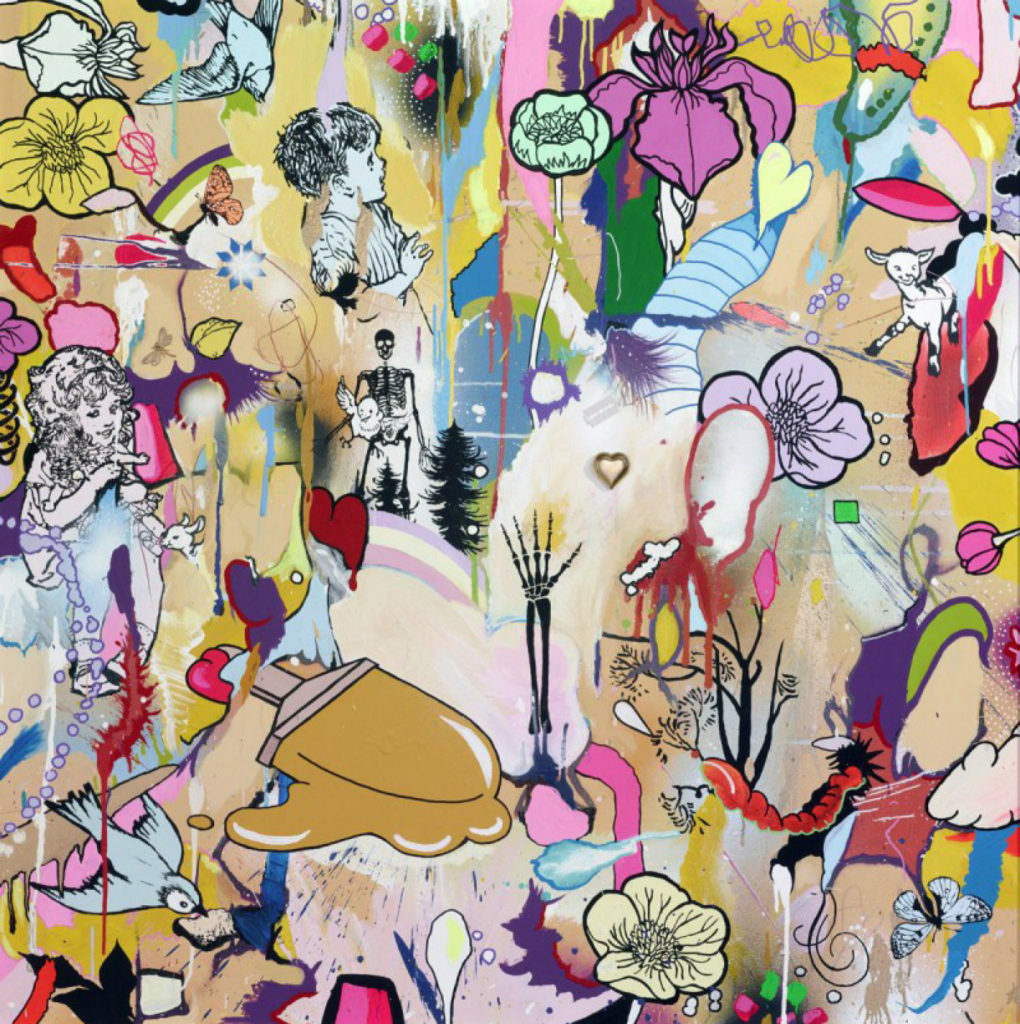 The impressive silkscreen is one of Baldwin's most personal works and documents the first meeting and following date with his future wife Annie.
Please Note: There are only one of these prints available, so contact the gallery on 01273 724829 for further information.


'Love' features Baldwin's signature layered aesthetic, vintage illustrations and wild expressive use of paint. This edition was made by the master printers at Coriander Studios who, alongside Dan, have worked closely with Sir Peter Blake, Bruce McLean, Joe Webb and Storm Thorgerson over the years.
'Love' is a 24-colour silkscreen print, which features embossing, a trio of glazes, gold leaf and diamond dust. At 112cm x 115cm it is also one of the artist's largest editions to date. When originally released the print sold very quickly, so if you are keen to get your hands on this classic be sure to call the gallery.


Dan explains the genesis of the incredible print 'Love': 


'I worked in a video shop for five years or so in Hove whilst I was still on the road to being a full-time artist. It was a great shop; specialised in arthouse cinema and always played good music, and was generally a bit of a hang-out. Annie (my girlfriend) was a regular customer of the shop, I remember serving her for years. One day she stopped coming in. Two years later I was walking along, back from Milan, just off to the train, and I saw Annie coming towards me.
I did a double-take and so did she, we had this moment in the street. Months later, one summers day, she walked up to me with an ice lolly, holding it in her hand and said 'you look like you need this'. It was the first time she ever spoke to me and she almost didn't go through with it out of a nervous fear, but she felt she had to make contact. Another six months went by, I was single, so was she, I asked her out for dinner and our date lasted 36 hours. That was five years ago and now we have an 11 month-old baby.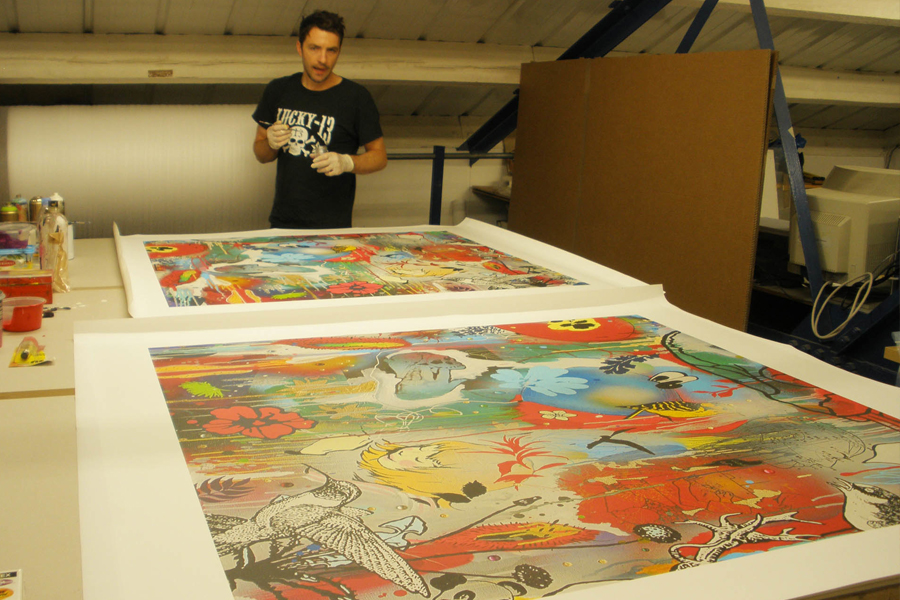 The piece Love was originally going to be called Peach, as that is Annie's favourite colour. Then it became Peach Video Girl, and as the painting grew I changed it to just 'Love'. There is a lot of symbolism in the work: the poppy, the orchid, the swallow, the little girl, the little boy, a bird feeding its young, and the skeletal hand/figure searching for its love even in the afterlife. It was the beginning of this series I want to make called Spectrum; more about colour, harmony, beauty. I also like the melting ice lolly as a metaphor, there's something striking about it, dropped by a child or discarded- left to melt....'
Dan Baldwin
We have a selection of Dan Baldwin in our Brighton Gallery, so pop in or contact us on 01273 724829 for further information.