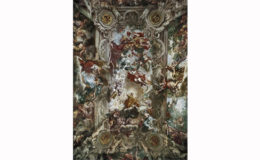 Join us on Fri 15th Nov for a new artwork release from Magnus Gjoen. Also featuring a talk on Baroque Art – Tickets at eventbrite
Previously a designer for Vivienne Westwood, Magnus Gjoen moved from the fashion industry into the world of print making and has quickly become one of the most up and coming artists in the contemporary art world. We are delighted to bring these exciting new pieces of artwork to the people of Brighton at the official launch night at artrepublic gallery – Book your place at eventbrite.
'Heaven Lent You a Soul Earth Will Lend a Grave'
Breathing new life into a classic Baroque painting Gjoen presents a historic piece of art with a contemporary twist; a moving, 3D, lenticular print!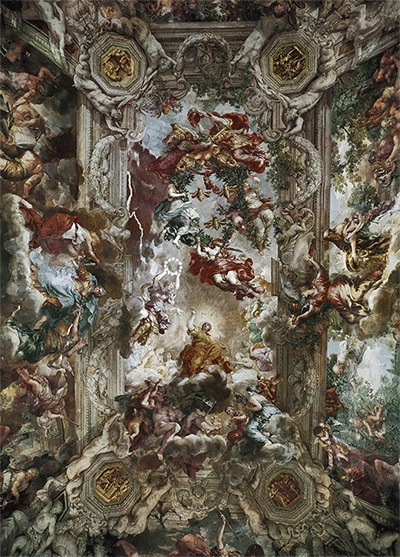 Lenticular printing is a technique which uses several images sliced into strips and interlaced together. A plastic sheet containing a set amount of linear prism-like lenses is then placed on top, perfectly aligned with the images for the 3-dimensional effect to work. It has been used by artists from seventeenth century Royal portraits, to early corporate advertising and kitsch memorabilia to create the illusion of a 3D object within a frame. Available in 2 sizes, the lenticular prints will be unveiled on the night so you can experience their full glory in real life with a glass of bubbly in hand!
"I try to create something new, but from something that already exists. The choice of paintings is usually something that evokes a sentiment or an emotion in me. Putting these with other objects not only beautifies the object but makes you look at it in a different light."
'Heaven Lent You a Soul Earth Will Lend a Grave' is a modern reinterpretation of one of the greatest examples of Baroque painting – 'The Triumph of Divine Providence (and the Fulfilment of its Purposes under Pope Urban VIII)' by Petro da Cortona (1632-1639) in the Palazzo Barberini in Rome. Opulent and theatrical, the ceiling of Palazzo Barberini in Rome vibrates with the thrum of its 100 plus characters and is a masterpiece of seventeenth century painting and optical illusion.
The original fresco plays with perspective whilst the modern form of the lenticular pushes this even further. Displaying a marketing savvy similar to today's Instagrammer or social media expert, the Barberini ceiling offers a masterclass in self-promotion and propaganda, a recurring theme and comparison in Magnus' work. An obsession with portraying oneself in the perfect light is something new that has come with the age of social media, but in fact humans have been doing so for centuries. Learn more about this fascinating subject at our event with Magnus Gjoen which will feature a talk on 'Baroque Art as Modern Art - Reflecting the times we live in' by award-winning contemporary artist, Iva Troj.
Experience the startling beauty of the striking lenticular, learn more about the Baroque art movement and meet the artist himself who will also be bringing some original sculptures and prints exclusive to artrepublic.
The following prints will be exclusive to artepublic and available for the first time on the night…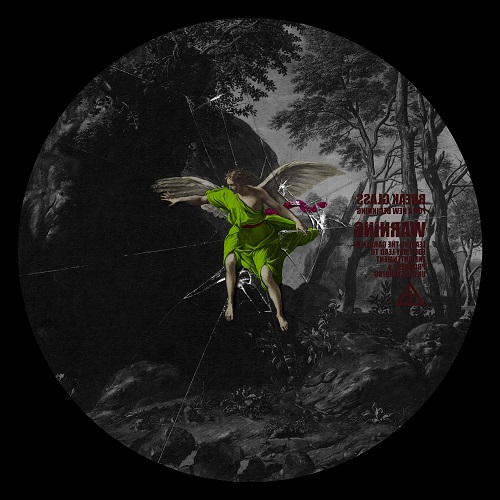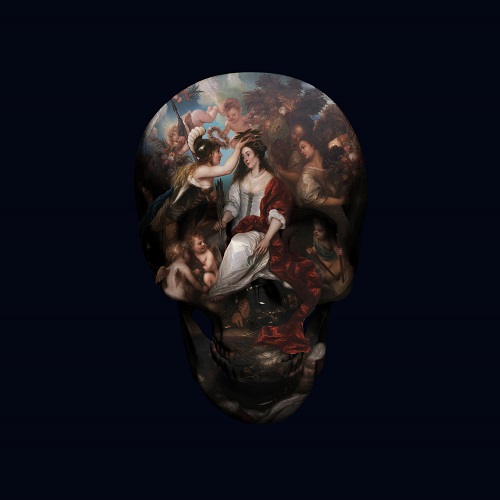 Don't miss out – secure your place and book your free ticket through eventbrite
artrepublic is part of the history of Enter Gallery, find out more.