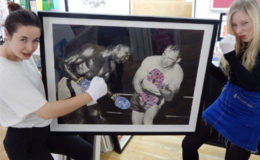 This beautiful edition by the anonymous artist certainly packs a punch.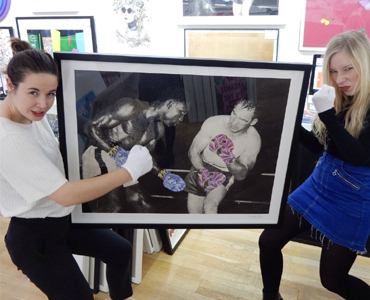 We are very pleased to have recently received in the Brighton gallery a high impacting new silkscreen edition from anonymous artist Lead Belly.
Very little is known about Lead Belly, as they've kept them self shrouded in mystery 'allowing their work to exist independently from their own identity'. Lead Belly's artistic practice is concerned with the reworking of vintage source material to create original artwork and prints that effortlessly fuse notions of modernity and nostalgia.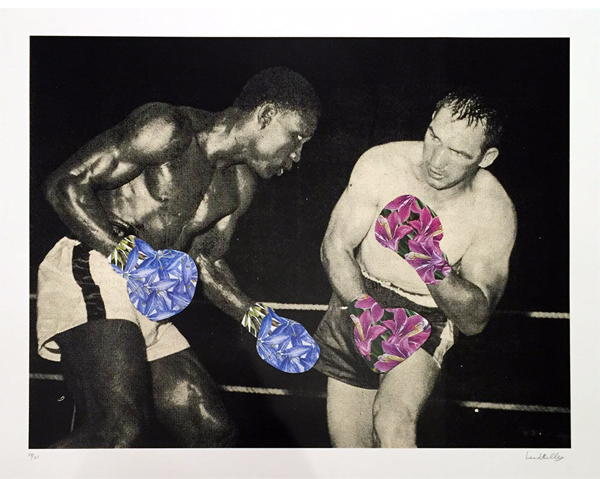 'My Boy Issac' depicts two muscle bound boxers in the midst of a fearsome bout. The detail on the boxer's gloves has been replaced with intense floral patterns, robbing the pugilists of their potential for violence and creating new interesting dialogues.
Created as a large scale silkscreen print on Somerset Satin paper from an edition of 25, there is also a separate edition of 5 prints that have been expertly hand-finished with black glitter for an eye-catching and striking finish. The full quality of these has to be experienced up close, with the glitter mimicking the flashes of photography surrounding the ring during a prize fight.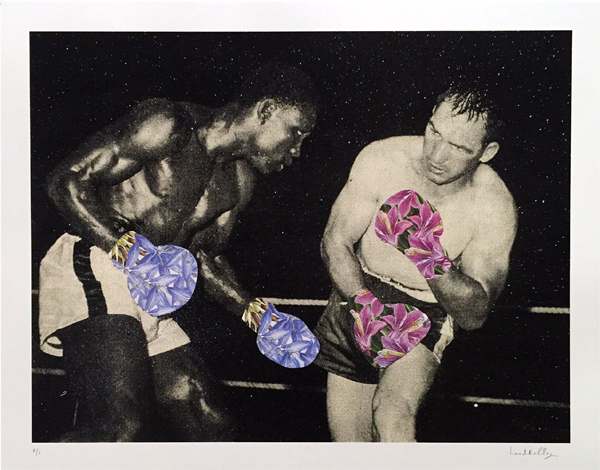 Lead Belly as an exciting new artist who is carrying on the conversation began by pop art pioneers such as Andy Warhol and the British godfather Sir Peter Blake. The artist employs found imagery and plays with advanced printing techniques, resulting in extremely high-quality editions that demand to be seen in the flesh.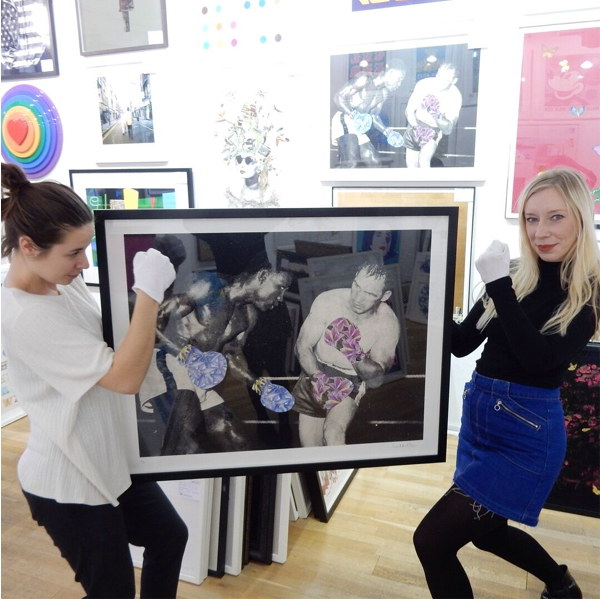 'My Boy Issac' is a must have piece for any boxing fans or those looking for a prominent new piece for their wall.
'My Boy Issac' is available online at our Brighton gallery. Call 01273 724829 for further information.
artrepublic is part of the history of Enter Gallery, find out more.