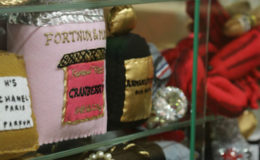 The queen of felt has recreated soft sculpture versions of high-end products.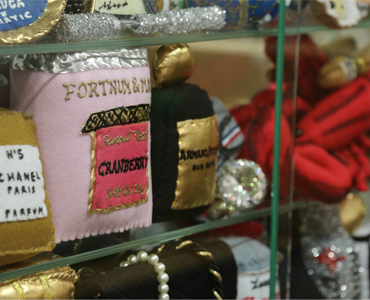 We are very pleased to have recently received in our Brighton gallery one of Lucy Sparrow's exquisite cabinets 'For Richer, For Poorer'. The ingenious piece sees Sparrow fill a mirror backed cabinet with a plethora of luxurious products.
More more information or to purchase Lucy Sparrow artwork please contact the gallery by calling us on 01273 724829.
The cabinet contains Moet Champagne, caviar, bars of gold, lobster and Chanel perfume, plus much more, all created from Sparrow's signature material of choice, felt.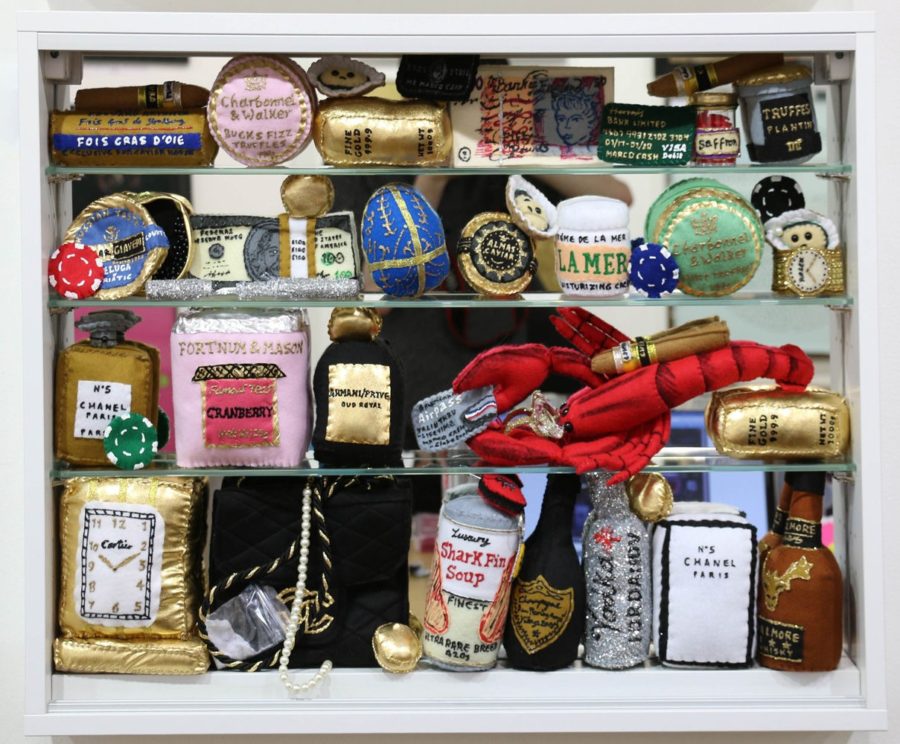 The installation plays around with notions of materialism, our obsession with luxury goods and consumerism. By recasting society's most precious ubiquitous objects in a traditionally utilitarian fabric, Sparrow challenges the viewer to reassess these commodities in a playful and satirical way.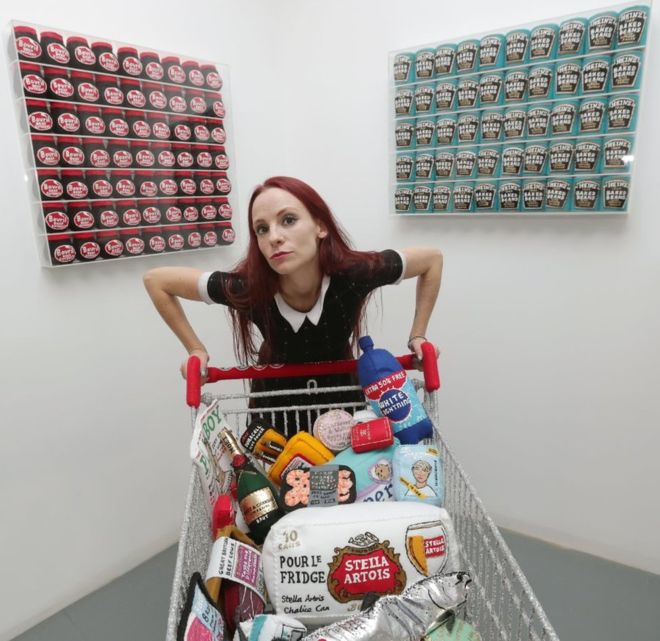 Later this year Lucy Sparrow will be embarking on her biggest project to date when she launches her New York convenience store 'Eight Till Late', which will be comprised of an incredible 8,000 items, all hand sewed by the artist in her secretive felt cave.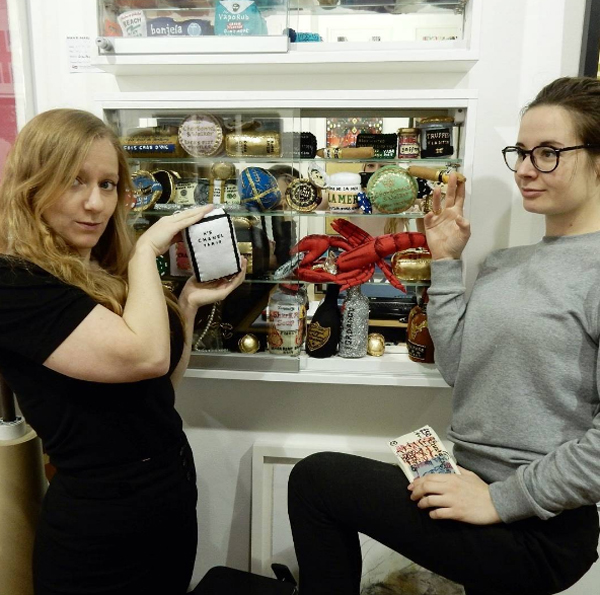 In under one month, Sparrow raised over £40,000 via her Kickstarter page to help fund the hugely ambitious project. In an interview with The Guardian, the artist explained the intention behind the US project.
"I want the work to make people think about the loss of community spaces when these small corner shops disappear. To remind them how valuable these corner shops really are and the colour they bring to our lives." - Lucy Sparrow
Be sure to visit our Brighton gallery to view Lucy Sparrow's wonderful 'For Richer, For Poorer' cabinet in person, as well as several other of her works. For further information contact the gallery by calling us on 01273 724829.