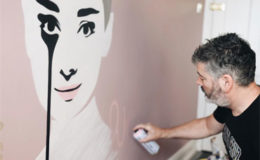 artrepublic are excited to announce the launch of season 2 of our podcast 'art related noise' Hosted by Inspiring City, specialising in all things arty and interesting, focuses on bringing some of the most genuine and unique artist interviews from across the UK.
To kick off the new season, artrepublic are celebrating the unveiling of new artworks from Ben Eine and Pure Evil (Charlie) on the walls of the Brighton's Artists Residence Hotel in style. We're hosting a four-course tasting menu at The Set restaurant, which will precede a panel talk with Ben and Pure Evil themselves. The panel discussion will be recorded live for episode one of the new season of podcasts from Inspiring City. After the panel talk, guests will be invited to explore the rooms and the new artwork with the artists. Tickets are £75 per person, including a welcome drink.
Book your place at our panel talk with Ben Eine and Pure Evil
The aim is to bring the admirers of art and the artists closer together, to create the opportunity for open discussion of their works and influences. To be able to meet world-class contemporary artists in such an intimate setting and hear first-hand about their work is a rare opportunity, and artrepublic are very excited to make this happen!
The panel talk will be kicking off with a discussion about street art vs fine art, the influences the two have had respectively on the work of Ben and Charlie and debating their places within our society at the moment. With 25 years in the game, Ben Eine is often regarded as a pioneer in the type space. Innovating the form with his own exploration of graffiti, he developed his unique typographic style that can be seen within our gallery and on the streets of Brighton and London respectively. Charlie was also heavily influenced by graffiti culture, his 'most important artistic discovery', one that is still prevalent within his best-known work. The iconic blotch of dripping paint underneath the eye of his muses lends itself to the influence of street art, a trademark that is now globally recognised as his.
The conversations look to get under the skin of the art world and see what makes it tick. Season one featured huge names of beloved artists such as Sara Pope, Jason Lilley and most recently Mark Vessey. We're excited to see what season two has in store.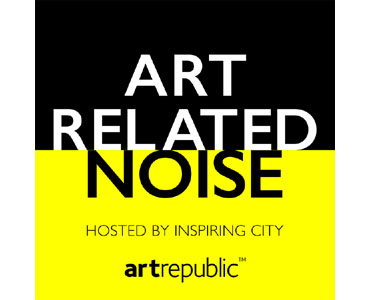 Tune in for equal parts arty banter, insightful discussion and fascinating facts from two of the leading contemporary artists in the UK!
artrepublic is part of the history of Enter Gallery, find out more.