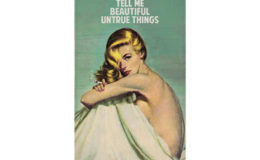 artrepublic looks at the standout work at this year's Fair.
Kicking off the 2019 art scene, the 31st edition of the London Art Fair took over the Business Design centre in Islington in mid January. Filled from top to bottom with an impressive labyrinthine display of artwork, it was easy to get lost in a good way. Ranging from Sculptures to Portraiture, contemporary art to early twentieth-century pieces, there was something for everyone.
A seasoned buyer would feel very at home amongst the Henry Moore and Dali sculptures. Alongside the exuberant display of fine art from some of the most critically-acclaimed artists of the twentieth century such as Sir Anthony Caro and Ben Nicholson, the London Art Fair offers the opportunity for prospective collectors to get advice from curators as to how and where to start in collecting art.
Above all, it offers an exploration into bite-sized versions of some of the most prestigious and celebrated galleries in the UK and worldwide. At first an overwhelming spectacle, typical gallery-goers will not be used to the sheer volume of art all under one roof. Navigating the maze of white walls can seem daunting but incredibly rewarding after stumbling upon excellence, which is frequent and often.
artrepublic were thrilled to see the prominent print focus in this year's London Art Fair. The contemporary print artists stood to serve as refreshing palette-cleansers amongst the swathes of fine art and sculpture. A breath of fresh air, a playful nudge or a satirical wink, these prints offer it all.
David Shrigley was a headliner for the London Art Fair this year. Combining stylistic childlike innocence with an often mundane or unassuming subject, to produce a piece that is fun and engaging. He celebrates the nuances of everyday life the with the intimacy of the imperfections in his work. There's an openness to his work that emphasises his accessibility, making his works very desirable to own. His piece 'My Rampage Is Over' was exhibited featuring a huge blue elephant. A naive delight, evoking memories of childhood bedtime stories; of letting your own imagination run wild.
Another print heavyweight who exhibited boldly this year at the London Art Fair was the Connor Brothers. Their style is instantly recognisable, with their iconic use of vintage photography with modern type. The Connor Brothers have definitely cemented their position within the print space of the London art scene, notoriously popular and effortlessly cool. Most recently they have issued a series of book covers using a selection of their prints. Elevating the smutty form of the pulp novel, their works of art subvert the previously derogatory gender roles. As opposed to the women on these novels only serving to titillate or be murdered they are remastered as untouchable, graceful, almost statuesque. A contemporary twist on a classic.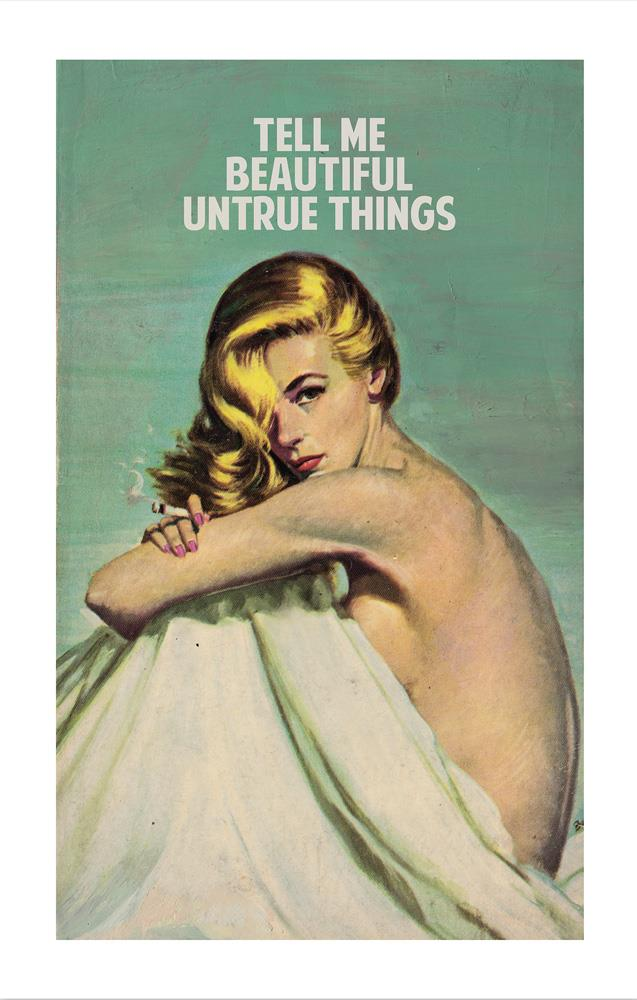 The almost-serious and almost-sensitive work of Charming Baker was another to look out for this year. Often contradictory, pulling the viewer across the emotional spectrum with his work. Disarmingly playful imagery besets an often melancholic backdrop, or is victim to violent scribbles. The resulting composition is a juxtaposition of innocence and darkness, provoking an eerie sense of nostalgia. A master at combining texture with form, there is a distinctive layering within Baker's work that enables him to effortlessly discuss themes such as joy, love, death and despair. The style that he has established is one of timeless eccentricity, beautifully thought provoking.
If you'd like to view any of the sensational prints by David Shrigley, The Connor Brothers or Charming Baker please visit the artrepublic gallery in Brighton or call us on +44 (0)1273 724829.
artrepublic is part of the history of Enter Gallery, find out more.